As a new mom, I am all about all of the 'Mother/ Daughter' things. I absolutely love having a daughter and doing precious little girly things with her make me so happy. I mean, look at the smiles on our faces….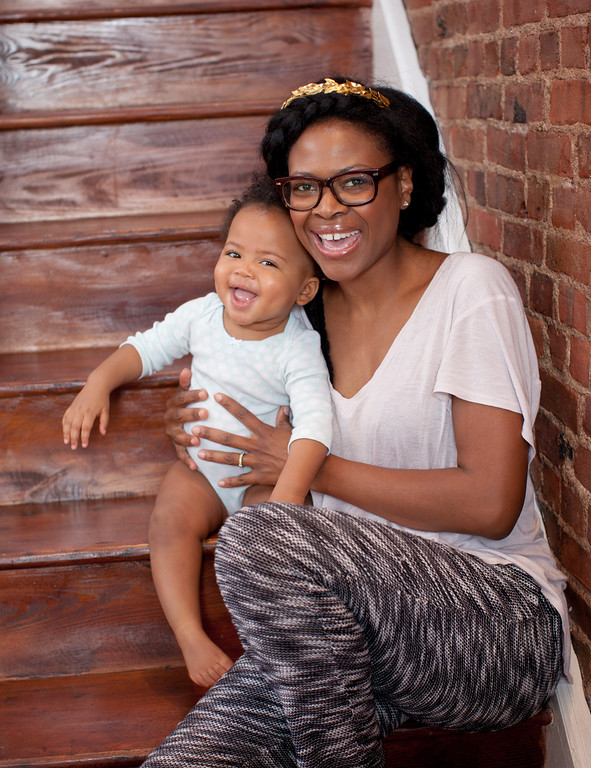 We were recently invited to a very special 'Ladies Who Brunch' launch event for the cuter-than-cute girls brand, Pippa & Julie. Pippa & Julie is a New York-based girlswear line, for little mini's from Newborn to 16. The line is availablity at retailers like Nordstrom, Bloomingdale's, Lord & Taylor, Dillard's…and now — via their brand-spanking new site: www.PippaandJulie.com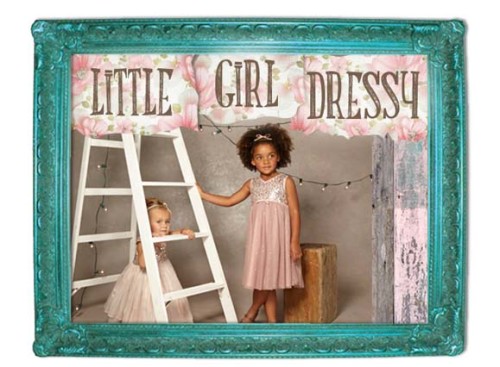 As I've said before, I simply adore all things Mother/ Daughter…so I was all like "awww" when I learned that Pippa & Julie was first created by designer, Fran Arazi in 1987, and the line is named after Fran's daughter, Julia. The brand was revived back in 2007, and today Fran and Julia work side by side. I mean, what a wonderful story of Mother/Daughter girl power — I love it! ….& I'm taking notes 🙂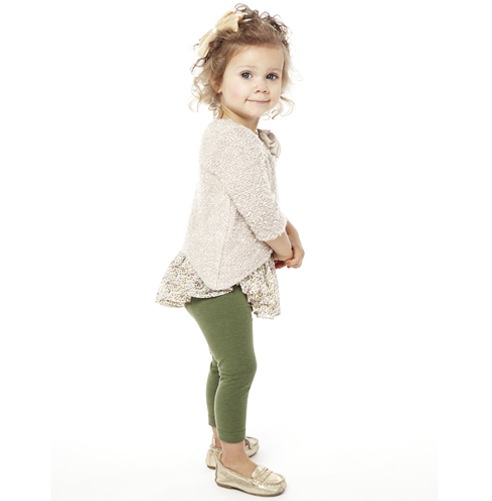 During the launch event, Phoebe had the pleasure of trying on a super chic three-piece play ensemble. Described as "Sadie", the three piece set  includes a soft draped zip front cardigan, chiffon trimmed tunic, and coordinating jersey leggings. I cannot get over the asymmetrical draping of the cardigan. It feels so Helmut Lang, no? Well, since Phoebe can't quite walk yet, this is the best we could do:)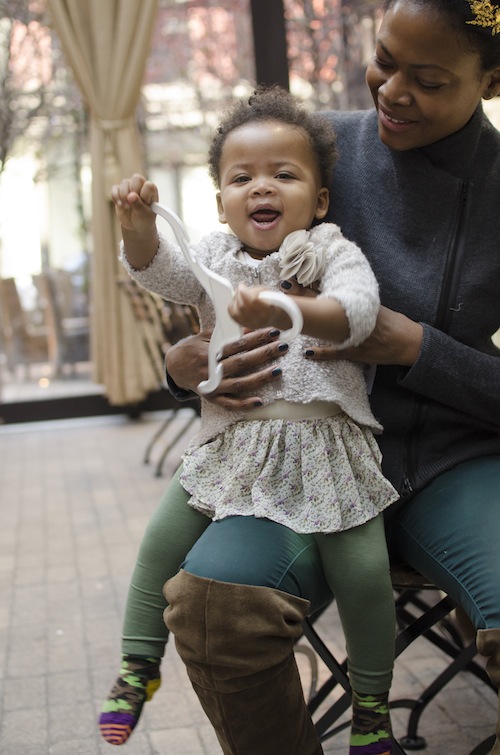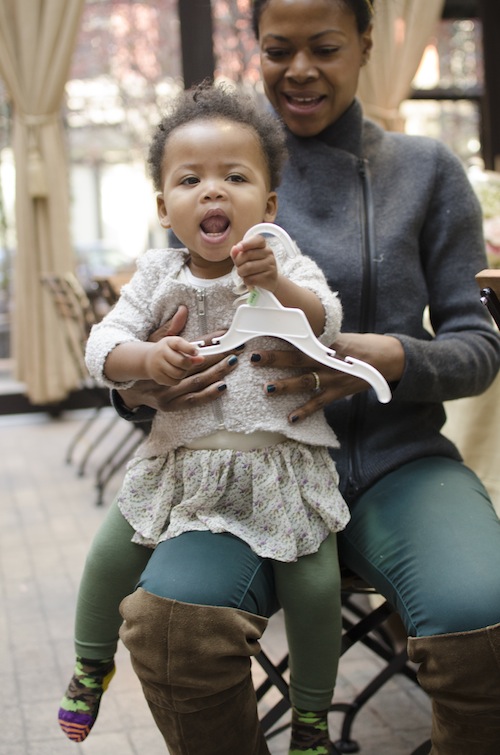 Pippa & Julie is undeniably cute. I'm totally smitten with their frilly, dressy dresses (perfect for holiday) and whimsical little play-wear ensembles (perfect for play-dates and brunch with mom). While there's definitely a girly aesthetic, the line does not feel stuffy. I'd describe it as modern shabby chic with contemporary influences. The new website, www.PippaandJulie.com, is live and I promise, you'll love it.