For YEARS (YEARS!! I've been blogging since like '07), people (mostly women) have asked me to do something SKINCARE SPECIFIC. And, coincidentally, my homie-lover-friends @stylenbeautydoc and @christenecarr were having the exact same conversations with their audiences…
So. We put our (very pretty, brown) heads together and @faceflawlessskin was LOVINGLY born and METHODICALLY planned. And on Nov 19, 2015, we held our inaugural event — Face Flawless Skin Clinic…*insert unicorn tears*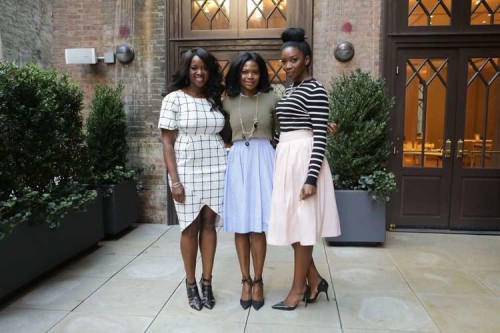 If you've followed my blog and skin care wisdom for all of two seconds, you know that I'm true to this…not new to this — and I'm definitely not one of these overnight filtered-and-blurred-scarily-contoured sensations [Was that a read?]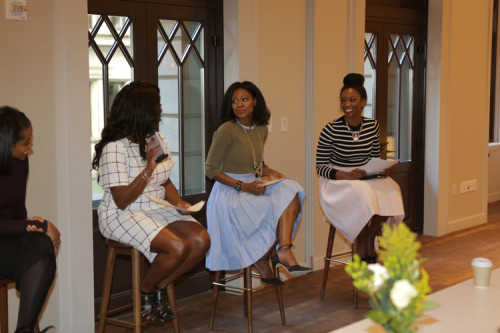 Face Flawless Skin Clinic is a HUGE win for Women of Color….and I am PROUD, PROUD, PROUD to be one-third of the dynamic trio.
Our day long skin care event, designed to help women of color achieve their best skin, was held at the uber chic Martha Washington Hotel in New York City. A sold out [YES, HUNTY – SOLD OUT] crowd of approximately one hundred women gathered for two 2-hour information sessions.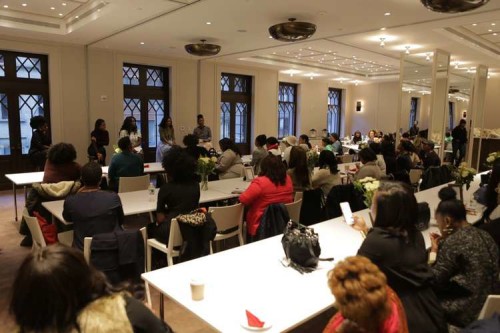 We were joined by experts from Olay, RoC Skincare, Guerlain, celebrity makeup artist Danessa Myricks, and esthetician from Lespri Mobile Spa, Rachelle Richardson. Each in-depth panel discussion addressed many of the skin care issues that women of color commonly face. In addition, Danessa Myricks demonstrated how to use makeup to cover blemishes without overpowering the skin.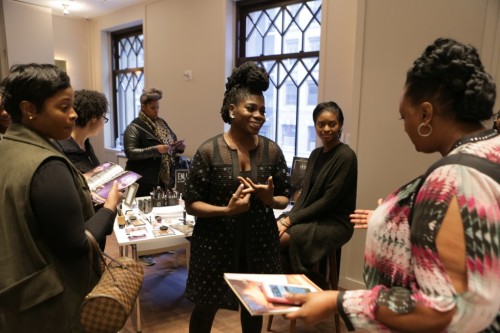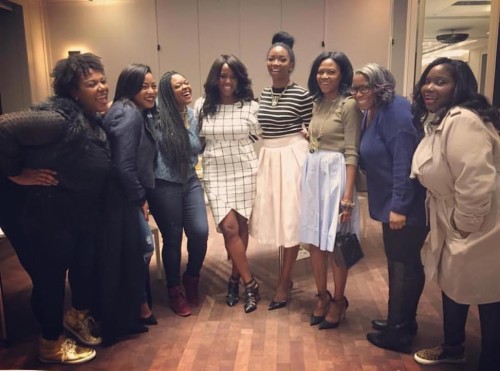 Attendees were treated to product testing and demonstrations from Olay, RoC Skincare, and Guerlain and all guests received a Face Flawless Skin gift bag valued at over $200.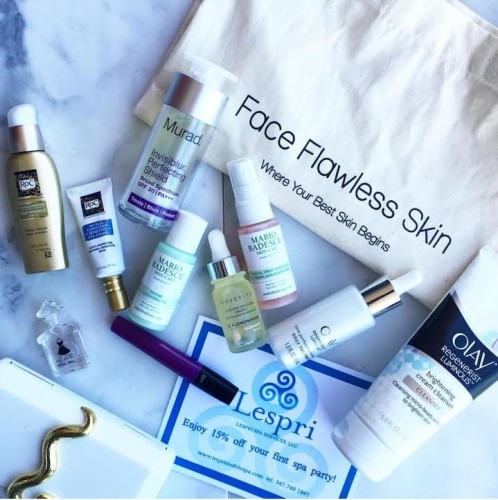 See more of the amazing day here: http://bit.ly/ffsc1115 Spoiler Alert: You'll be a little bit mad that you missed out — But wipe those tears and stay connected! Use #FaceFlawlessSkin on Instagram, Facebook and Twitter and be sure you are following Face Flawless Skin to keep up with all the exciting future events in store.]
Click here to subscribe to Face Flawless Skin on Youtube and see even more pictures on Facebook!
About Face Flawless Skin:
www.faceflawlessskin.com
Having great skin is better than the perfect red lipstick, and it's more important than your perfectly-matched foundation. We should know — collectively we have over 15 years of beauty experience and from that experience, the main focus for women remains achieving and maintaining flawless skin. Face Flawless Skin was founded by Christene Carr, Danielle Gray, and Felicia Walker Benson, to provide women with the right information, techniques, and products to achieve the best skin possible.