There is something to love about Thanksgiving dinner no matter who you are.  For me, it's tangy cranberry sauce, a yummy stuffing/dressing and sweet and cinnamony pumpkin pie.  In the spirit of Thanksgiving, I took the ingredients (or some of the nutrients) from a traditional Thanksgiving dinner and found products for the face and body that contained those ingredients.  So, while a proper thanksgiving meal can clock in at 1200+ calories, Thanksgiving Dinner for the Face and Body will only result in beautiful, even toned skin (and a slight dent in your wallet).
Stemology Cell Reboot Ageless Mask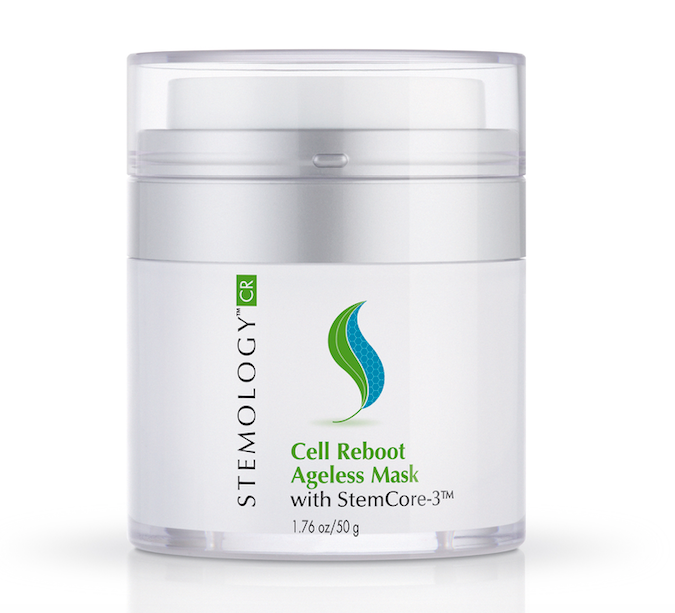 Pumpkin is not only the key ingredient in pumpkin pies (duh) but it's also the star ingredient found in Stemology's Cell Reboot Ageless Mask. In addition to pumpkin and other botanical enzymes, the mask uses a host of ingredients to exfoliate, tighten and brighten skin. With continued use, this antioxidant rich mask will help to reverse the damage caused by free radicals, while copper and zinc will help to protect the skin. (www.stemologyskincare.com, $85)
Eminence Organic Pomegranate Masque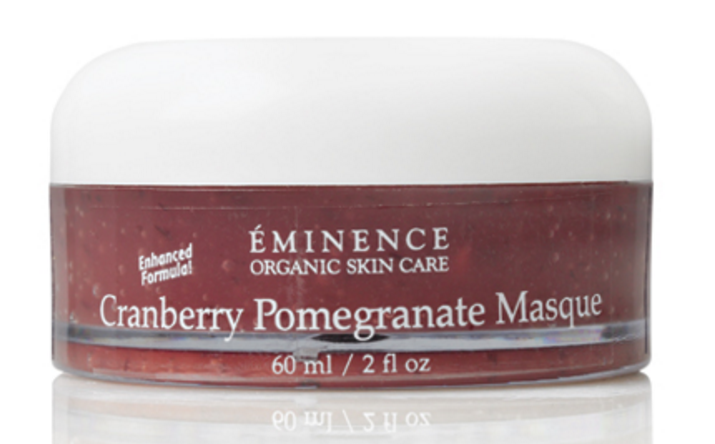 The first time I saw cranberry sauce I was mesmerized. I just didn't understand why it was round. (Then I saw the can in which the sauce was packaged.) I didn't like the canned version much so, naturally I had to make my own — YUM! This masque is an antioxidant superpower whose main ingredient is cranberry puree. As the name suggests, it also contains pomegranate puree, juice and seeds. In addition to these tasty antioxidant rich ingredients, The Eminence Organic Pomegranate Masques also contains Coenzyme Q10, scientifically proven to  reduce the UV damage and stimulate the production of collagen,  salicylic acid and Alpha Lipoic Acid.  The masque doesn't contain any water — the directions instructs you to emulsify a small amount of product in the hand before applying it to the face and leaving it on for 5-10 minutes. (www.BuyNaturalSkincare.com, $52)
Eminence Pumpkin Latte Hydration Masque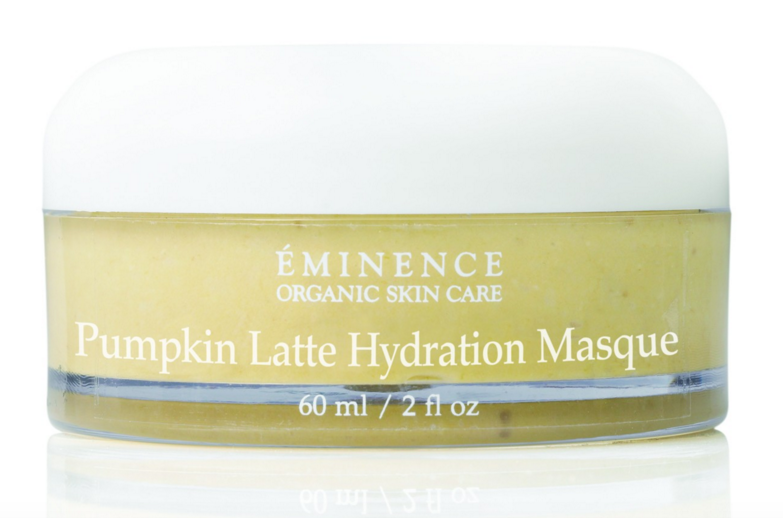 I don't have to tell you what to liken this masque to — you already know.  PIE! The dessert course is my favorite part of Thanksgiving dinner. This masque looks and smells just like last years pie — It is creamy and smells of happiness and love. In addition to pumpkin puree,Eminence Pumpkin Latte Hydration Masque is loaded with botanical extracts, oils and is "rich in beta carotene to fight the effects of environmental stress on the skin." (www.BuyNaturalSkincare.com, $52)
Murad Rapid Collagen Infusion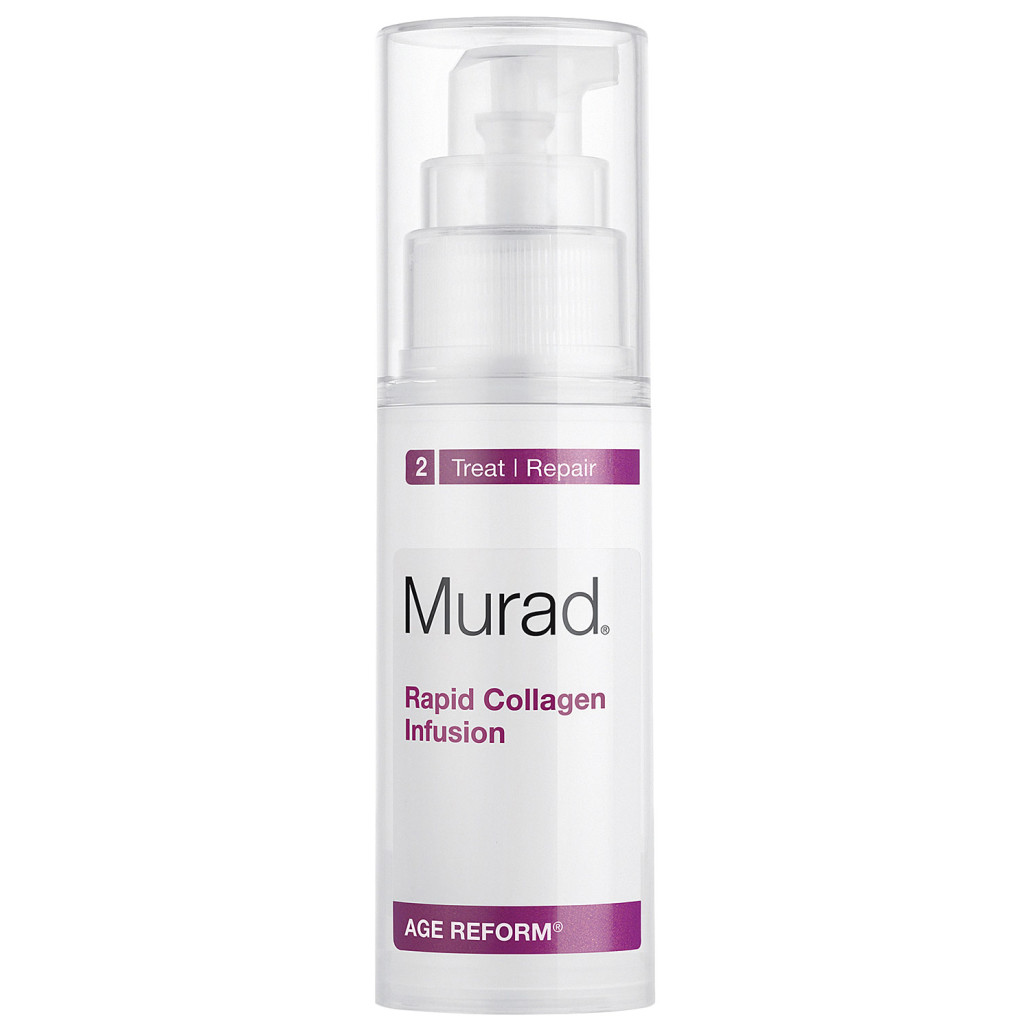 Maybe after reading the post title you were wondering how do we get a turkey on the face? Well — Collagen. To simulate this Thanksgiving meal for the face idea I looked for products either containing collagen as well as products that promise to stimulate collagen production in the body.  Murad Rapid Collagen Infusion uses "Collagen Support Complex to boost skin's resilience and plump dehydrated skin to reduce the appearance of wrinkles while winged kelp smooths skin by supporting natural collagen and elastin." (www.sephora.com, $84)
Algenist Retinol Firming & Lifting Serum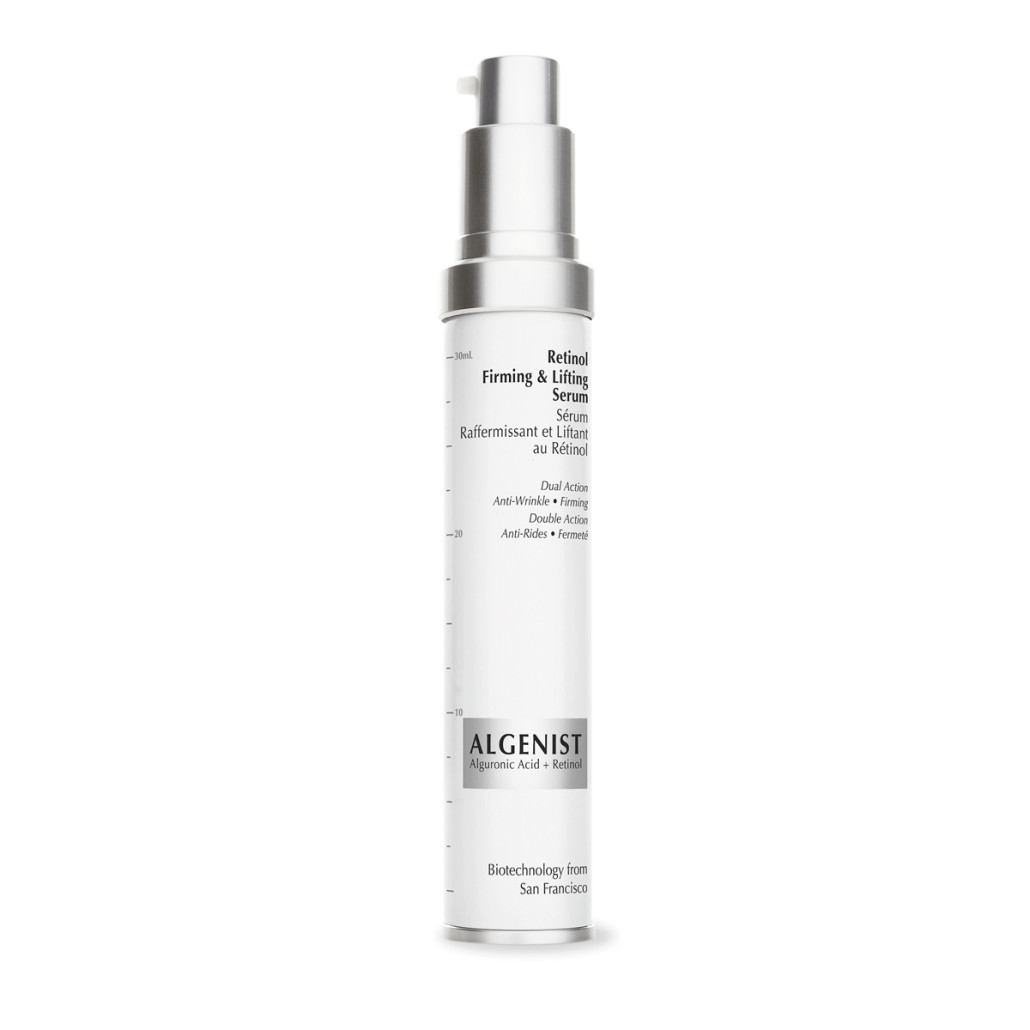 I'm not a fan of green bean casserole — I like my beans crispy and crispy beans in a casserole are apparently blasphemous. Anyway, they are an important dish in the traditional Thanksgiving meals so in the spirit of things I have to include them. Green beans contain lots of Vitamin A and Vitamin C.  In the skin care world those two ingredients are used to brighten skin tone and even texture.  Vitamin A (Retinol)  is a skincare superstar that works to treat acne, smooth out wrinkles, reduce discoloration and more. Algenist Retinol Firming & Lifting Serum is a gentle formula that supports the skin cells regenerating process, collagen production and it is recommended for daily use. You will see a difference in your skin after the first few uses. (www.sephora.com, $98)
Paula's Choice Resist C15 Super Booster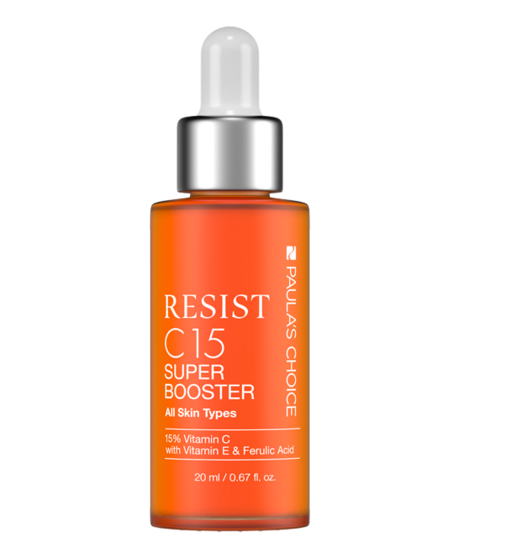 I like to add a bit of orange zest and orange juice to my cranberry sauce because it just taste better. (We all know OJ is loaded with Vitamin C.) When Vitamin C is used in skincare products it helps to fade dark spots, brighten skin and also help to make other products work better. Vitamin C also boost collagen production which will leads to firmer skin over time.  Paula's Choice Resist C15 Super Booster is made with "15% stabilized vitamin C (l-ascorbic acid) at a pH of 3.0, antioxidant vitamin E, ferulic acid, and peptides repairs visible signs of aging and stimulates collagen production for smoother, brighter, and firmer skin." (www.paulaschoice.com, $20)
For the Body…
DIY Cornmeal and Honey Body Scrub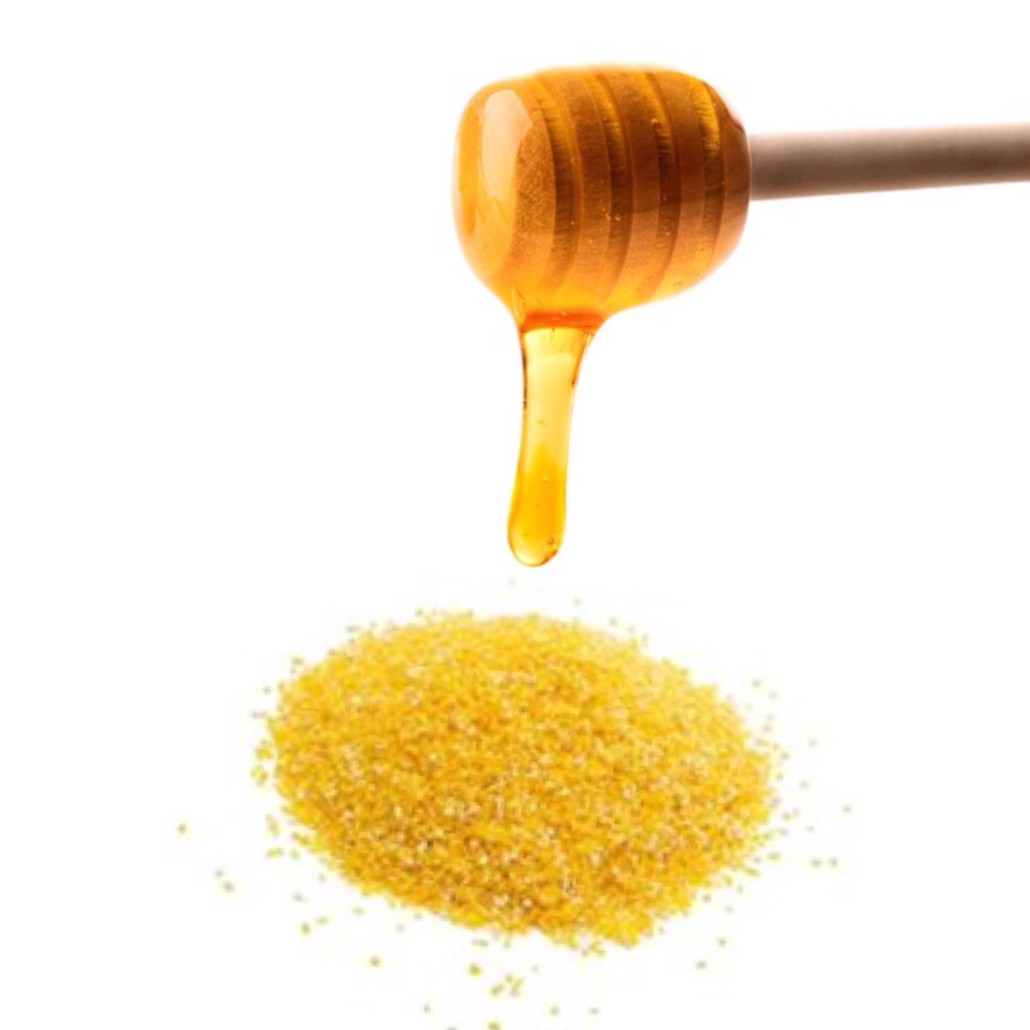 I love a good stuffing, or dressing as it's called in American. In Jamaica the dressing actually goes inside the bird (chicken), hence the name but here it is more often than not cooked separately. I have come across several varieties but one of my favorites is a dressing made from cornbread.  To re-make this for the body I'm sharing an old recipe I used back in Jamaica — it is made of two ingredients, cornmeal and honey. Simply mix about a half cup of cornmeal with a quarter cup of honey and gently work it all over your wet body AFTER you shower.  The cornmeal will help to exfoliate the skin while the honey (a natural antimicrobial and antibacterial) will also soften and draw moisture to skin.  If you get water in your mixture discard after use. If you don't you can store it in an airtight jar for up to a week. (This is as far as I have tested it.)
Skin Milk Shower Gel + Body Cream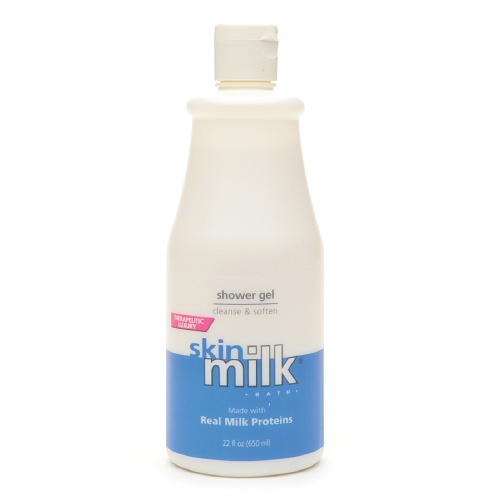 Macaroni and cheese is one of my favorite dishes to make. I don't make it often but when I do, I make a roux and use whole milk and extra sharp cheddar. My not-so-secret ingredients are garlic powder and very finely minced bell peppers. While I couldn't find a product that uses whole milk I do recalled using Skin Milk Shower Gel  and Body Cream when I was in Florida. In addition to the typical body wash ingredients, it contains skim milk. It leaves skin clean, fresh and moisturized. In addition to the skim milk, the Skin Milk Body Cream also includes lactose. It's very creamy and moisturizing — great for winter! Skim milk will never make its way into my Mac and Cheese but it's definitely a great addition to this body wash and body cream. (www.drugstore.com,  $4.69 and $5.99)
Frank Body Coffee Scrubs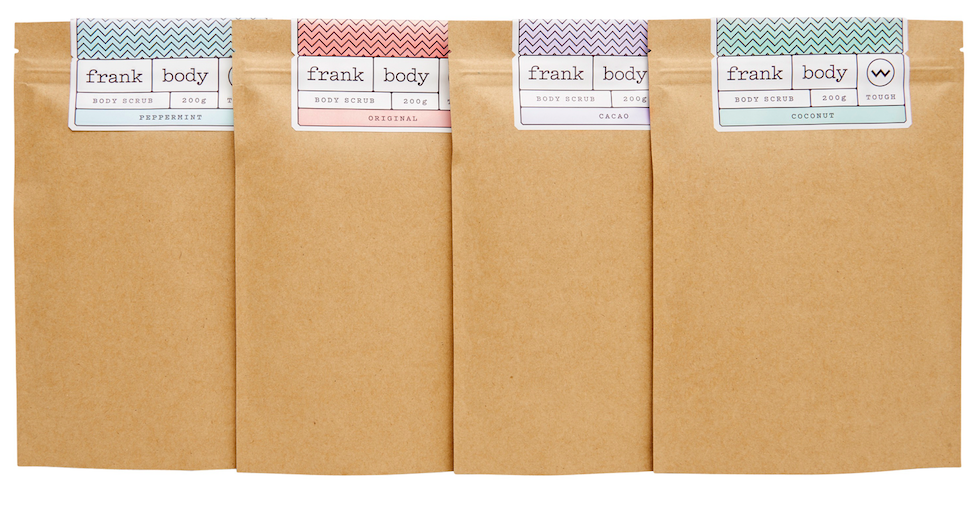 I don't know about you but a cup of coffee is a must after my Thanksgiving meal — without it, I will be out like a light mere minutes after downing my last piece of pie. Frank Body Coffee Scrubs are pretty amazing. They contain coffee grounds, sea salt, sugar, sweet almond oil and fragrance oil.  These products are messy but that's half the fun.  They leave the skin feeling clean and really wakes  me up especially on morning when i'm  dragging or on evenings when I'm minutes away from a tryptophan induced coma. (www.frankbody.com, $14.95)
What's your favorite dish at Thanksgiving?