Do you know that Poland is the 6th largest cosmetics producer in Europe? Well, if your answer is "no", this begins to explain the rationale behind my recent trip to Warsaw for Polska Cosmetics' International Cosmetics Industry Promotion Programme and Conference.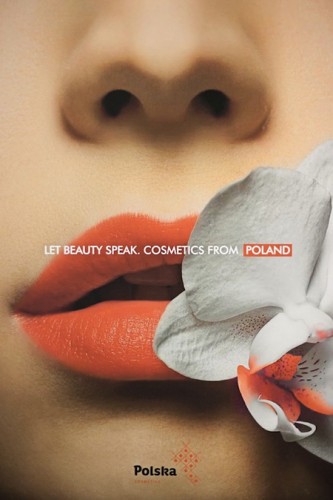 In an effort to increase awareness of Polish beauty and promote international opportunities, I was invited to take part in the  discussion panel: The Polish Cosmetics Industry From The Global Perspective. Along with Moderator Andrew McDougall (Reporter: Cosmetic Design, France), Auani Cusma de Paula (Cosmetica News: Brazylia, Rachel Liverman (Brand Relationship Manager: Birchbox, USA), and Emanuela Treneva (United Business Media: HBA Global, USA), I was invited share my thoughts on opportunities for the expansion of Polish cosmetics internationally. During the panel we explored the strengths, perceived weaknesses, and shared insight on opportunities for growth.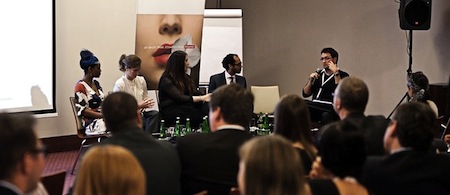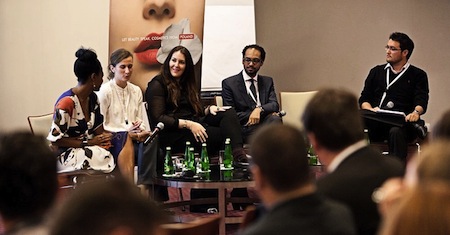 The highlight of my contributions included:
Perception of Polish Beauty — Highly focused on aesthetics and skin care…this seems to be the core of Eastern European beauty. I currently know of only one "color" focused Polish beauty brand, INGLOT. Given the success of INGLOT as a color brand, I think this lays the groundwork for other Polish brands, interested in an international audience, to make strides beyond purely skin care.
Expansion Opportunities: I always say that "beauty is very personal". It's the kind of thing that connects with you on a personal level. Once that connection is made, you'll pretty much try anything. For many women, that "connection" is about a feeling, a story, a setting. This presents a major opportunity for Polish beauty from a "heritage" point of view. I think that by sharing more heritage behind the brands, you create a bond with the customer. For example, Helena Rubinstein, the very first manufacturer to offer UV protection cream, was born and opened her first cosmetics company in Cracow, Poland? Also, Max Factor — yes, THE Max Factor of PAN-CAKE makeup fame — was born in Łódź in Poland as Maksymilian Faktorowicz. He created the first ever daily foundation. Clearly, the world should know more about this kind of Polish beauty! [What's your story Poland?…Why should we love you? Pull us in!]
While in Poland I attended the Beauty Forum & Spa Expo (find video footage here on Viddy). As I walked the aisles I was in complete awe of the amazing niche beauty brands: like Organique, a paraben free skincare line that incorporates a holistic approach to caring for skin. Clarena, a line of caviar infused creams and serums. Synesis, a wonderfully chic fragrance brand…I had the pleasure of spending time with CEO Anna Garbaczewska, CEO — what an incredible woman!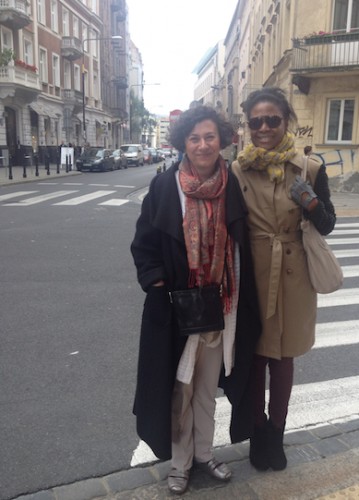 Since all work and no play makes Felicia a very dull girl. . . I was delighted when Anna offered to show us (Lara of PrettyConnected.com, Rachel from Birchbox, Alice of Candifiend on Youtube, Heather of BeautyUnbiased.com, Danielle of Style And Beauty Doctor) around Warsaw. We had a ball. . . a few pictures —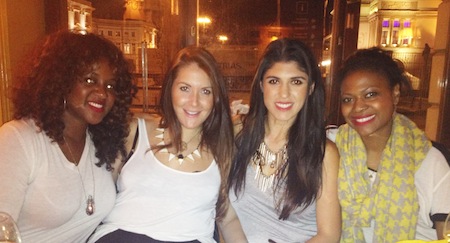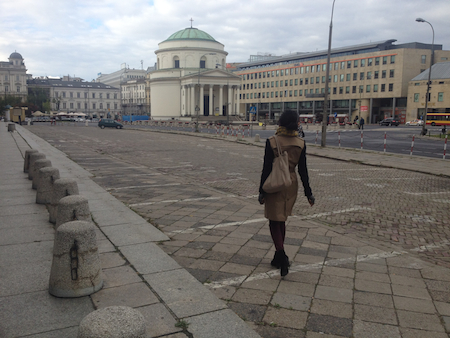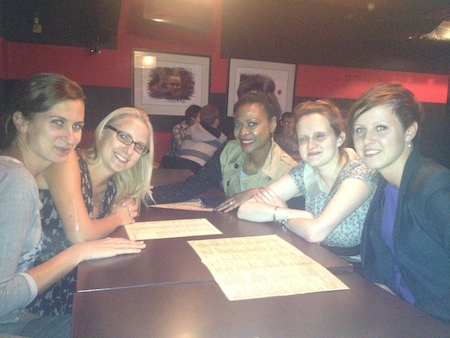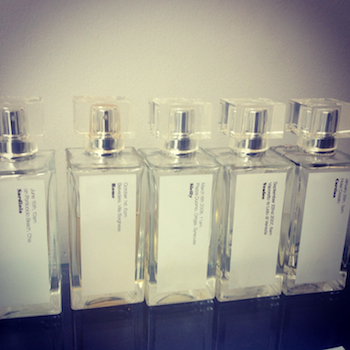 While in Warsaw, I shot LOTS of Viddy footage of my beauty finds. For more, visit my Viddy account. You'll find videos from the Beauty Forum & Spa Expo, product demos, and even my wild partying in Warsaw — Spoiler alert: I guest DJ'd one night!

I am incredibly grateful to Polska Cosmetics and the entire Poland Beauty Industry for inviting me to take part in such and important inaugural event for their beauty community. It was my honor to represent the US. The Promotion Programme (which is partly responsible for my participation), will run for about three more years. The unique initiative is deigned to promote the Polish beauty industry and enable the Polish national pavilion to take part in important beauty trade shows throughout the world — clearly an important step in boosting Polish beauty awareness. I encourage you to learn more about the Polish cosmetics industry and The Promotion Programme: www.polishcosmetics.pl
Do widzenia [that's 'good-bye' in Polish]