As someone who loves only a minimal amount of variety in their beauty routine, I am a firm believer that one can never have too many neutral eyeshadows and lipsticks/lipglosses in their collection. The bad news is the storage issue – where to keep everything. The good news is – since everything is neutral toned it all works together. Colors can be mixed and blended together to get new combinations. The possibilities are endless! I recently added a few more easy-to-wear natural colors from Votre Vu Cosmetics to my summer look that I want to share with you. I like to think of it as a selfless act of spreading beauty awareness rather than straight enabling. But we can argue over semantics later, onto to the products.
Palette Play Eyeshadow Quad in Nude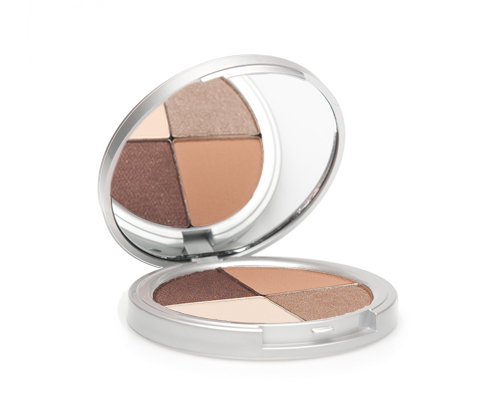 I can rarely ever pass up a beautiful eyeshadow quad in a multitude of shades of brown. They are the easiest colors for me to wear on a daily basis and take from day to night without even giving it a second thought. The texture in the Palette Play Eyeshadow Quad in Nude is a mix between shimmer and matte, without swinging the pendulum too far one way or the other. It gives the perfect balance of both and can be built up to be quite intense. I stick with the tan or beige shade on my lids and contour with the taupe shade in the crease and finish off by lining the upper lash line with the deep chocolate brown. It's available on the Votre Vu website for $42.00.
French Kiss Moisture Rich Lipstick in Colette and Lisette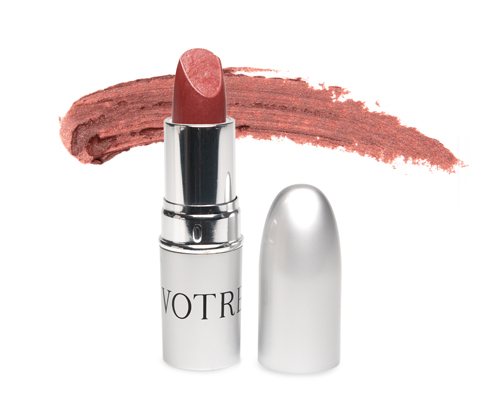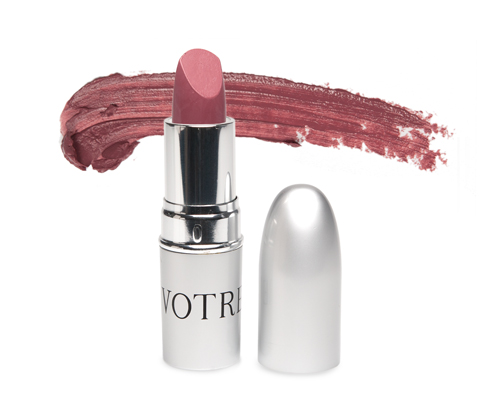 Only when I do a smokey eye do I prefer a really pale lip. Other than that, I typically like a slightly amped up "my lips but better" color for the daytime as I feel it pulls my look together. These two shades in Colette and Lisette give me oomph without being too much. Colette is quite bronzy so I like to just dab it on my lips and then mix with a soft peach or gold gloss. Lisette is a gorgeous rose/mauve that wears beautifully with a bronzed cheek. Both have a bit of shimmer in them which I typically don't prefer, but I find that when mixing them with lip balm or a sheer gloss the effect is lovely. Purchase both shades here for $23.00.
Lip Lustre Lipgloss in Sultry and Tender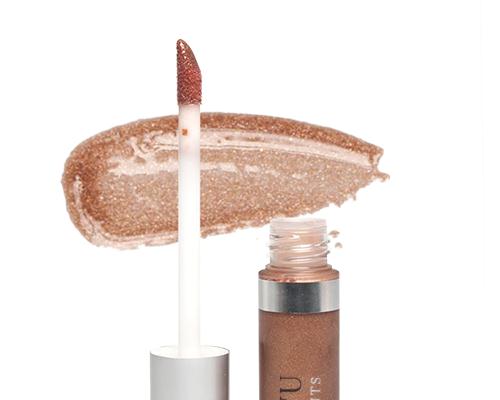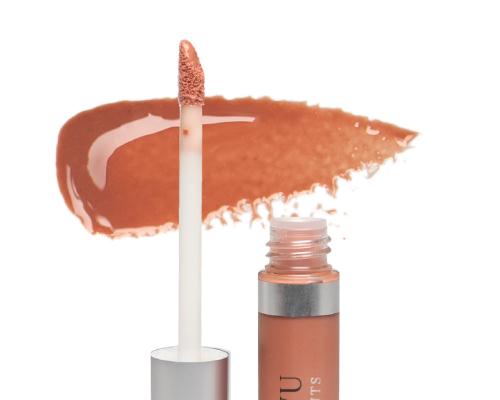 Just from the pictures alone, you can tell how perfect these colors are for summertime. The top shade in Sultry is a bit of a deep bronzed brown, and looks good layered over a pinker based lipstick to help balance out the tones. I love pairing a bronze shade with a pink or rose shade to give a warm well-rounded lip color that can be worn with most of my makeup looks. The second lipgloss in Tender is more pink in person than in the photo making it a makeup bag staple. Who can resist a delicate rose lip gloss for everyday? Nobody I know. And if you can – you are a better person than I. Ha! Both Lip Lustres are available on the Votre Vu website for $22.00.
Have I convinced you yet that you need these colors in your makeup routine? Head to the Votre Vu website to check out the full range of both color and skincare.