By now it's no surprise to all of you that Valentine's Day is one of my absolute fave nail art holidays. For this Mani of the Week, I'm going to teach you how to do fun lips to compliment all the smiling you'll be doing! Whether you're out celebrating with your best girlfriends or your man, a smile is always the best accessory — but a good set of nails doesn't hurt either!
Supplies: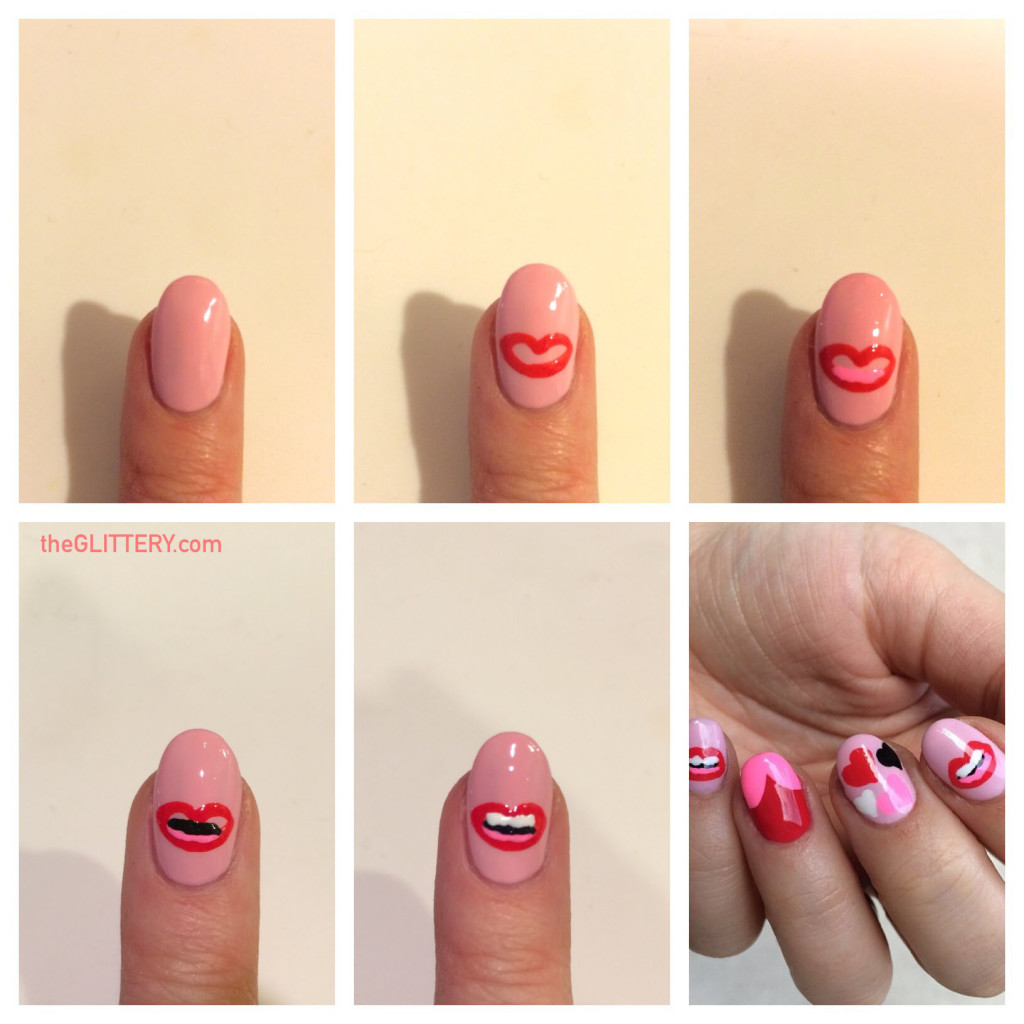 Step 1: after applying your base coat, paint 2 thin coats with your light pink polish. Make sure this is completely dry before moving to step 2.
Step 2: using your thin brush, paint lips with red polish. I find it easier to start with the top "curve" and then do the bottom. This doesn't have to be perfect- I prefer it to be a little more organic so it's more animated.
Step 3: dab your thin brush in your bright pink polish to create your tongue. Pat it right above the red line of your lower lip.
Step 4: dab your brush in your black and pat it right above your pink.
Step 5: dab your brush in your white and pat it right above your black to create your teeth. The "wavier/ more organic," the better.
Step 6: wait a few minutes and then seal the deal with your top coat! You can add other fun designs to the rest of your nails (like I did with some hearts) or you can just keep an accent nail of your super cute mouth!
For more nail-spiration, visit theGLITTERY.com and follow @theGLITTERY_ on Instagram! Happy Valentine's Day!