Whether you've got a date with your squeeze or your girlfriends, red lips are a must on Valentine's Day, but how do you go about choosing the perfect red lipstick? If you're dying to take the plunge, but can't quite get it right, here's a how-to that will get those lips poppin'!
EXFOLIATE– A powerful color like red is best on smooth lips, so an exfoliation treatment is in order. Buff your lips with warm water and a soft toothbrush or a slightly rough washcloth. You can also mix granulated sugar with olive or coconut oil and massage your lips with the mixture. 
PREP – For a red that looks freshly applied for hours, start with a layer of Guerlain Kiss Kiss Lip Lift ($37) at Nordstrom. This lip primer will help smooth out lines and even add a bit of fullness to the lips, courtesy of tiny beads that expand upon application. 

LINE & DEFINE – Applying a lip liner will create a waxy barrier, preventing your lipstick from bleeding (you can even fill in the entire lip for good measure). The Your Lips But Better Waterproof Lip Liner Stain from IT Cosmetics ($20) at Beauty.com is a neutral red that will work with almost any red out there.
CHOOSE THE RIGHT RED – When choosing the perfect red lipstick, it's important to know what your skin tone dictates. So, the question you should ask yourself is what is the undertone in your skin – are you Warm or Cool?
Warm Skin Tones – you have more golden tones in your skin, and golden-toned reds will suit you the best (think brick rather than cherry)
Cool Skin Tones  – you have more rosy or red tones in your skin and rosey-toned reds will look best on you (think cherry rather than brick). 
Skin tone depth is also a factor, so I've made suggestions in Warm and Cool categories according to depth.   
LIGHT COMPLEXION
Warm Skin Tones – Maybelline Vivid Matte 30 Orange Shot ($7.99) at Drugstore   
This looks like a gloss and goes on creamy but it dries down powdery with plenty of pigment.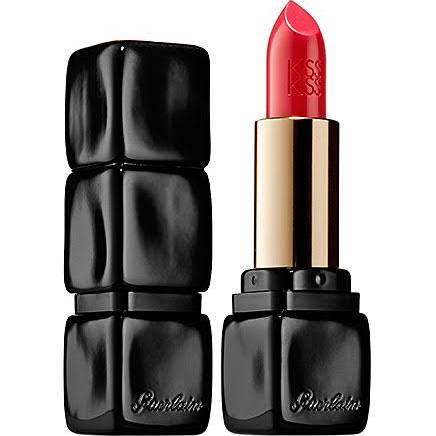 Cool Skin Tones – Guerlain Kiss Kiss Rouge Kiss 325 ($37) at Nordstrom
You may balk at the price tag, but this super emollient, opaque lipstick feels damn amazing. 
MEDIUM COMPLEXION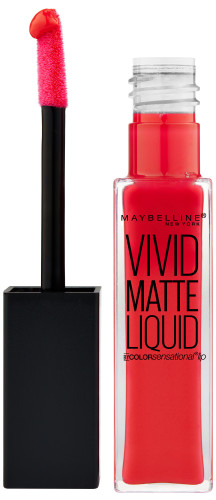 Warm Skin Tones – Maybelline Vivid Matte 35 Rebel Red ($7.99) at Drugstore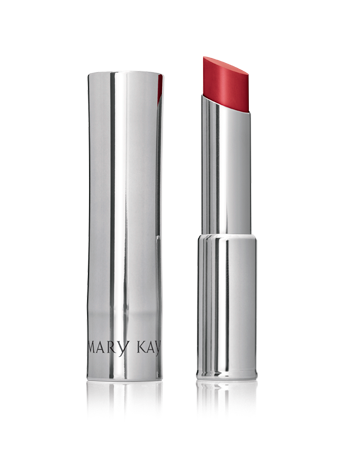 Cool – Mary Kay True Dimensions Sizzling Red ($18) at Mary Kay   
This full-coverage lipstick has a smooth and moist texture.
DARK Complexion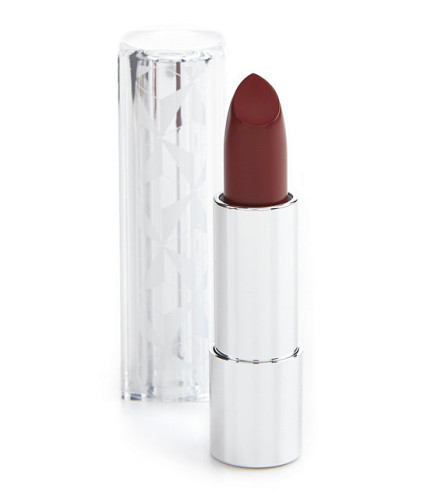 Warm Skin Tones –  Ecco Bella REDvelation ($19.99) at Amazon   
This lipstick feels like a nourishing balm and has a slightly sheer, semi matte coverage.
Cool Skin Tones – The EDGE Beauty Iconic Provacative ($20) at Dillards 
Semi-matte and very full coverage. A gorgeous deep red.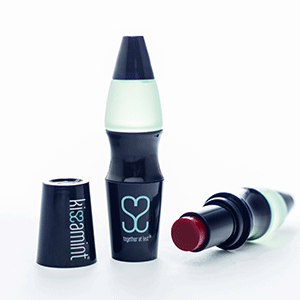 Want something to carry with you on your big night out? Kissamint Spearmint UR X ($19.50) at Kissamint is a sheer red balm on one side – perfect for extending the life of your red lipstick without a mirror – and a breath freshener on the other. Perfect for a post-meal refresher!