I thoroughly enjoyed my 30 days with Cindy Crawford Meaningful Beauty. I'm a beauty girl at heart, however, everyone knows that skin care is my core. Over time my tastes have evolved from Noxema, to Clean and Clear, to Clinique and to super luxe brands like ReVive and La Prairie. And while I pretty much have access to some of the best skincare on planet earth, I recognize that most women have limitations based on budget , accessibility, et cetera. This is why brands like Meaningful Beauty are so important. The line offers serious skin care solutions at an affordable and accessible price point. From the cleansers to treatment products and everything in between, at $39.95, the Meaningful Beauty Anti-Aging Systems are priced to reached the masses.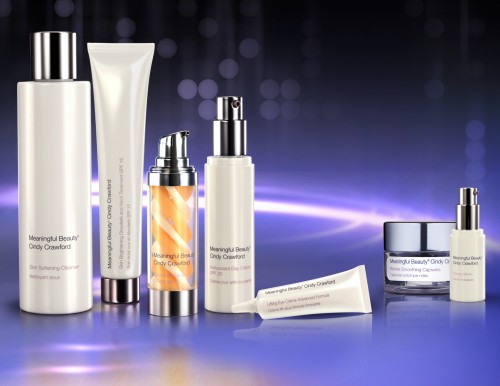 Throughout my 30 days of trying Meaningful Beauty, the one product that stood out for me was the Skin Brightening Décolleté and Neck Treatment SPF 15. You may be thinking, " but Felicia, you're not 80." The biggest mistake I see women make every day is not using skincare until they feel they actually NEED it. This means seeking an eye cream once you already have lines, wrinkles, bags and darkness. My position has always been to be proactive, this is why the Skin Brightening Décolleté and Neck Treatment SPF 15 appeals to me.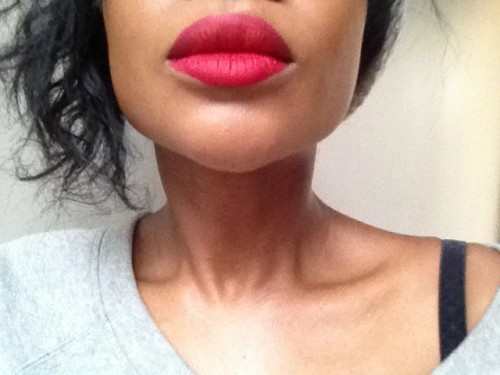 While I, and most of my readers, already understand the importance of properly cleansing, toning, moisturizing and treating the skin, most of us forget about the neck and décolleté. Meaningful Beauty's creme is formulated to treat, protect and brighten the neck area. Pregnancy, birth control pills and just plain old aging skin can cause the neck to appear dark, saggy and slack — and generally, just not seem as youthful. The Skin Brightening Décolleté and Neck Treatment SPF 15 not only visibly brightened my neck, my skin also feels more taut and looks so glowy! Believe it or not, people have been paying compliments and noticing my neck in dresses, and of course — while posing on Instagram. I have Cindy Crawford Meaningful Beauty to thank.
I want to give FIVE readers a chance to win Meaningful Beauty by Cindy Crawford. The kit includes:
Skin Softening Cleanser
Antioxidant Day Crème SPF 20 UVA/UVB
Crème de Sérum
Skin Brightening Décolleté and Neck Treatment SPF 15
Lifting Eye Crème–Advanced Formula
Glowing Serum
Wrinkle Smoothing Capsules – Advanced Formula