I love having oily skin because it will (hopefully) keep me looking young for many years to come, however, having oily skin means that my nice morning glow will turn into a not-so-nice oil slick by the end of the day.  Because my skin is so oily, I am forever in search of the best foundations for oily skin. I look for foundation formulations that can manage shine appropriately and help me to maintain a polished face for most of the day…even during the summer. For this post I've picked out 3 of the best foundations for oily skin.

Yes, the hype on this foundation is real. Everyone talks about the miracle that is Hourglass Immaculate Liquid Powder Foundation and they are right. I finally broke down and bought it for myself and absolutely loved it. The texture feels like a whipped powder-y mousse and goes on beautifully. But as it says, it does dry down instantly to a liquid powder making the skin velvety and matte. Some mattifying foundations make the skin look powdery and dry, but this one manages to keep the skin looking luminous while still shine-free. I go between applying with my fingers and with a synthetic foundation brush for the best look. Long wearing and comfortable on the skin, this light to medium coverage foundation is a no-brainer for the summer. Available at Sephora for $55.00.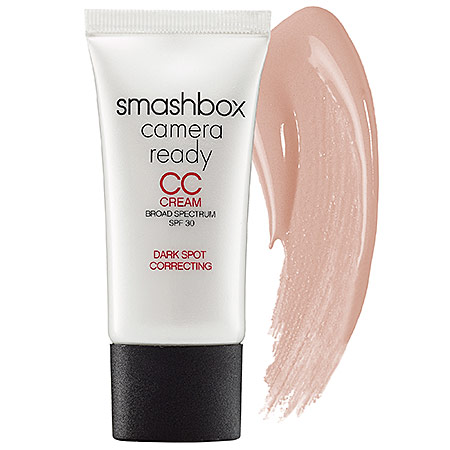 This Smashbox CC Cream came out of nowhere and knocked me over with how beautiful it looked on the skin. From the first day I wore it, the color match was perfect, the coverage was lightweight and it kept me MATTE for most of the day! When you first apply it, it goes on slightly dewy but dries down right after to a natural matte finish. I typically wear this for most of my outfit posts on my blog because not only does it look beautiful in person, it always makes my skin look flawless in photos. The shade range is good, not great but if you find your shade, I highly recommend trying this. Available at Sephora for $19.50.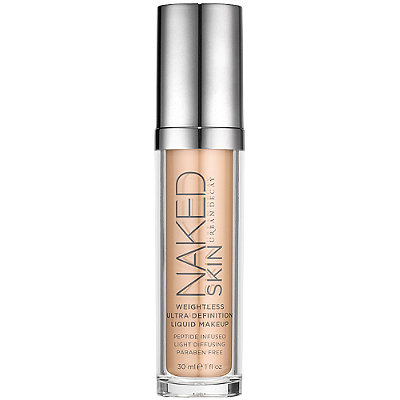 Part of the super popular Naked line for Urban Decay, the Naked Skin Liquid Makeup quickly became a beauty blogger staple. Again so much hype and I was not sure it would live up to the praise. I don't wear that much Urban Decay so I wasn't sure I would love this foundation. Update: I LOVE IT. I never know how liquid foundations will wear on my oily skin because so many are meant to be luminous, dewy or radiant – three words I am often afraid of in my face makeup. But this surprised me and became a favorite almost immediatley. It is a lightweight liquid that gives sheer coverage but can be built up to be almost medium to medium full. It gives much more of a natural matte finish rather than complete matte – so those with other skin types would enjoy this as well. I usually apply with a natural hair buffing brush and it gives a beautiful airbrushed finish. And the shade range is quite extensive so there is more than likely something for everyone. Available at Sephora for $39.00.
What are your favorite foundations for oily skin? Any that I missed? Tell me in the comments!
For more sass and beauty updates follow Maree @alittlebitetc on Twitter, Instagram or Like me on Facebook.