Remember, skin is constantly changing. Especially during seasonal transitions…as well as going from your 20s to 30s. If your products are under-performing, don't be afraid to switch…even if just for a few weeks or a season.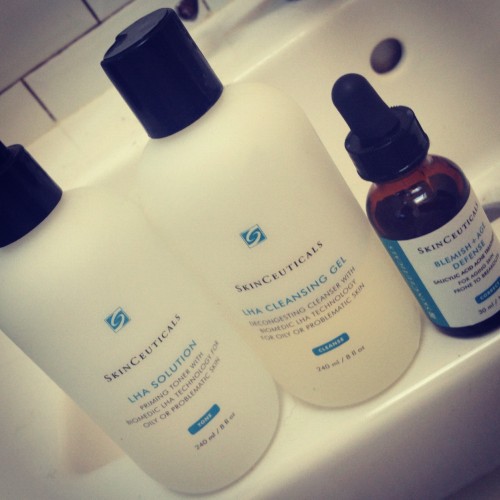 My chin refuses to acknowledge that I am no longer a teen. Ugh, pimples. So I'm going back to old faithful, SkinCeuticals LHA cleanser & toner. I'm also using the blemish+age defense serum on my chin only. All other parts of my routine will remain same. When I use the cleanser, I rub all over dry skin, let sit up to five minutes, then later and rinse off. This gives the glycolic and other acne fighting ingredients time to work before I rinse off.
I've been back on LHA a few days now, and my chin is looking good.
How do you change your skin care routine to account for age, breakouts and seasonal changes? I want to know, for real!