Summer is just around the corner and this means humidity isn't far behind. Summer is always welcome, but humidity is persona non grata! Alas, there is nothing to be done about humidity, so, we have to arm ourselves with the right beauty products to get us through summer looking our best. Though my warm weather makeup routine gets pared down a bit because of the heat, I still need to pull myself together for my day job. Finding the right sunscreen that wears well under my makeup, yet still is able to protect me from the sun, is crucial. Here are three that wear beautifully under makeup as well as provide broad spectrum protection against the sun's damaging UVA and UVB rays.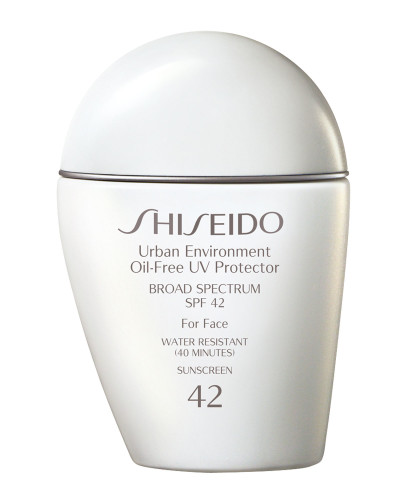 This SPF from Shiseido has been a tried and true favorite of mine for a few years. It is incredibly lightweight, feels great on the skin and dries down to a matte finish! So in addition to getting great sun protection, this formula also acts as a primerunderneath my foundation. The compact packaging design also makes this one of my favorite sunscreens to bring when I travel. Sephora $32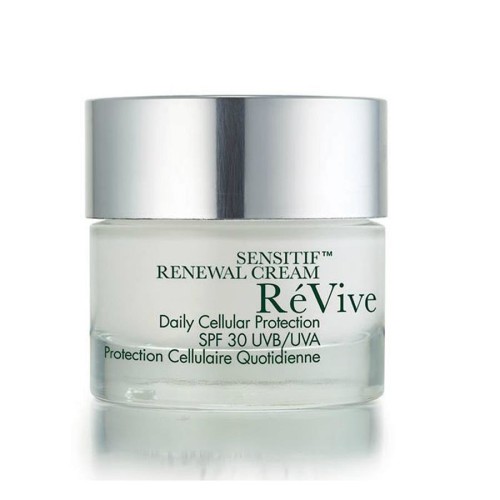 A bit more of a splurge, this Revive Daily Cellular Protection SPF 30 blends both the skincare and sunscreen worlds perfectly together in one product.  The formula helps to target fine lines and wrinkles, continuously nourish and hydrate the skin while also helping to protect the skin from environmental aggressors. It has a rich texture but feels weightless on the skin and I can wear it year 'round. With heavier creams I tend to worry about the excess shine factor, but fear not my oily skinned friends — this does not make skin oily or shiny throughout the day.  Neiman Marcus, $215.
 Murad Invisiblur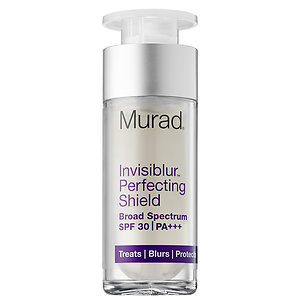 This new launch from Murad initially caught my attention just by the name alone — InvisiBLUR. It sounded like something I wanted to get on my skin asap! The formula has a silicone like feel that instantly mattifies the skin and blurs any imperfections. But unlike some products that have that slippery texture to them, this one does not make my skin feel like it is suffocating underneath. It provides a gorgeous, smooth finish under foundation. We have had a few hot days in NYC already and this has held up spectacularly in the heat and humidity, so I suspect it will be close at hand all summer long.  Sephora, $65
What are some of your favorite sunscreens to wear under makeup?  Leave a comment below!