What I appreciate about the beauty industry is the ability to change your appearance on a whim, whether it be hair color, lip color or simply a sunless tanning application.  The beauty of these quick fixes is they are all temporary and under our control.  Anything permanent requires much more thought and commitment and that is just more than I am willing to do (at least right now).  So, when I had the opportunity to try Nanoblur's new product, a skin perfector that is geared at blurring and minimizing the appearance of pore size, fine lines, uneven texture, etc – I knew this was right up my alley.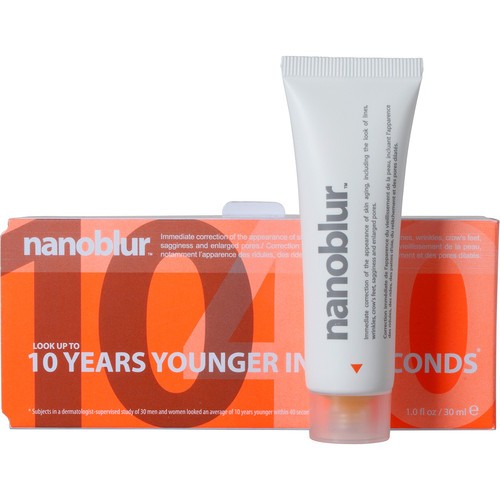 Though it is not positioned as a primer, the Nanoblur skin perfector can be used before makeup, after makeup or even alone.  Given that NYC has been experiencing a heat wave like the tropics, I have been reaching for Nanoblur again and again.  I keep it with me during the day, and use it for touch ups to help erase any shine that may make an unwanted appearance.  I pat it into the skin rather than rub, so as not to remove any of my makeup in the process.

While most will probably use it for the face, Nanoblur is designed for any part of the body.  This groundbreaking formula uses the "most advanced form of optical prism technology to change the way light reflects off skin."  For me this translates to flawless skin.  Nanoblur is great for the everyday woman who wants to help give her skin a more polished look, but is also an essential piece to add to a makeup artist's kit because it gives a finish to the skin suitable for any high definition camera.  Imperfections will literally be blurred away, and skin will be left smooth and flawless.
Available at Duane Reade and online at trynanoblur.com for $29.99.