I'm still trying to decide what I'll get into for New Year's Eve. But while I'm thinking about "festivities," I'm also giving serious thought to what I'll do with my hair. I have about three inches of very tightly coiled natural hair that is more often than not — in Afro Helmet status. A couple of weeks ago I gave myself a blowout (the first since my big chop several months ago) and I have been riding that bad boy into the ground!
For New Year's Eve I want something a bit more pulled together and more sleek — like a Side Sweep Pompadour. Check out my video below for a step-by-step tutorial on this super easy, yet super chic 'do. . .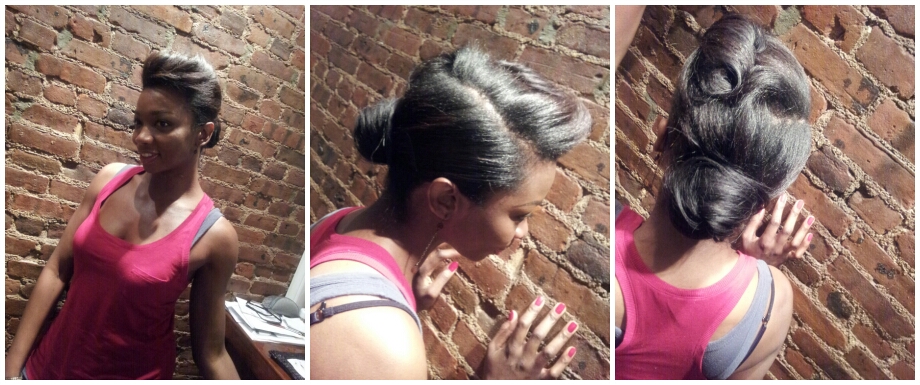 This is my very first video and it was done in one take, so, please be kind. And Happy New Year !!
How are you styling your hair for New Year's Eve?