I may love makeup more than life itself, but the truth is it takes work and multiple products to get my morning flawless finish (some mornings just flaw no less).  This keeps me on the constant hunt for products that last longer, group all the necessities together and generally make life a little easier. So naturally I was over the moon when I was able to try Pixi's Fake Awake Kit and Lip Blush — 2 products that are perfect for all my daily makeup requirements.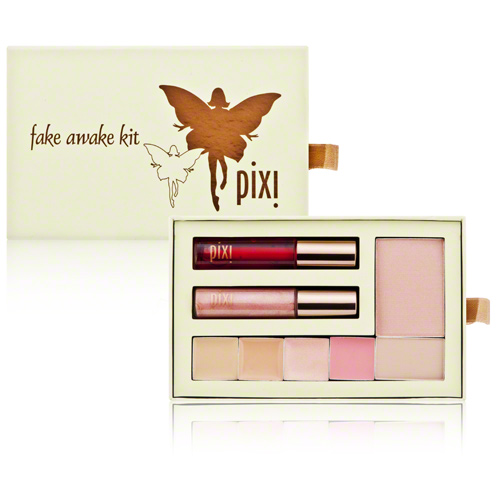 The Fake Awake Kit is probably the most apropos name for this product – as it contains the essential products needed to wake your face up – or at least look like it.  The kit contains:  2 concealers, 1 cream highlighter, 1 brightening cream, 1 peachy cheek & eye awakening powder, 1 nude setting powder, 1 glowy pale pink lip gloss and 1 strawberry red lip & cheek stain – all necessities are covered! And since it comes in a drawer-like packaging, where you can slide the kit in and out of the box – it makes it portable and perfect for travel, school and touch-ups on the go.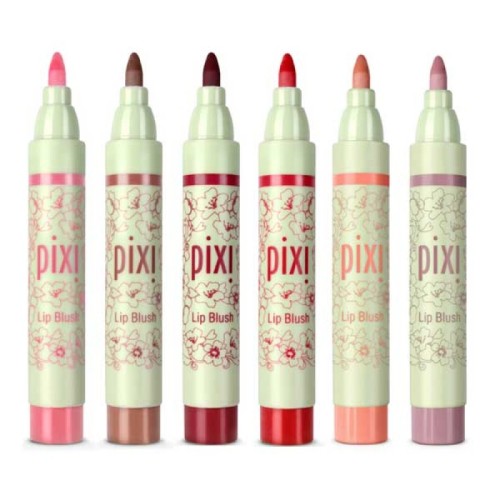 To find another lip product to add to my already ridiculous stash seemed almost pointless until I tried the Pixi Lip Blush in Luck – a stain that delivers incredibly long wear without the dreaded lip "dry out" that comes with similar products.  I found that this looked great alone or layered with the pale pink gloss in the Awake Kit.  And as the weeks progressed, I found myself putting this lip stain under almost all my lip products at one point because I loved the color that it gave my lips and after the other lip products had worn off, the stain was still there, always.  All beauty products should be so reliable.
The Fake Awake Kit retails for $28.00 and the Lip Blush for $18.00.  Both can be found on the Pixi Beauty website.