I was recently invited to a Curlbox and Ouidad  event to launch Ouidad's new Co-wash and a multi use hair treatment called Mongongo Oil. Never before had I been in the presence of such beautiful curls –everywhere I looked there was one beauty after another. I loved it!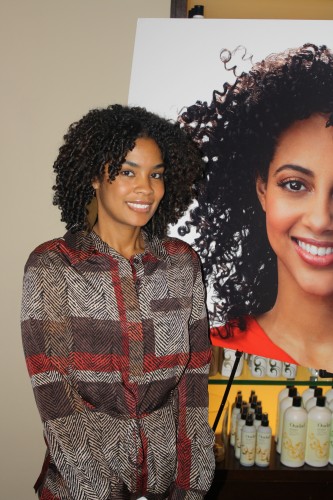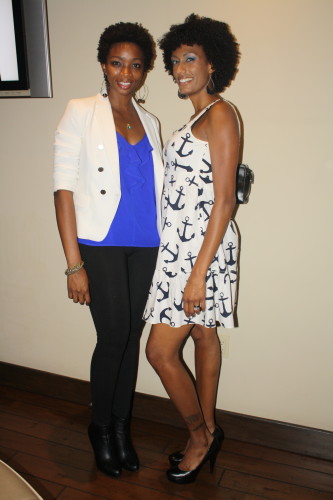 To see all the event photos, please visit our Facebook Page.  If you see someone you know…tag them.
Ouidad is the self proclaimed "Curl Expert" and after using the Curls Co-wash, I can understand why. The co-wash foamed a bit more than I expected it to but my hair wasn't left feeling stripped.  I am at the point now where, no matter what, my cleansing phase is  a single wash.  I wet my hair, pour product on my hands, rub my hands together and insert my finger through my hair and unto my scalp.  I massage the cleanser into my scalp and the roots of my hair — cleanser doesn't touch my hair ends until I  have massaged and loosened all the impurities on my scalp and I am ready to rinse them away. I find that this method helps to prevent tangling and my hair doesn't shrink as much. This is the method I used with Ouidad Curls Co-Wash. (How do you wash your curls?)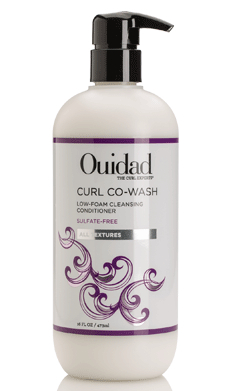 The co-wash is formulated with a "concentrated blend of conditioners & oils plus a dose of a gentle, naturally-derived coconut cleanser." Since getting the press sample I have recommended it a to number of people as one of my favorite co-washes.
Mongongo Oil "is known as "hair food" in Zambia for its high vitamin E content and superb regenerating and antioxidant properties. With American Palm Seed Oil and Broccoli Seed Oil, the formula restructures hair as it deeply repairs damage to restore a healthy appearance to even the dullest locks:"  I used the oil and didn't notice much of a difference in my hair. As my hair is right now I tend not to use many oils unless it is for a pre cleanse conditioner, otherwise known as a hot oil treatment, I'm finding that with less harsh cleansing products, deep conditioning, a leave in conditioner and a styling product (or three,) an oil is not really necessary and  can actually make my hair drier.  I think the Mongongo oil will work great for looser, softer curls – where the oils is applied to soaking wet hair, finger combed and diffused or left to air dry.  For someone that has dry, frizzy hair  like  mine  and that may requires two to there products to achieve a decent wash and go, Mongongo oil might not be necessary. Mongongo oil is light weight, so, it might be good  to add sheen to hair without weighing it down.
Ouidad 16 Ounce Co-wash retails for $30 and is available here. Monongo oil is available in two sizes, two ounces and 4 ounces, retail starts at $36 and is available here.
If you have tried or intend to try either Ouidad Curls Co-wash or Ouidad Mongongo oil, I would love to here your thoughts.