I don't take fashion too seriously.  I mean I do, but I don't. I like  to keep a bit of playfulness to all my outfits.  Today is a perfect example.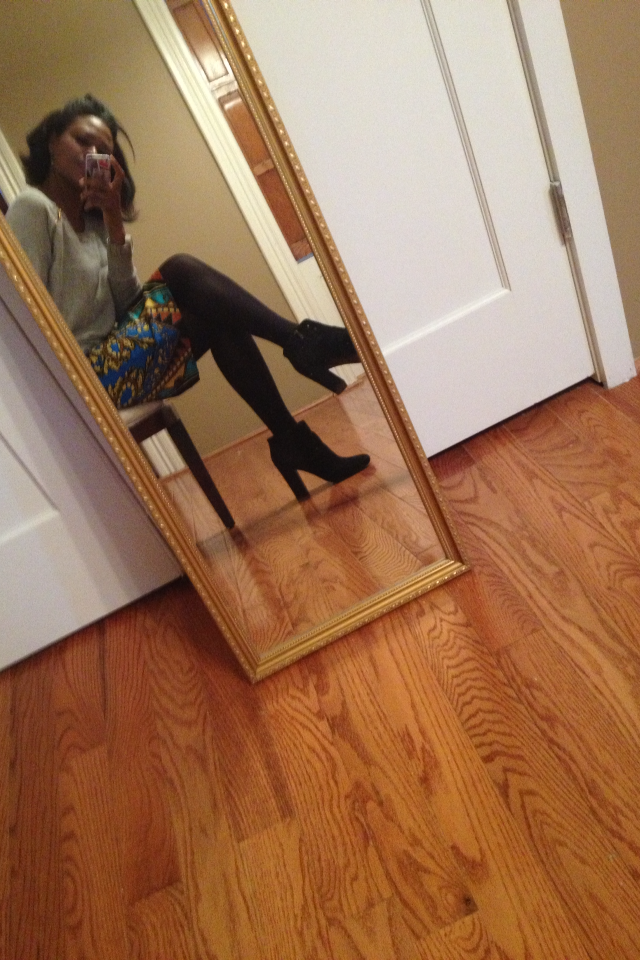 Top: GAP several seasons old. I love that it's a dressy-ish sweatshirt. It's a great balancing piece. The zipper at the neckline adds just enough whimsy to make the top "not just a sweatshirt".  Find a similar piece here and here.
Skirt:  Luxe Newark.  I shop Luxe Newark  boutique at least once per month and always find unique pieces to add to my wardrobe. I am also a staunch advocate for supporting  businesses in the community in which you live.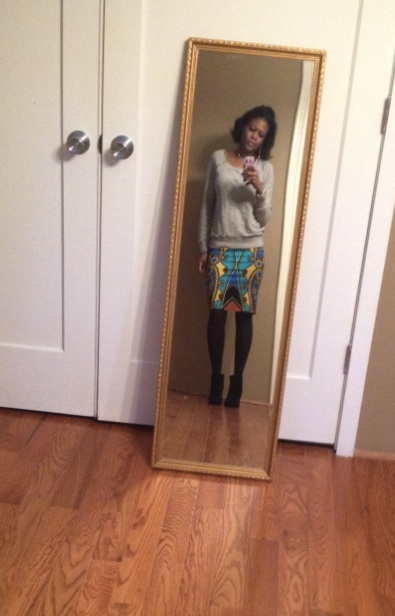 Tights: Hue Control Top Opaque Tights in black. Hue is a staple in the winter months.
Booties:  Joie Bright Fire Booties from Bergdorf Goodman. On sale!