–
–
–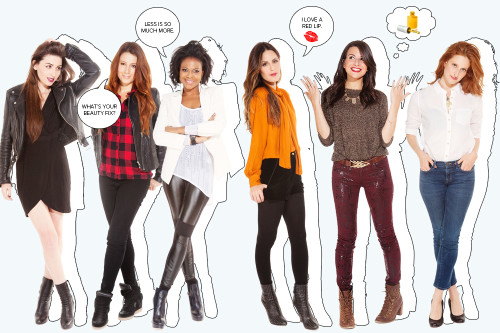 Last week I was featured on BeautyHigh: 10 Top Beauty Bloggers Share Their Best Beauty Tricks and Fall Must-Haves. In the article I share my fall musts. . . and a little career advice for breaking into the beauty biz. Be sure to read!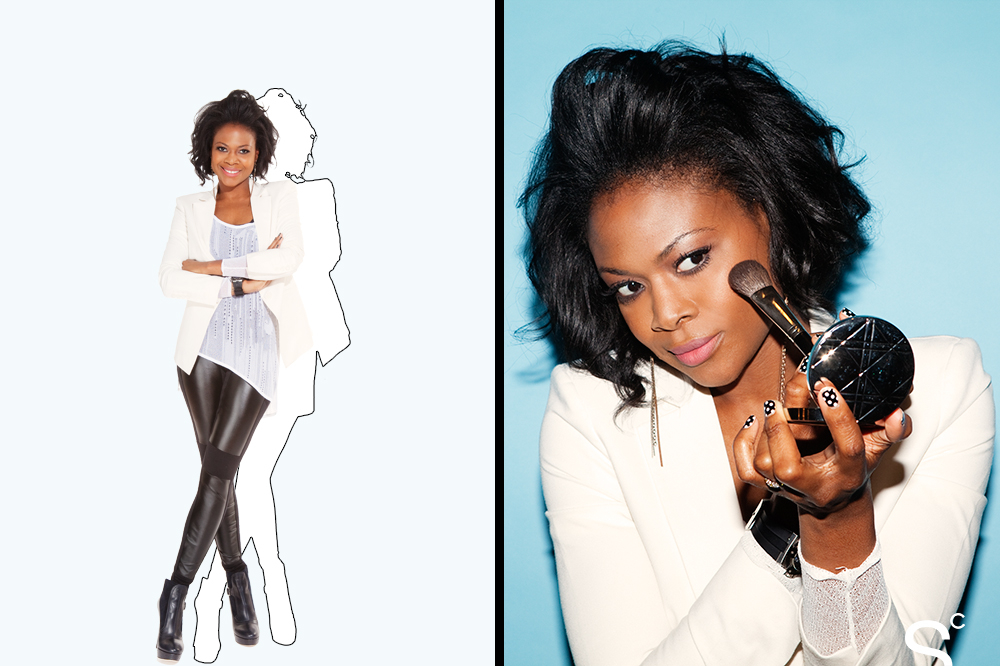 I posted the images from the shoot on Instagram and you all had asked about my outfit. So here goes . . . true to form — it's a hi/lo mash-up!
Jacket: BGBG. I bought mine on sale in Delaware at a BCBG outlet for about $70, but you'll find a similar style here. For size reference, my jacket is a small.
Tank Top: H&M. It's just a basic cotton black tank top. Same as the one I wore here. For size reference, my tank is an extra small.
Sweater: Helmut Lang. I bought mine on sale at Barneys.com for a fraction of retail. It's now sold out at Barneys, but you can find it here for $100. For size reference, my sweater is a small.
Leather Panel Leggings: Trouve via Nordstrom. These leggings are the gift that keep on giving! For size reference, my leggings are an extra-small. I prefer Small but XS was all they had, so. . . #KanyeShrug
Booties: Ron Donovan Alessandra in Navy. $995. Heel is approximately 5 inch stiletto with 1 inch external platform. Heel is python. Upper materials are calfskin and kid suede. For size reference, my booties are size 41…I'm normally a size 10.