I've never been much of a hippie. Tree hugging has never been my thing. And as for being "green"… let's just, say it was an afterthought – UNTIL – life has a way of swooping down and changing everything. I can, honestly, say that all attempts to be green or eco-conscious were lost on me until several pivotal things happened…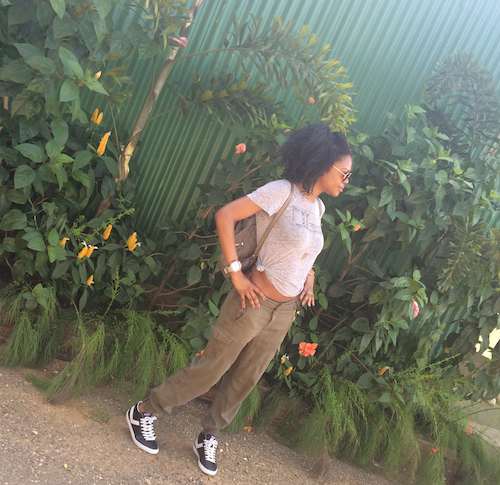 1. I got adult acne around 21…and suddenly I cared about EVERYTHING I put on my skin.
2. I had a baby…and holy moly! If you've never cared about your carbon footprint and what you put in/on your body, NOW is the time.
So while these life events haven't converted me into a full on hippie, I greatly respect the movement to be greener and more earth conscious. I like to think of myself as Eco Chic! And with Earth month in full swing, now seems like the perfect opportunity to bring together beauty, skincare and raise environmental awareness.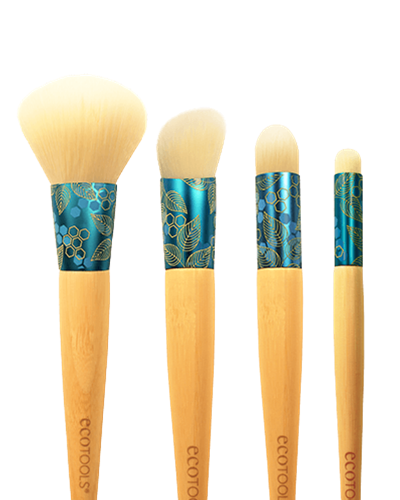 Which brings me to EcoTools…a beauty brand committed to helping you look and live beautifully.  The entire brand is based around their passion for helping you look good, while being good to Mother Earth. EcoTools believes that getting gorgeous and giving back can go hand-in-hand.

I gotta tell you – this brand really speaks to me! Sure, I'm a little (a lot) vain. I wanna look pretty…I'll admit that. And I love that EcoTools is here for my vanity….but also with a dose of "Felicia, you know you can do better. Let's look cute AND be cute to the Earth." Hey, I'm not above a reality check. No shame here!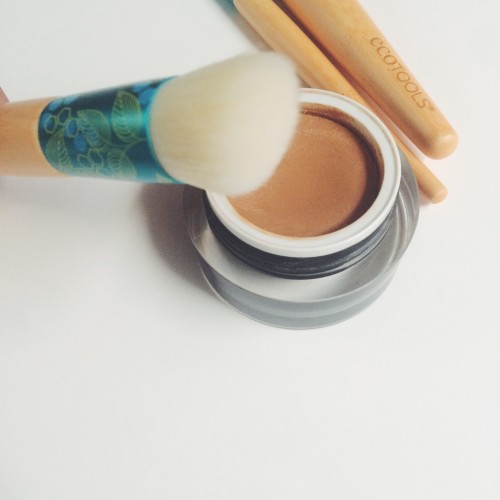 Just look at these brushes! Who knew "eco" could look this "chic"? Using an array of eco-conscious materials, EcoTools' products are inspired by nature, and offer a wide range of beauty solutions. Currently I'm really into the brand's newest launch: The Complexion Collection
Given our current obsession with #FLAWLESS (I blame Beyonce), The Complexion Collection launch seems perfectly timed. Designed to help address the main skin concerns that make us feel less than #FLAWLESS, The Complexion Collection includes:
Mattifying Finish Brush: To softly reduce shine – Use with pressed or loose powder
Eye Perfecting Brush: For under eye coverage – Use with creams, moisturizers or concealers
Skin Perfecting Brush: For evening the skin tone – Use with BB/ CC creams or light weight foundation *MY FAVORITE*
Correcting Concealer Brush: For spot coverage of blemishes – Use with liquid or powder concealer
Overall, the collection helps blur the appearance of fine lines, conceal pesky pimples, cover unwanted under eye darkness and balance oily skin. Though available a la carte (starting at $4.99 – yes, only $4.99!), the Complexion Collection Bundle, at $24.99, is your best bet…saving you about 15%.  If you're a brush newbie, investing in the Complexion Collection Bundle is a no-brainer, because:
– You need brushes
– These are affordable
– The set includes everything you need to get started
– The quality far exceeds the price tag
If you're a brush vet (like moi), investing in the entire set makes since because the brush quality is really incredible. As a brush pro, you won't be disappointed in how your makeup applies and how these brushes hold up wash after wash (very very little shedding). And if you've never tried eco-friendly brushes, the Complexion Collection Bundle is a great add to your repertoire.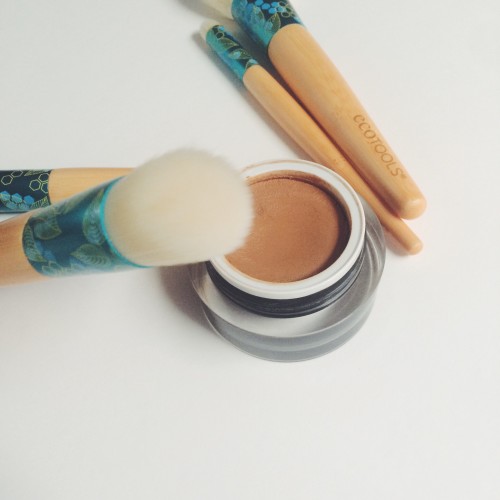 But let's say you have allll the brushes you need, but ThisThatBeauty's reviews are soooo compelling that you feel COMPELLED to try at least one brush – I'd put my money on the Skin Perfecting Brush. In my humble opinion, it's the hero of the collection. It applies cream foundation so that the finish is super natural and all you see is perfect skin. I use a buffing motion to really get an airbrushed result. And because "doing good" looks good on you, I'd be remised if I didn't mention that EcoTools will make a $1.00 donation to Global Green USA for every Complexion Collection brush sold (up to $100,000). How beauty-full is that?
Find EcoTools at Walgreens and ecotools.com
Follow EcoTools on Facebook, Twitter, Instagram, Pinterest at @ecotools
Want to learn more –
Mark your calendar for my #EcoInspire Twitter Chat:
April 16, 2015 8-9PM EST
#spon