I love a good feel-good branding story and Ella+Mila is nothing if not that.  The brand is named after and  inspired by the twin daughters,   Ella and Mila,  of one of the founders. Ella+Mila is a 5 free (Toluene, Dibutyl Phthalate (DBP), Formaldehyde, Formaldehyde Resin and Camphor,)  vegan, Peta certified brand of nail polish, release several collections per year in an exciting array of colors and finishes.
While I love the branding story,  the ultimate test of Ella+Mila came when I gave myself a manicure using 'Cup O Latte,' a nude-ish color. The polish went on perfectly smooth and two light coats dried to the touch within about 5 minutes.  The finish, without topcoat, was shiny and it wore chip free for about 3 days.  (Whenever I try a new nail polish brand I always wear it at first without top coat to see how well it wears.) The next time I tried it I went all the way with base and top coat and got a full five days of chip free wear.  My nails are shorter now so I am more prone to chips (when my nails are longer, I can go a full 7 days with a flawless manicure.)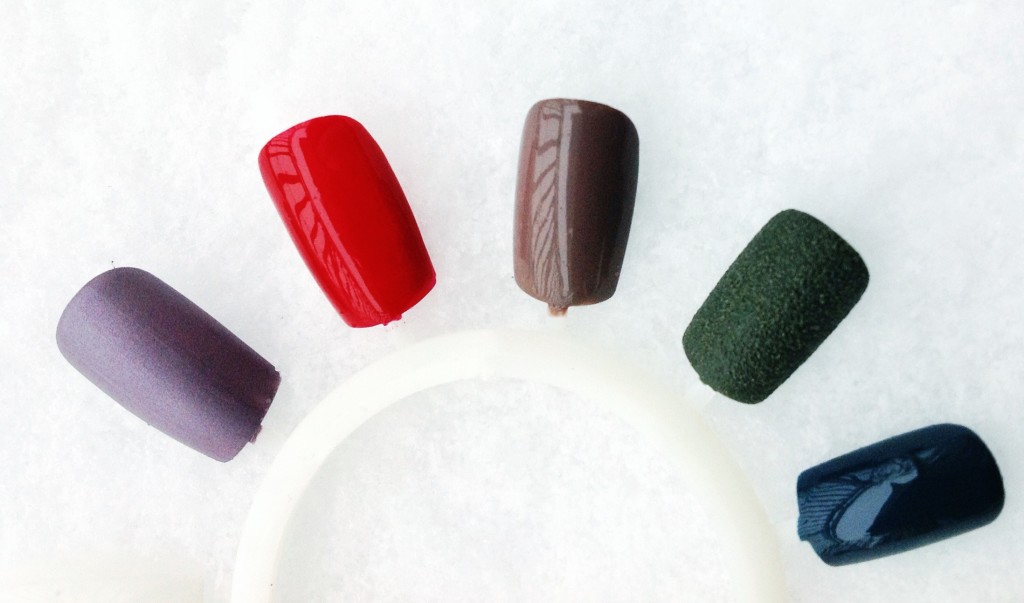 I'm impressed by the nail polish color options and finishes from Ella+Mila. I have several  favorites from their current offerings including (L-R): Entice Me (matte), Naughty Not Nice (glossy) Cup o' Latte (glossy), Bon voyage (textured), Mediterranean Mist (glossy).
If you are looking for a new brand of nail polish to try, Ella+Mila is definitely worth a try.  The 5 free polishes retail for $10.50 and all can be found here.
—
This post was written by Christene Carr. Find her on Twitter, Instagram, Tumblr, Pinterest and her personal blog.