I may change up my look every day, but there are 5 products that are the cornerstone to my makeup routine. I use some form of each of these daily, and without them I feel incomplete. To be honest, I would rather go without makeup entirely than skip one of these  five products.
Foundation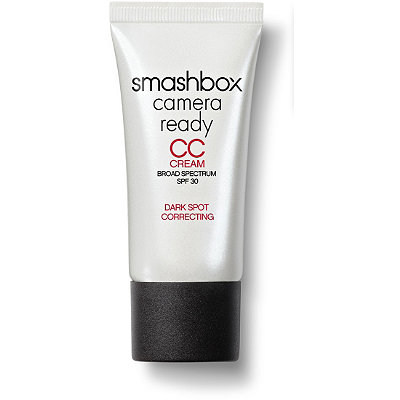 Yes I choose foundation over concealer. I can often build up my foundation by stippling it on areas that need more coverage, or sheer it out with a light application. Either way – I need my base! I regularly circulate my old stand-bys with new ones I'm testing, and each season it may look a bit different depending on the weather. But I can assure you, my face is fully covered from ear to ear and forehead to jaw – I love a full face. Right now, I am circulating my Smashbox CC Cream, Guerlain Lingerie de Peau and By Terry Cover Expert.
Cheek Color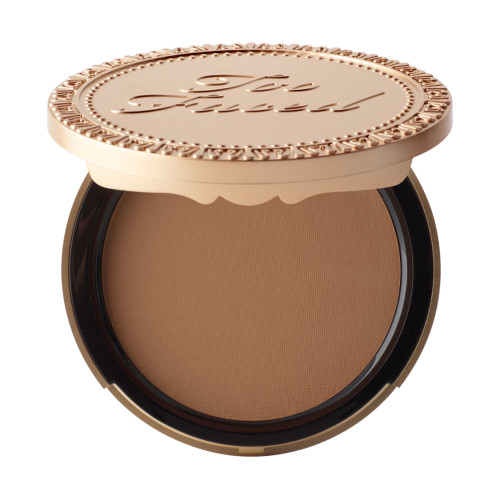 I initially wrote blush for this next one, but truthfully any cheek color will do. Bronzer, blush, cream or powder, my cheeks need a natural flush. When I worked behind the counter many moons ago, I found that this is the one product most of my clients wanted to skip. Not me! A radiant cheek can brighten up a face quicker than a lip or eye color. For the summer I love my Too Faced Milk Chocolate Matte Bronzer in Light/Medium, Dolce & Gabbana's blush in Rosebud or Shiseido's Face Color Enhancing Trio in Peach.
Mascara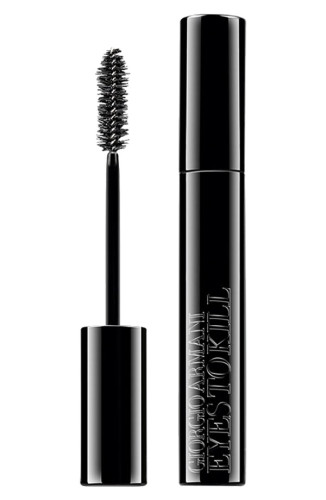 Duh, of course I need mascara. How the heck am I supposed to look awake if my lashes are not defined? I prefer thick, voluminous, jet-black formulas because they can really accentuate my eyes without needing eye liner or shadow. I try tons of different mascaras but  holy grails are Estee Lauder's Sumptuous Volume Mascara and the Armani Eyes to Kill Mascara.
Brow Pencil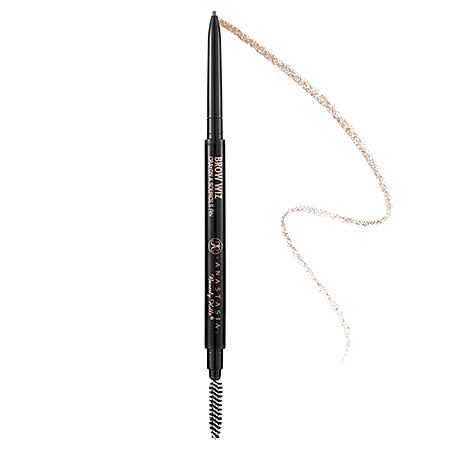 I will always choose brows over eye shadow because they frame my entire face and give it dimension. And even with a soft, natural look, I still need a slight definition or else my eyes look lost on my face. There is truly only two pencils I trust to get the job done – the Hourglass Arch Brow Sculpting Pencil in Soft Brunette and the Anastasia Brow Wiz in Medium Brown.
Lipstick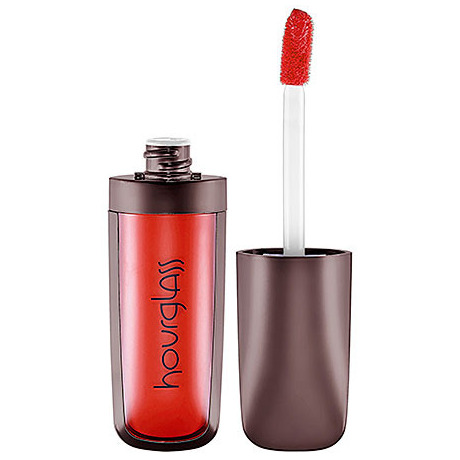 I may throw a lip gloss on if I have nothing else, but majority of the time I reach for lipstick. Bold, bright, neutral or natural, I live for a lip color to complete my look. Often I wear my reds and vibrant pinks with a minimal face because I feel it allows the lip to take center stage. For the summer, I like to alternate between a spicy red orange such as Hourglass Opaque Rouge Liquid Lipstick in Raven and a "my lip color but better" shade like Aerin Rose Balm Lipstick in Pretty.
—
For more sass and beauty updates follow Maree, @alittlebitetc on Twitter, Instagram or Like me on Facebook.