M∙A∙C Marilyn Monroe, a colour collection that channels the legend's lustre and sex appeal in shades and formulas meticulously Marilyn. Lipsticks in rapturous reds, gleaming Dazzleglass, a dramatic 35 Lash, False Lashes Extreme Black and Eye Shadows in shimmering metallic and diamond tones provide silver-screen allure. The finishing touch: Nail Lacquers destined to be a girl's best friend and Beauty Powder to evoke that flawless Forever Marilyn.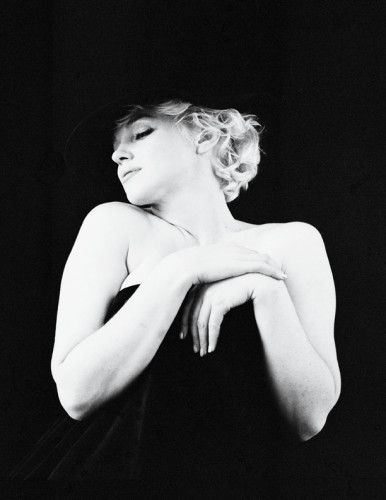 Now, this is what I'm talking about! This…THIS right here is what a MAC capsule collection is all about. I am here for you, Miss Monroe.
I am particularly fond of the matte lipsticks. "Me" pass up a fiercely-pigmented matte lippie, uhm – never! I live for matte lips and this collection satisfies. Of the five lipsticks in the collection, three are matte: Deeply Adored, a deep scarlet, Charmed I'm Sure – a dark true red, and Scarlet Ibis, a bright orange red. From fair complexion to deep, the lip shades offer something for every statement-lip seeker. I like both Deeply Adored and Scarlet Ibis as go-to, everyday reds. Charmed I'm Sure is a bit bolder…a shade I might reserve for days when I'm feeling particularly filled with sass (and skin is pristine).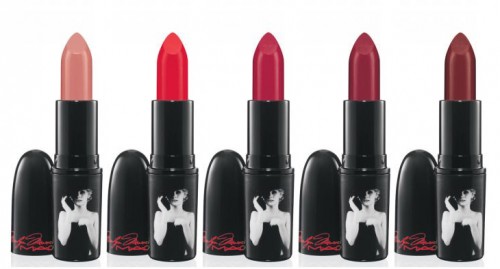 Other notables: The lip pencils — So you see, there's a theme here. The lip products are definitely the heroes of the collections. And let's be honest. . . close your eyes, conjure a visual of Miss Marilyn — what's the first thing that comes to mind? It's her lips: those gorgeous, expertly lined, and perfectly filled in lips.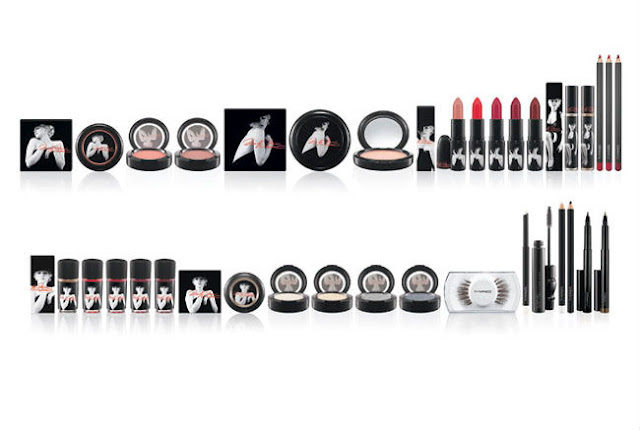 THE FULL SCOOP
Lipstick: Deeply Adored – Deep scarlet (Matte), Charmed I'm Sure – Dark true red (Matte), Pure Zen – Warm nude (Cremesheen), Love Goddess – Mid-tone pink red (Satin), Scarlet Ibis – Bright orange red (Matte)
Dazzleglass: Phiff! – Sheer yellow peach, Little Rock – Soft sheer white with pearl
Lip Pencil: Beet – Vivid reddish-pink, Redd – Clearly red, Cherry – Vivid bright blue/red
Eyeshadow: How to Marry – Soft White (Veluxe Pearl), Preferred Blonde – Pale champagne beige (Veluxe Pearl), Silver Screen – True silver (Veluxe Pearl), Showgirl – Dark blue grey (Veluxe Pearl)
Eye Kohl: Smolder – Intense black, Fascinating – Intense matte white
Penultimate Eye Liner: Rapidblack – Rich deep carbon black
Penultimate Brow Marker: Universal – Natural warm taupe-brown
Brow Finish: Clear
False Lashes: Extreme Black – Carbon black
Beauty Powder:Forever Marilyn – Sheer pale peach
Powder Blush: Legendary – Pale soft coral (Satin), The Perfect Cheek – Neutral pink beige (Matte)
Nail Lacquer: Vintage Vamp – Rich deep retro wine (Cream), Stage Red – Dark berry red (Cream), Flaming Rose – True red (Cream), Kid Orange – Coral (Cream), Rich, Rich, Rich – Glittery gold (Pearl)
Eye Lashes:  35 Lash – Dramatic lash with emphasis on the centre of the lash