Happy New Year! As far as I'm concerned, 2015 is the year of the nail. I'm so excited to explore new designs and techniques. But before I get to painting, let's take a stroll down mani-memory-lane. Here are my Top 10 Manicures of 2014!
Disclaimer: it was SUPER hard to choose only 10 designs. These are in no particular order- again, it's too hard to decide!
1. Ocean blue ombre topped off with Swarovski crystals!
2. Evil Eye Power!
3. Matte/Shiny Black Half Moons
(this is a kiiiiiller combo!)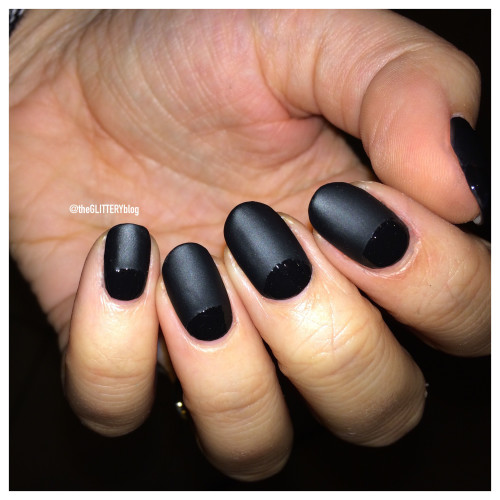 4. Purple and teal studded color block!
Remember this tutorial?
5. Rainbow stitch using the dry brush technique and funky charms.
6. Leopard tips – you can NEVER go wrong with leopard!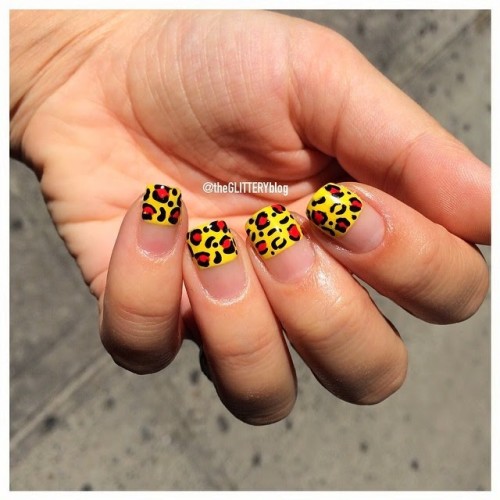 8. Shades of purple reverse french
Catch the tutorial here!
9. A Foil's Paradise
Look familiar? This was my NYE tutorial just a few weeks ago. See it here!
Ughhh, I wish I was at the beach with these right now!
Oooh what a year it was! Which one was your favorite?? I'd love to hear! And make sure you follow my 2015 nail journey on theGLITTERY.com and on Instagram, @theGLITTERYblog.