Suppose you have the standard manicure you've worn to your office job all week and you want to jazz it up for a fun night out with your Boo or Besties?   What do you do? Here's one suggestion…grab a polish from the MAC Nail Transformations collection, apply a single coat and you are good to go in a matter of minutes.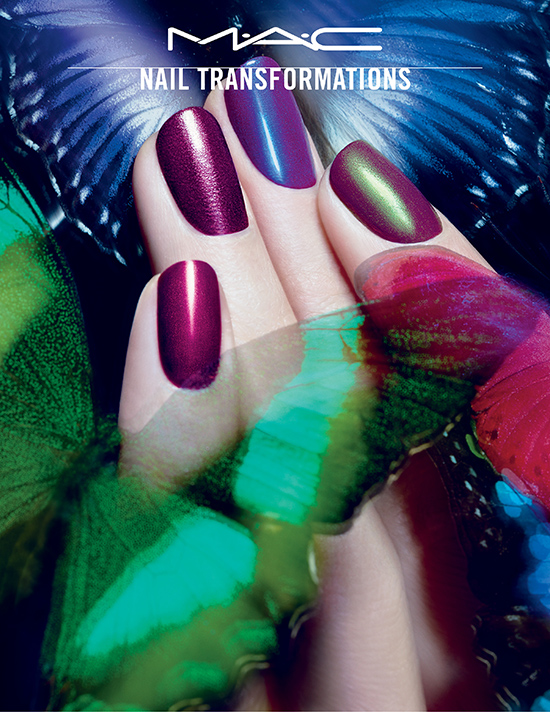 MAC Nail Transformations polishes were created by former forensic scientist, Marian Newman, to give nails a stylish twist. They are available in MAC's permanent collection and retail for $12 each.

Texturize clear leather-effect top coat
Highlight sheer blue pearl transformer
Liquid Pigment – Pink Pearl Sheer pink pearl transformer
Liquid Pigment – Green Pearl Sheer green pearl transformer
Liquid Pigment – Gold Pearl Sheer gold pearl transformer
Shadow  – sheer blackening top coat
Skin – light peach beige (cream)
Quiet Time -beige nude (cream)
Rebel – mid-tone cream plum (cream)
—
This post was written by Christene Carr. Find her on Twitter, Instagram, Tumblr, Pinterest and her personal blog.