Give me a collection that is comprised mostly of gorgeous nudes and easy to wear natural tones and I will go on and on and on for days about it. When I first saw the sneak peeks of this new MAC Pedro Lourenco collection, my first thought was "THAT QUAD". It seemed like the most stunning array of rosy/warm brown/golden shades and I knew it would be a staple in my summer look. (Yes, I have a summer look. You should too. It's good to keep people guessing.) Fast forward a week or two and yes, I am 100% positive that is a summer essential for me – and frankly for you too. These shades will look good on everyone! The rest of the collection complements the quad perfectly – warm peachy colors juxtaposed with daring bold reds and purples. Though perfect for summer, the MAC x Pedro Lourenco Collection  will most likely take you into fall and even winter.
Here's a look at the complete MAC x Pedro Lourenco Collection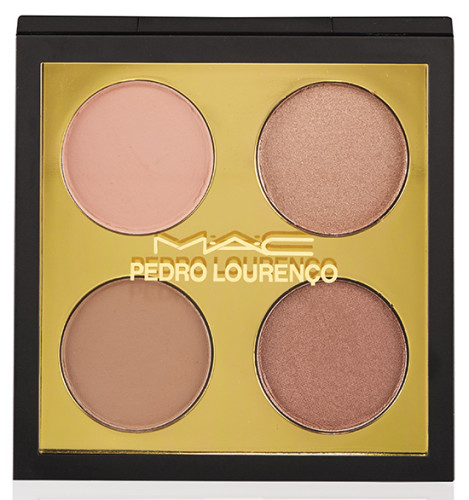 Eyeshadow Colors:
Pink Sands
All That Glitters
Sable
Rose Cloud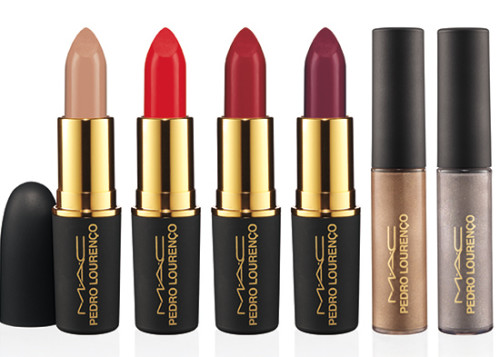 Lipstick colors:
Peach Beige
Ruby
Roxo
True Red
Lipglass colors:
Gold Mirror
Mirror
Color: Hush
Colors:
Skin
Flaming Rose
The MAC x Pedro Lourenco collection is now available at MAC stores and online.
What are you planning to pick up from this collection?
For more sass and beauty updates follow Maree @alittlebitetc on Twitter, Instagram or Like me on Facebook.