A great mascara can be the difference between an amazing makeup look and one that's just simply — blah. Mascaras often promise to lengthen and thicken lashes but tend to work differently from person to person, so, we thought we'd share with you our best mascaras of the moment.    We are five strong at ThisThatBeauty (TTB) and we all have a different mascara favorite at the moment: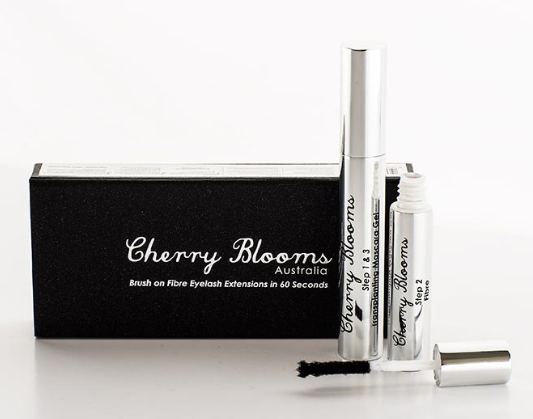 Lately I find myself in a love/ hate relationship with mascara. I love long, feathery pitch black longer-than-long lashes…..but I absolutely despise the nightly removal process. And I don't care how well your eye makeup remover claims to work — there's always a little "work" involved. And after a full day of work, and then mommy duty…I just don't have the energy to remove mascara. Cherry Blossoms Brush on Fibre Eyelash Extensions is my answer to everything. Not only does this genius little mascara create the instant effect of lush lash extensions, it also removes with just soap and water. The not-so-secret-secret to the faux lash effect is natural cellulose black fibers that adhere to the beeswax within the mascara (It's a two-step application process, but totally worth it). This pairing creates super long lashes that appear, dare I say — fake. Sold. Love. Yassss! $59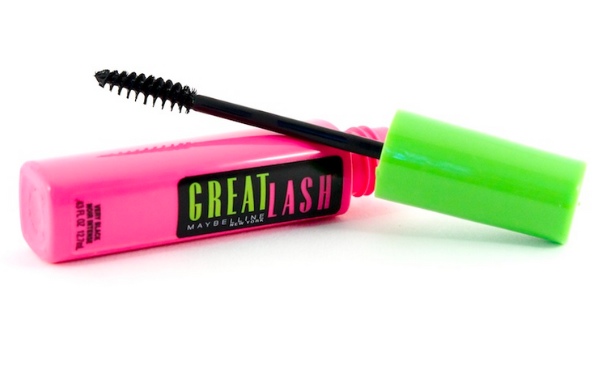 I am really boring as I rarely wear mascara – I know sad! In any case, I am really old school and swear by Maybelline Great Lash Mascara ($3.99). It never fails me. It lasts, it doesn't cake up and doesn't leave those ridiculous clumps below my eye when I blink.  What I happen to be in LOVE with at the moment is Palladio Clear Mascara ($5.99)  because it's completely mistake proof, and I like how it makes my lashes a tad shiny but not overtly so. When it comes to makeup, I'm about a half a step above that 13 year old girl who's experimenting in the bathroom on a Saturday night. So when I say it's mistake proof I mean it. I've never had to backtrack and take it off and start again.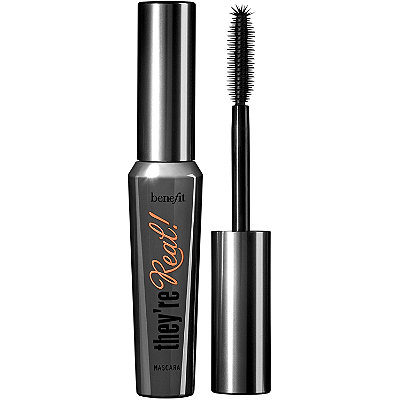 I'm completely in love with Benefit They're Real! Mascara . It lengthens and volumizes my lashes like nothing I've ever tried before. It also transitions extremely well from day to night, and does not smudge or clump up. The wand has a custom-domed tip which allows you to coat every lash, and helps your eyes to really pop. After applying, it definitely looks like I'm wearing falsies, but without the fuss. $23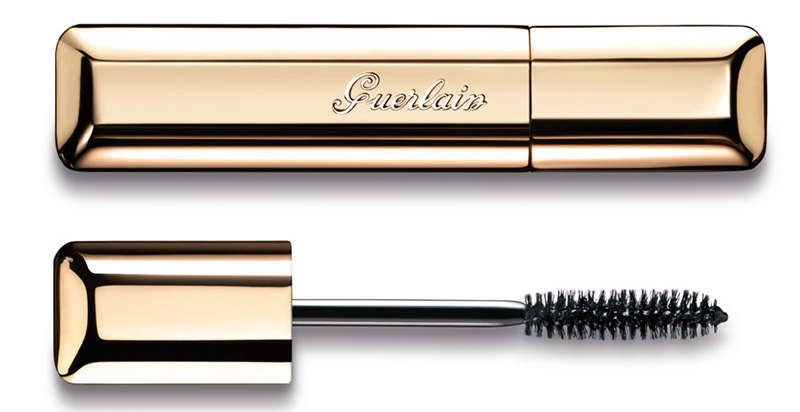 Guerlain's Maxi-Lash is great mascara for dramatic, full-impact and voluminous lashes. The formula takes a little bit to thicken up, so it reaches its full potential after a few weeks of using. Since it provides such a strong and intense lash look, using a cleansing oil is how I recommend removing it. $32

I am in love with this mascara as it really provides volume and length to my lashes giving my eyes that "pop!" The brush bristles are perfectly spaced to coat every lash without  unnecessary clumping.   I use the waterproof version so I can get through morning commute in wet weather and also dance all night without the "raccoon eyes."   To remove,  I use make-up remover wipes then wash  my face with cleanser of my choice. $27.50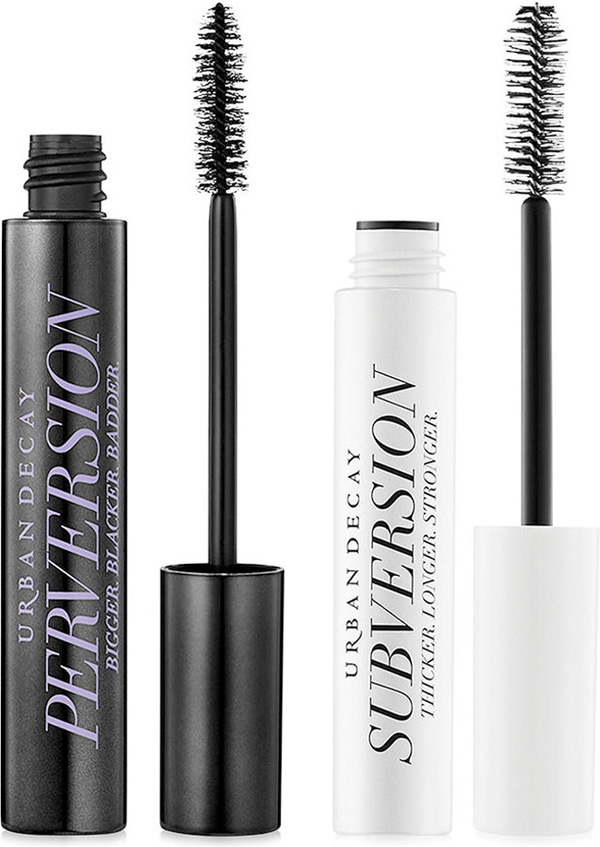 I never thought I would be the one to be advocating a two step mascara application process but here we are. When I first tried the Urban Decay  Perversion Mascara ($22) I was not at all impressed.  It was a bit too wet for my taste and made application without mess rather difficult. I decided to try it with the Subversion Lash Primer ($20) and voila! It was like magic. After applying the primer the mascara was easy to apply and didn't clump or transfer.  My lashes appeared longer and fuller after just one coat.   I can also apply a second coat at the end of the day without it flaking off or clumping — a major plus when you want to take eyes from night to day.  At the end of the day, I use either the Dermalogica Precleanse or the Dolce & Gabbana Cleansing Oil to remove all makeup.
What's Your Best Mascara of the Moment?
–
This post was written by Christene Carr. Find her on Twitter, Instagram, Tumblr, Pinterest and her personal blog.