Even though we've had a run of warm days here in New York City, I know that cold weather is lurking and being a creeper on all of our nice weather fun. While my skin is enjoying the current temperatures, I know I need to prepare for when that changes.  Here is a look at how I will be changing up my routine for this fall/winter season.
Hydrating Serum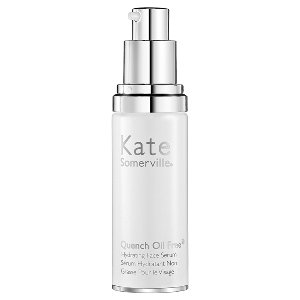 Dry radiator heat and windy days take a toll on my oily skin. Yes, even oily skinned gals get dehydrated. A hydrating serum like Kate Somerville's Quench Oil Free Hydrating Face Serum is a great one to add into a routine because it adds the desired hydration without leaving a heavy feeling on the skin. Available at Sephora for $75.00.
Soothing Moisturizer
My anti-aging efforts do not take a back seat during fall/winter  but I do find that I need to pamper my skin a bit more during the colder months. Moisturizers that help to heal, soothe and nourish are always in constant rotation for me. Kiehl's Ultra Facial Cream has been a staple for years because of it's gentle yet effective way of keeping my skin hydrated and calm. In fact, the entire Kiehl's Ultra line of products work great. The  overnight masque is perfect for nights that skin is extra parched, the cleanser  gently cleans all skin types and the SPF lotion is a household favorite since both my husband and I both use it. The couple that hydrates together stays together – isn't that the saying? (It's not but just go with it.) The Ultra Facial line is available at Nordstrom.
Gentle Exfoliator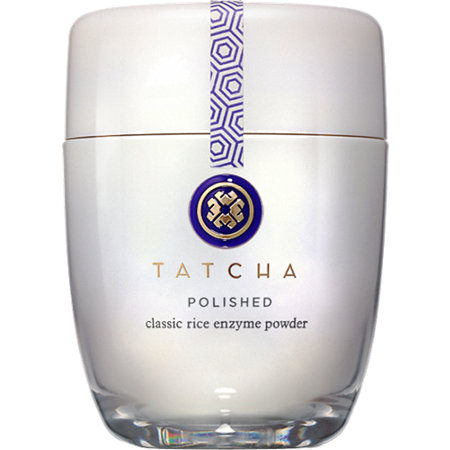 Unfortunately no matter how well I hydrate,  pesky dry patches still occasionally rear their ugly heads during fall/winter. But since my skin is often a bit more sensitive during this time, I like to add in a gentle enzyme powder exfoliant like the Tatcha Classic Rice Enzyme Powder. It helps to work both manually with the powder and chemically with enzymes giving the skin an exfoliation that won't irritate the skin. Tatcha's Classic Rice Enzyme Powder (also try the Deep and Gentle) is available at Tatcha.com for $65.
Nourishing Body Cream

I know most of this post has been focused on skincare for the face, but where I suffer the worst discomfort in the winter is on my body. My skin gets itchy, scaly, dry and uncomfortable which makes getting dressed a nightmare. Unfortunately many of my standard body creams just don't cut it. I recently discovered a product that will save my winter skin. Kate Somerville's Eczema Therapy Cream is designed for those who suffer from eczema but I have found it to be superb at helping to relieve my skin of irritation and dryness. It's fragrance free, designed for sensitive skin and formulated with colloidal oatmeal, which helps to protect the skin. Available at Sephora for $48.00.
What products do you add into your skincare routine to help transition it to winter?
For more sass and beauty updates follow Maree, @alittlebitetc on Twitter, Instagram or Like me on Facebook.