What makes a great eyeliner? For me, in addition to good color payoff and ease of application, the truest test of any eyeliner is its ability to stand up to watering eyes during the bane of my beauty existence — allergy season. Every year my allergies get a little worse making it virtually impossible for me to wear eye makeup. So far this year, the IT Cosmetics Liner Love is my favorite liner because it lives up to my definition of great liner.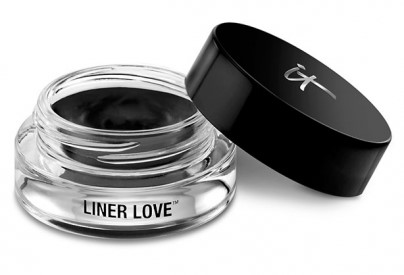 IT Cosmetics Liner Love Waterproof Anti Aging Creme Gel Liner is an innovative formula that wears  for up to 12 hours.  It contains hydrolyzed silk, shea butter, green tea extract and jojoba that nourish skin while providing a smooth, even application.  This amazing gel liner is available in 6 shades that can all be found here. The liner is very pigmented and can be applied in fine lines (as seen in my picture below) to fuller, more dramatic lines with any firm angled brush or IT Cosmetics Tightliner 10-in-1 Dual Ended Brush.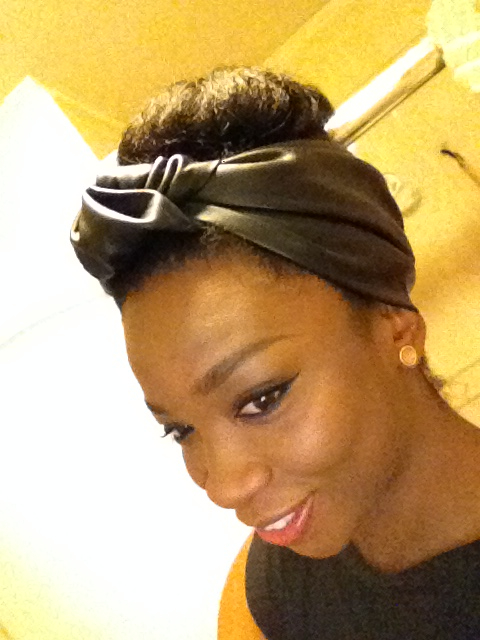 In addition to giving me a great line for my lash line and beyond,  the espresso shade is perfect for my brows.  The fact that it is waterproof makes it a great filler for my sparse brows. Liner Love also stand up well to heat, humidity and oily skin and has been my go-to brow filler since the first day I used it. If you are a brunette wearing a dark brow I highly recommend that you try Liner Love on your brows.
If you are looking for great liner that will stand up to watery allergy eyes, humidity and water, look no further…IT Cosmetics Liner Love is a great place to start.  IT Cosmetics Liner Love Waterproof Anti Aging Creme Gel Liner retails for $24 and is available at Ulta, IT Cosmetics.com and QVC.
—