Ahh, seasonal routines. I actually love all of the little seasonal shifts that I make in my beauty routine. It's sort of like a quarterly New Year — four annual opportunities to start fresh and reboot everything. With the start of Spring, I typically make several changes to my beauty routine. For my skin, I cycle off all of the super active ingredients (like retinol, glycolic, alpha hydroxy acids) I've used all winter. I know my skin well enough to know that I need to switch to calming products for Spring/ warm weather.
Similarly with my hair, Spring is the time to be a bit more relaxed and not rely on heat styling as much. Yep, it's time to embrace my natural curl and flaunt my God-given coils.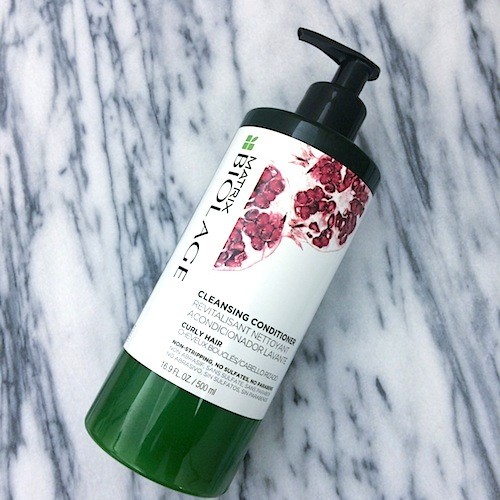 In preparation for Spring, I've recently transitioned to Biolage CLEANSING CONDITIONER, a low lathering all-in-one cleansing product and conditioner. The 5-minute treatment (which is all the time I have with a 20-month old demanding my undivided attention) cleanses my coarse, coily curls without stripping my hair of natural oils…or leaving a weighed down feeling on my hair.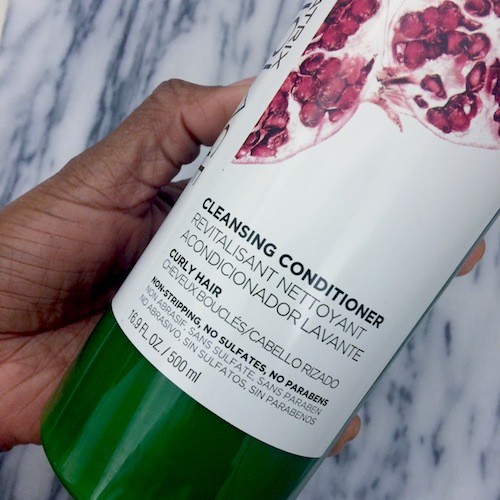 If you're new to cleansing conditioners, I highly recommend that you get involved. The formula is suited for most hair types… there's a Cleansing Conditioner formula for every hair type: fine, medium, coarse and curly. What I like most about Biolage Cleansing Conditioner is that I'm able to match the formula to my hair type and texture. Prior to trying Biolage, I've certainly tried other cleansing conditioners in the past, and I must say — having four different formulas to choose from is a major point of difference that impacts your end result.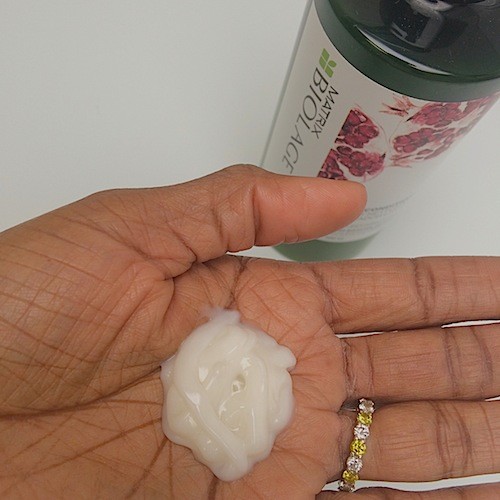 If you're new to cleansing your hair with this type of product, there's a small learning curve…but after one wash session, you'll be a pro. Here's how I use Biolage Cleansing Conditioner for Curly Hair: I wet my hair from root to tip. Apply Biolage Cleansing Conditioner from scalp, to hair root, to hair tips. I use between 6 to 8 pumps.  I massage gently and give it about five minutes for the conditioning agents to nourish my hair.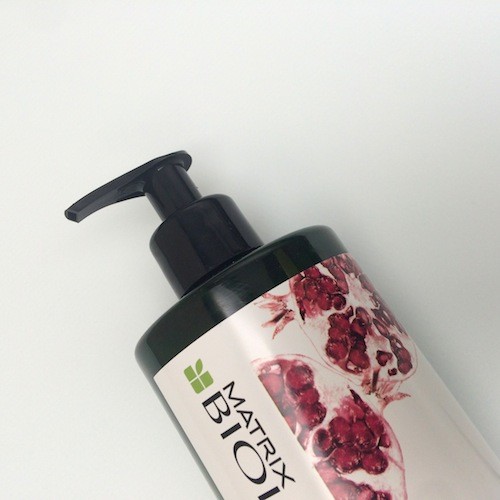 After five minutes, I rinse. It's at this stage that the cleansing conditioner transforms into a soap-free cleanser. As I rinse, dirt and build up goes down the drain. With my first use, a few changes in my hair were immediately apparent:
– My curls were springy-er. The formula definitely awakens my tightly wound curls and coils.  I rarely wash and go, but Biolage Cleansing Conditioner makes my curls feel that FIERCE!
– My hair feels more manageable. I'm able to finger comb and detangle without drenching my hair with a separate detangling product.
– My hair feels deeply nourished and hydrated …as if I've done a deep conditioning treatment. But really, I've only invested 5 minutes — amazing!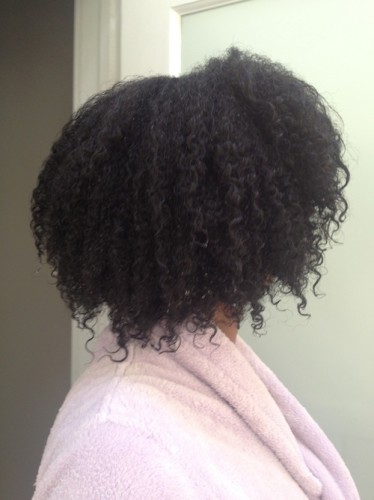 I've been a fan of cleansing conditioners for quite a few years now…so trying Biolage Cleansing Conditioner was not a hard sell for me. But what intrigues me the most is being able to pair a cleansing conditioner formula with my specific hair type. That's a first for me!
So, is Biolage Cleansing Conditioner for you? Well, if you have fine, medium, coarse or curly hair — there's definitely a formula for you! If your current hair wash routine leaves your hair dry and brittle, perhaps it's time to make the switch to a product that's a lot more gentle and hydrates as it cleans (seriously, who needs the extra steps?)
I'm hooked! I love the ease and I certainly love the results. After months of blow outs and lots of heat styling, it's nice to go slightly low maintenance for Spring with a product that gets the job done and also makes my natural curls feel incredible.
LEARN MORE HERE: https://www.youtube.com/matrix