Choosing a fragrance for someone else can be a daunting task. However, if you pay attention to how someone behaves, chances are you will have some indication of what fragrances they may choose for themselves.  Short of that you can always ask, but where is the fun in that?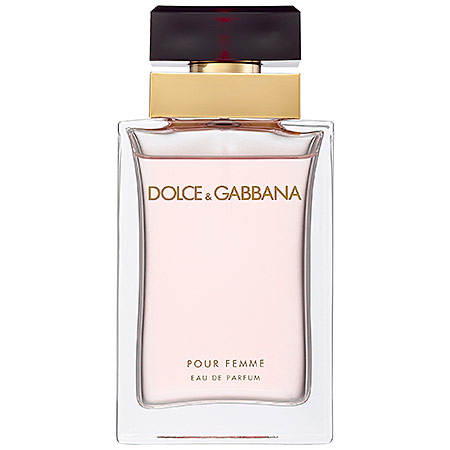 Dolce&Gabbana Pour Femme is an update to the 1999 version of the same name.  It contains notes of: neroli, raspberry, mandarin, jasmine, orange blossom, vanilla, heliotrope and sandalwood. The sent is sensual and a little sweet. The scent is very easy to wear and will likely get the wearer many compliments. I think this might me good for that woman who shops Ann Taylor for her day job but moonlights as a bartender (Yeah, it could happen )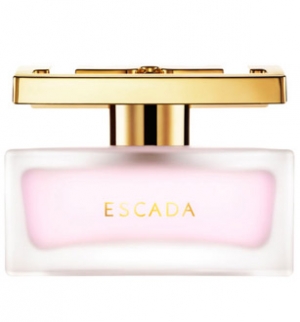 Especially Escada – Delicate Notes is inspired by the original rose based fragrance, Especially Escada.  The fragrance is based on the light notes of the rose and balanced with of ylang ylang. This fragrance exudes femininity and is great for daytime wear. I think this fragrance is good for a young lady who acts mature beyond her years. She may or may not own a sweater set. $60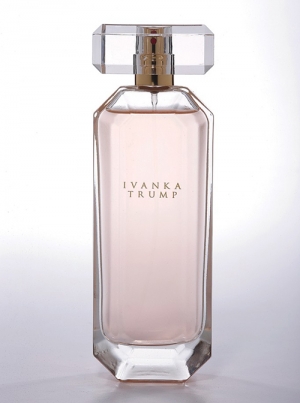 The IVANKA TRUMP fragrance is floral with hints of sweet spiciness.  It includes notes of bergamot, apple, pink peppercorn, jasmine, rose, peach blossom, golden amber, vanilla, patchouli and cedarwood. It wears really well with a dry down on the spicy side. This fragrance is perfect for the young sophisticate.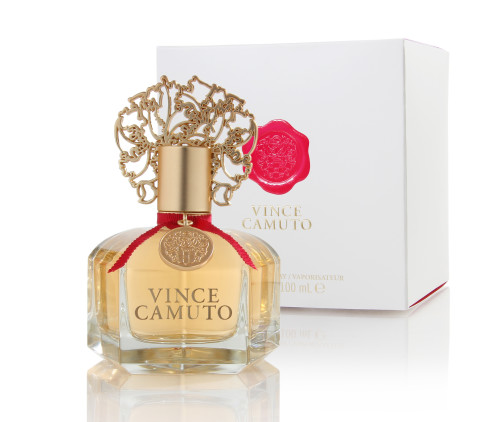 I was drawn to this fragrance by  its unusual notes, rum absolute blends and osmanthus, a rare chinese flower. Other notes include night blooming jasmine, leather, Bulgarian rose, patchouli, amber and vanilla.  The end result is smooth, gentle and sophisticated perfume that wears well day or night. Vince Camuto is perfect for that woman who is effortlessly chic. $60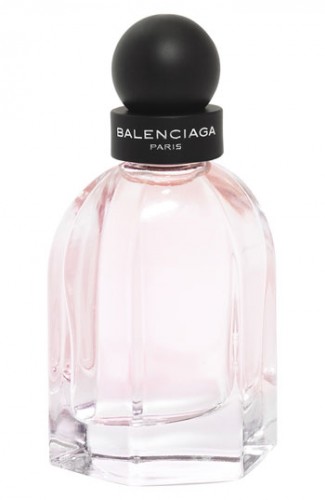 Balenciaga L'Eau Rose is an effervescent harmonious combination of green pear, blackberry, spicy notes, violet, rose, jasmin sambac, aromatic notes, cedar and cypress essence, musk, patchouli and iris. It start out soft and tender but it dries down to something a bit sexier and more sophisticated. Perfect for that woman who wears muted colors but may have a wonderfully outlandish statement handbag that she is only seen with on the weekends. $115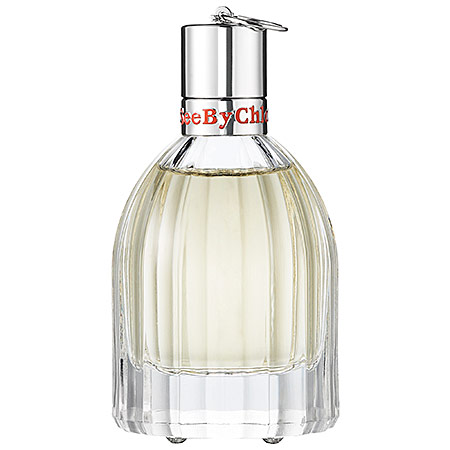 "Draped in the natural elegance of her well known sister, the See by Chloe girl is instinctively playful, immersed in the moment. The addictive floral scent comes in a playful, multifaceted bottle, where the glass pleats and is adorned with three adorable feet." Notes include: Bergamot, Apple, Jasmine, Ylang, Vanilla, Sandalwood.  This might be perfect for someone who pretends to be serious but who is really a lot a fun. $78.00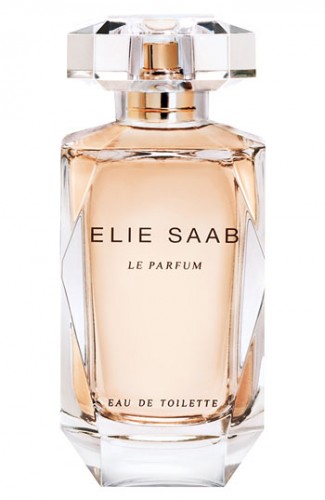 Ellie Saab has notes of orange and mandarin blossom, gardenia, rose, honey and vetiver.  This scent is light enough for day time wear but as it develops it becomes more suited to the night.  This scent is a bit more mature  but its is also sophisticated and elegant. This perfume is also available with a refillable atomizer, perfect for ladies on the go.   This might be a great gift for mom or to butter-up the mother-in-law.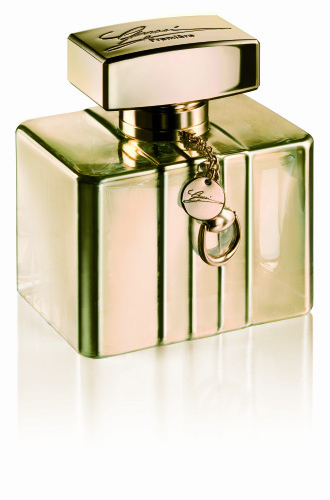 Gucci Première exudes sophistication.  Première opens with citrus notes that flash away leaving a sensual flowery musk that is anchored by base of Leather and Wood. The finish is complex and seductive and the fragrance lasts up to 7 hours. According to Frida Giannini, Creative Director at Gucci, "Gucci Première is womanly, intriguing and as seductive as the perfect couture gown."  Perfect for sophisticated ladies who never miss an opportunity to brunch.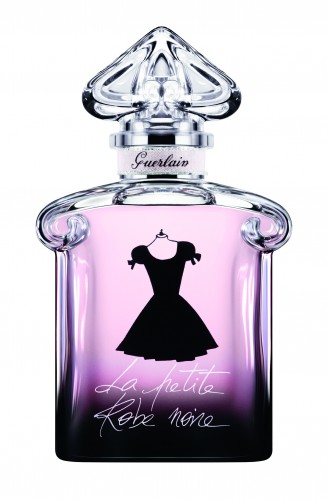 The Little Black Dress or LBD can be dressed up or down and there is seldom an occasion where the LBD is inappropriate. With top notes of Bergamot and Black Cherry the fragrance starts with a hint of sweet citrus but is soon balanced with Black Rose and Almond.  La Petite Robe Noire is rounded out  with smoked tea, and the spicy woodiness of Pachouli, Tonka Bean and Licorice.  It wears exceptionally well, day or night. Perfect for that girl who can take a little black dress from Forever 21 and make it look like a thousand bucks.
It's Madonna, so it has to be provacative and a little sexy.  It "reveals Madonna's sensual inner qualities. Keeping the same silhouette as the original, it has been stripped naked to expose a beautiful amber colored juice, inspired by her favorite rose champagne."  Notes include: Honeysuckle, Peach Blossom, Neroli, Vanilla Orchid, Cocoa Flower, Lily of the Valley, Texas Cedarwood, Oud Wood Accord and Australian Sandalwood. Perfect for that girl who dances in the mirror but is rarely seen  at the club. $68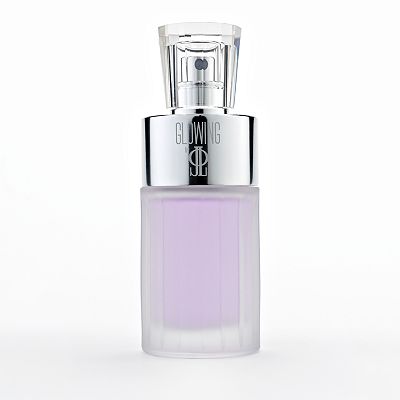 Forever Glowing by JLo is a  soft, warm sensual floral  scent with a bit of sparkle. It has notes of saffron, white pepper, white honey, Neroli, Jasmine, Suede, Toffee, Vanilla and  Patchouli. "The bottle is cylindrical in shape with frosted glass and  lavender juice. When the atomizer is pressed, the 50 ml bottle illuminates."  This scent is perfect for any  young diva. $39.00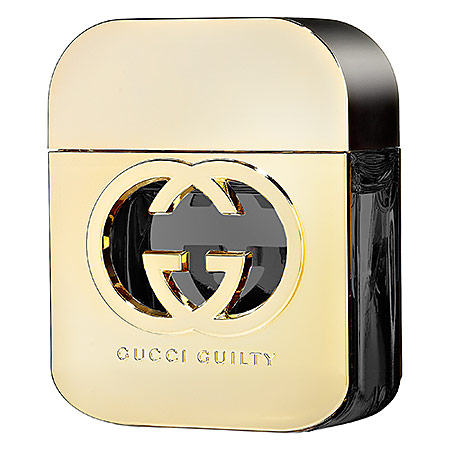 "The Gucci Guilty woman will always demand more. Here is a heroine with the courage to follow her instincts."   — Frida Giannini
In a lot of ways I have saved the best for last.  If you like Gucci Guilty, then you will love this.  Gucci Guilty intense is a more concentrated version of the original.  "The scent seizes attention with a flamboyant opening born of the natural rush that is mandarin – imbued with a modish transparency – shimmering alongside an audacious fist of pink pepper." Other notes include lilac,  violet, heliotropine, patchouli  and amber.  "There is consummate craftsmanship in the bottle's marriage of high- tech and high style […] Frida Gianinni notes: "I wanted Gucci Guilty Intense to feel like a contemporary objet d'art – to be as striking to look at as it is intriguing to wear." Once you hold the Gucci Guilty Intense bottle in your hand, you will realize its value long before you even get a whiff of the sensually intoxicating perfume. This is the scent for the sophisticated woman on the go, she is organized, interesting and always finds a way to get things done. $102.