I love fragrance and I also have love for fashion and style.  Spring is often a time when I do a bit of closet cleaning to make way for new pieces. It is often around this time that I start looking for light, floral fragrances to replace the heavier, woody  and spicy fragrances of winter.  Smelling good and looking good can be expensive and I need to find Spring Ready Fragrance and Fashion on a Budget. So, when Designer Imposters sent me $100 gift card to put together spring fashion and fragrance essentials, I was up for the challenge. Designer Imposters makes replicas of popular designer fragrances and sells them for a fraction of the cost of the original.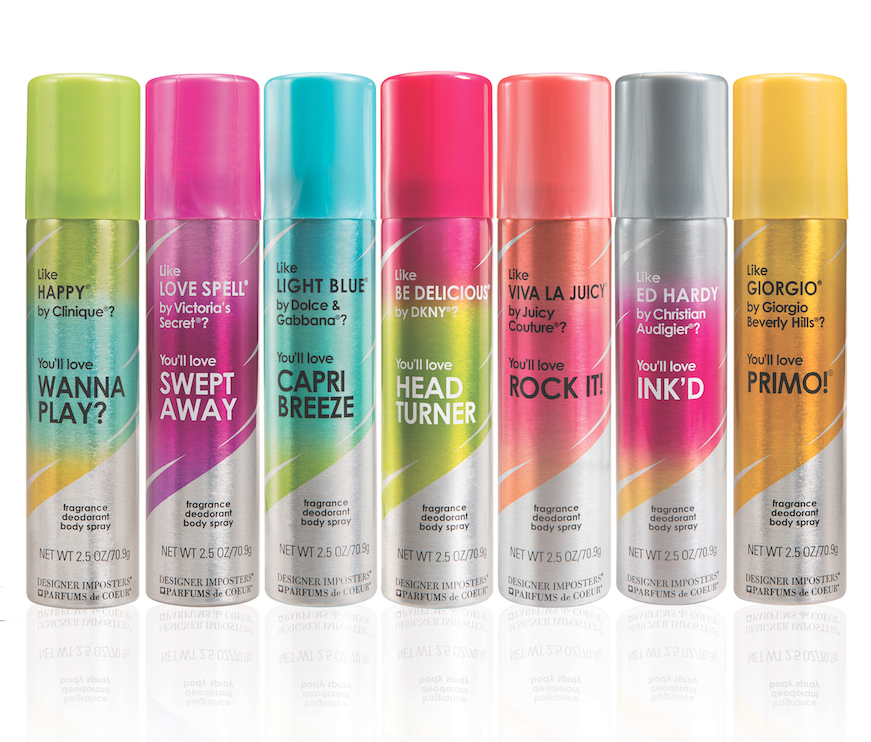 I selected the Designer Imposters Wanna Play, which is a version of Clinique Happy.  It smells exactly the same as the original and cost only $3.99.  The perfume is in aerosol form so it doesn't wear as long as the original.  However, to extend the wear I sprayed it on my body immediately after showering and drying myself and added another layer after moisturizing.
Anyway, since my fragrance cost only $3.99, I had the lion's share of my budget to shop for clothes. I'm generally a budget shopper so getting multiple items for just under a $100 was pretty easy. Here's what I bought… [I apologize in advance for the dining room pictures :)]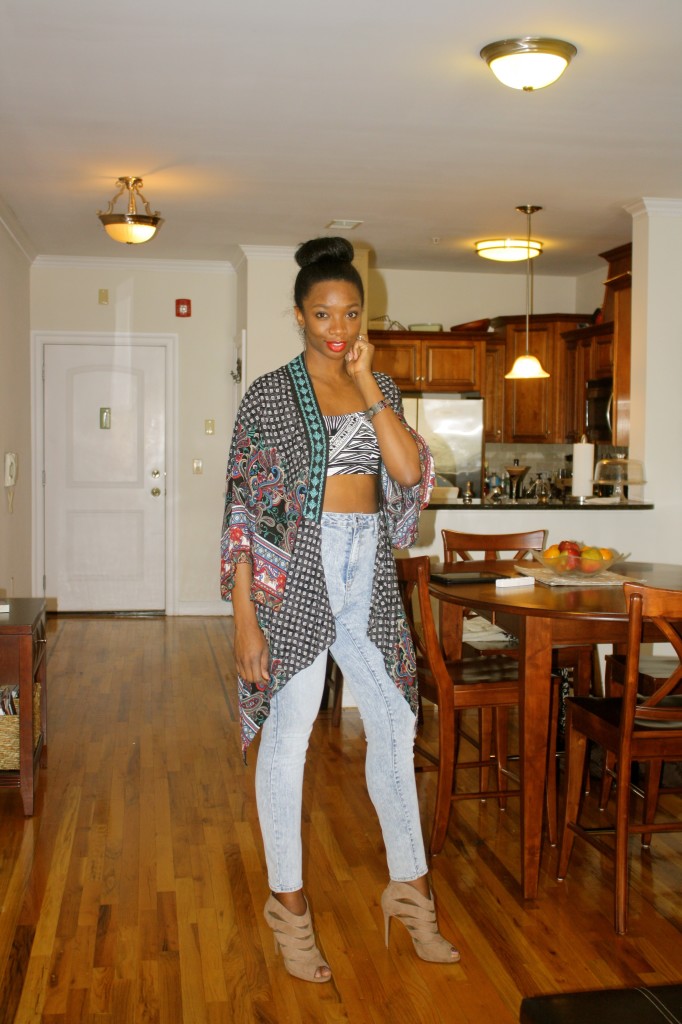 High Waisted Skinnies Jeans , versatile, comfortable and flattering on curves…of which I have many. $16.80 (Similar here and here)
Neutral Peep Toe Booties perfect for this transitioning weather. Wear with jeans, dresses and shorts and since it is a neutral tone it can be worn with just about any color or print. $39.99 (Similar here)
Mixed Print Light-Weight Asymmetrical Kimono can be worn over jeans, dresses, shorts and even bathing suits. $19.99 (Similar here and here)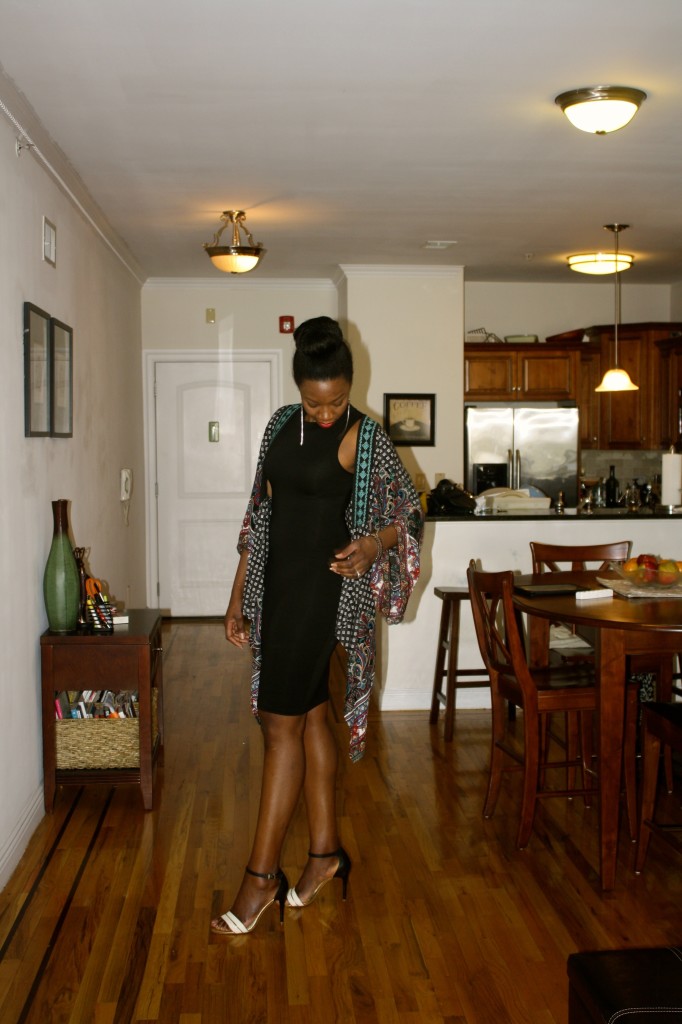 Basic Black Dress is a must no matter the season.  I selected a midi dress because I am still waiting for my summer knees to come in. $19.99 (Similar here)
If you are good at math you probably calculated that my fashion purchases totalled $96.77! This left me with enough to get a coffee at my local coffee shop. So, here's the bottom line…if you are on a tight budget and want to look and smell great, consider one of the Designer Imposters fragrances, they smell exactly like the original and cost very little.  Click here to see all the Designer Imposters Fragrances.
Would you try Designer Imposters fragrances AND what do you think of my fashion choices?
Disclosure: Designer Imposters sent me $100 gift card and the Designer Imposters fragrance.  No other compensation was received for this post. All opinions are my own.
—
Find  @ChristeneCarr, on Twitter, Instagram, Tumblr, Pinterest, Facebook and her blog.