If you are anything like me then you're probably waiting until the last possible moment to make your September 6th Fashion's Night Out (#FNO) plans. Even if you are waiting until the last minute to wade through the hundreds of options available, it is always a good idea to have some idea of what's happening, so even at the last minute you can be strategic. With this in mind I'll post items here as I get them — stay tuned!
L'Occitane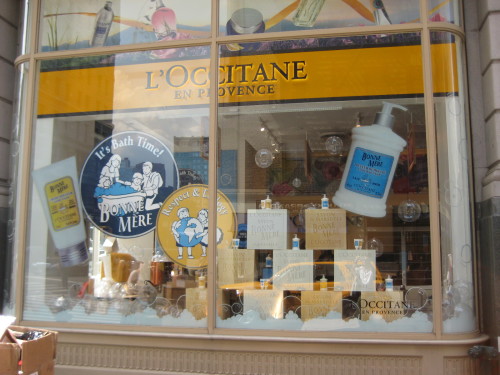 French inspired decadent cocktails and delicious ice cream flavors inspired by the finest Provençal ingredients? Why, yes please! Shop the L'Occitane flagship boutique in New York's Flatiron District and be treated to custom cocktails created by trendy Chelsea speakeasy Bathtub Gin. The drinks will be infused with luxurious Provençal ingredients, such as lavender, orange blossom and jasmine, designed to transport the crème de la crème of New York City's fashion elite to Provence, the birthplace of L'Occitane.
Outside of the L'Occitane flagship boutique, the legendary Van Leeuwen Artisan Ice Cream Truck will further enhance shoppers' sensorial experience, offering complimentary ice cream scoops of flavors that evoke the iconic lavender fields and fruit trees of the south of France. Throughout the night, consumers will be pampered with hand massages and receive exclusive special offers on L'Occitane's lush products. Customers will also receive a complimentary L'Occitane Maptote filled with L'Occitane favorites like Bonne Mere Soaps, Almond Shower Gel and Verbena Cooling Hand Cream Gel with any $65 purchase.
What: L'Occitane Celebrates Fashion's Night Out
When: Thursday, September 6th, 2012, 6 pm – 11 pm
Where: L'Occitane Flagship Store, 170 5th Avenue, New York, NY 10011, 212-206-8860
MAKE UP FOR EVER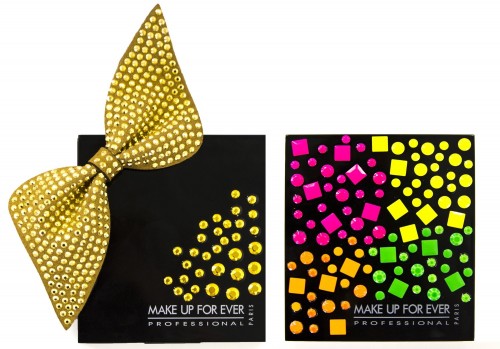 Visit MUFE boutique to design a custom eye shadow palette and fill it with four of your favorite shades from their over 125 shades. This MAKE UP FOR EVER Limited Edition custom FNO Palette is yours for only $59.00. Also, with the purchase of any product you'll receive a complimentary Star Powder & Aqua Eyes tin filled with two mini liners and two mini loose shimmer powders in must-have shades for fall. Macaroons and champagne will be served all evening.
SOHO, NY 555 Broadway New York, NY 10012 Tel: (212) 431-4510
DALLAS 8687 North Central Expressway Dallas, TX 75225 Tel: (214) 361-2466
COSTA MESA, CA (SOUTH COAST PLZ) 3333 Bristol Street, 2nd Floor Costa Mesa, CA 92626 Tel: (714) 641-7061
NEW YORK CITY 8 East 12th Street New York, NY 10003 Tel: (212) 941-9337
LOS ANGELES 132 South Robertson Blvd. Los Angeles, CA 90048 Tel: (310) 289-1758
LAS VEGAS, NV (THE VENETIAN) 3377 Las Vegas Boulevard Las Vegas, NV 89109 Tel: (702) 735-0196
Ivana Helsinki and LaLicious.
;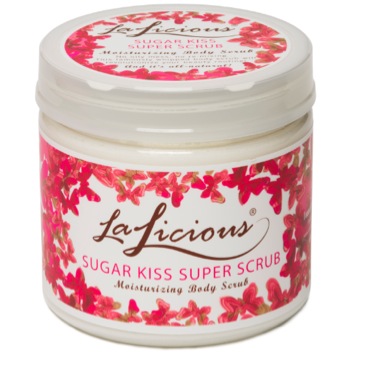 A whole night of shopping, snacking and cocktailing can be hellish — especially the hands toting all those bags. Finnish designer Ivana Helsinki invites all tired hands into her Soho Flagship for complimentary hand massage, courtesy of natural bath and body line, LaLicious. Complimentary refreshments will be provided courtesy of Coco Café.
WHERE: Ivana Helsinki Soho Flagship, 251 Elizabeth Street, NYC
WHEN: Thursday September 6, 2012, 6:00 PM – 9:00 PM
WHAT YOU'LL FIND: Refuge from FNO mayhem in a cool Soho boutique just steps from crowded Broadway. LaLicious spa therapists will be performing luxurious hand massages with the Sugar Kiss Body Butter in two on-site spa stations.
WHAT YOU'LL DIE TO BUY: Take home the entire experience with the Limited Edition LaLicious Sugar Kiss Super Scrub, with packaging designed by Ivana Helsinki. Or, go all out and get the Ivana Helsinki Dolly dress in the covetable signature Tapiola print from her Fall 2012 Collection.
WHAT FREEBIES YOU'LL SCORE: The first 50 shoppers to purchase full price Ivana Helskini and Seychelles merchandise on Fashion's Night Out (including the LaLicious Limited Edition Sugar Kiss Super Scrub) will receive a free LaLicious Sugar Kiss Body Butter, an $25 value. Seychelles, the in-store shoe boutique at Ivana Helsinki, will also be giving out a surprise gift to ALL shoppers. Complimentary refreshments, courtesy of Coco Café.
TIGI
TIGI, the leader in fashion haircare, will be participating in fashion's Night out for the first time and on this maiden voyage they'll be be partnering with the following designers:
SAINTCHiC – With their eco-chic and luxe women's wear and accessories lines, SAINTCHiC gives back to the Earth by creating sustainable looks

Stone Savant Jewelry – This budding brand plays host to the combination of delicate yet bold stones with a perfectly crafted cadence of hues, weight and luxury

Cousin & Co. Inc. – This line of contemporary handbags complement the lives of today's well-rounder stylish woman, who insists on having both fashion and functionality at a great price
Guests who visit TIGI Fashion's Night Out: Beauty Meets Fashion will enjoy:
Discounted TIGI hair care products and tools

Local designer showcases with exclusive offers and pricing

Live music by DJ Gordon Voidwell

Complimentary cocktails and hors d'oeuvres

Meet and greet with TIGI Talent, including TIGI Global Creative director

Nick Irwin.
WHEN: Thursday, September 6th, 6pm to 11pm
WHERE: TIGI Advanced Hair Academy, SoHo, 466 Broome St, 2nd Floor (between Greene and Mercer)

RSVP: TIGIFNO@tigihaircare.com
Mally Beauty
Mally takes FNO digital!  Beginning September 6th, stop by www.mallybeauty.com to receive 20% off a different product each day, for five days and feel like a fashionista no matter what city you live in
WHO: Celebrity Makeup Artist, Mally Roncal
WHERE: www.mallybeauty.com
WHEN: September 6th – September 11th
WHAT: Receive 20% off a different product each day, for five days, on www.mallybeauty.com
OCC Cosmetics
Get a sneak peek before the rest of the world of Obsessive Compulsive Cosmetics F/W 2012 Collection.  The new collection of Lip Tars will be available on September 17 in select Sephora stores, but on Fashion's Night Out you can be among  the first to preview it exclusively at OCC's Flagship Store in Lower East Side.   Enjoy vegan hors d'oeuvres, sip on cocktails, and mingle with other beauty fashionistas.
WHERE:  Obsessive Compulsive Cosmetics, 174 Ludlow Street, New York, NY 10002
WHEN:  Fashion's Night Out, September 6, 2012 from 6pm to 9pm
NARS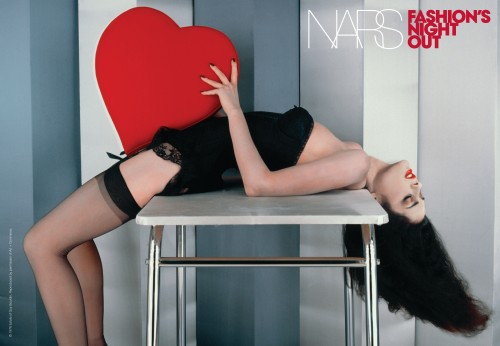 NARS has added two new products to its 413 BLKR line-up, a Velvet Matte Lip Pencil and Duo Eyeshadow.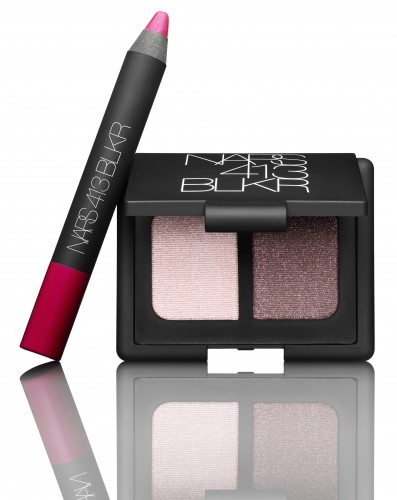 Both will be available beginning September 6, 2012 at the NARS 413 Bleecker Flagship Boutique in NYC, on narscosmetics.com, and at the following FNO retailers: Saks Fifth Avenue, Henri Bendel, Barneys New York, Lord & Taylor, and Bloomingdale's.
DUO EYESHADOW:
Shimmering amethyst, black with red pearl ($34)
VELVET MATTE LIP PENCIL:
Peachy pink with golden shimmer ($24)
NARS International Stylist Lena Koro will be on hand creating fashion-forward looks at the 413 Bleecker Flagship Boutique from 6-9pm. Visitors to the boutique will receive a complimentary 413 BLKR tote bag and deluxe sample bundle including a new Lover Mini Velvet Matte Lip Pencil and Mini Super Orgasm Blush (one per customer, while supplies last)
Visit FNO's official website for more details and to see what is happening in your city.