I feel like every season is my favorite – and I get irrationally excited about the upcoming beauty launches as if it were the first time, every time.  But the truth is – I find fall to hold the  most thrill because with the cooler weather you can wear more makeup!  Heat and humidity is not a friend of mine nor my makeup – so when that crisp, chilly air comes, I run for a smokier eye, a bolder lip or fuller coverage foundation.  And here at ThisThatBeauty, we are the queens of wanting to know, NEEDING to know what new products are on the horizon and then pick our favorites immediately.  Here is a look at what is catching our eye this fall:
Maree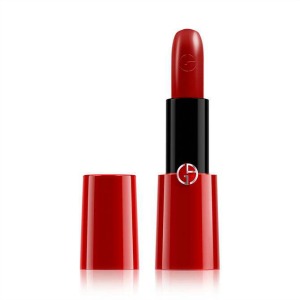 Armani Rouge Ecstasy Lipsticks
We have BB, CC (and even DD) creams for the face, but Armani pushed the envelope even farther with its new Rouge Ecstasy Lipstick line designed to be the first CC lipstick.  A product that provides "color and care" for the lips, giving the softness and comfort of a lip balm with the color payoff and coverage of a lipstick.  And I can say first hand, having used them and fallen in love with them these past few weeks, these lipsticks are a fall launch worth being 'ecstatic' over (har, har, har).  The texture is hydrating and creamy, and then dries down to a natural matte lip stain with intense staying power.  One of my favorite colors from the line is the classic red in shade 400, which you can see here.  Available at giorgioarmanibeauty-usa.com for $34.00.
Koh Gen Do Aqua Foundation
Ok, so I know you may be thinking "Maree – this is not a NEW product.  We have been loving on this  Aqua Foundation for YEARS."  And yes, my wise beauty babes, you would be correct, but what you may not have known is that Koh Gen Do just reformulated this cult classic and it might as well be a whole new product – and one that I was waiting for with bated breath I tell ya.  I already find the old formula worthy of holy grail status, but when I began to hear rumblings of a reformulation and relaunch, I could barely contain my excitement – and it was worth the wait.  Designed with even more high performance ingredients to give it a longer wear while still enabling it to control sweat and oil, the end result is utterly flawless skin that lasts forever!  I recently received a sample of it and have been wearing it non stop – and will continue to do so all season long.  And probably next season, and the season after that…..you get my drift.  Available now at kohgendocosmetics.com for $62.00.
Christene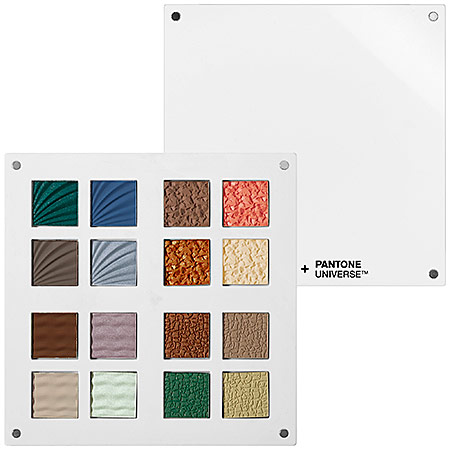 SEPHORA+PANTONE UNIVERSE Elemental Energy Eye Shadow Palette
Fall is my absolute favorite time of the year. Muffin tops are securely tucked away under layers, cellulite is discretely hidden by opaque tights and I can go crazy with my eye makeup.  By crazy I mean use more than two colors at at once. SEPHORA+PANTONE UNIVERSE Elemental Energy Eye Shadow Palette gives me just the right amount of options to make it perfect for fall. It could honestly be the one palette I use all year 'round. It has matte and shimmer shadows with great pigment and the colors look amazing on my skin. This palette can easily be transition into spring and beyond. Available at Sephora $38
JINsoon for Tibi and Estée Lauder Pure Color Nail Lacquer – The Metallics Collection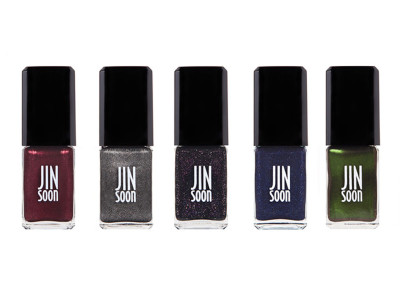 Over the last several years I don't think I have gone a full three days with bare nails. Some people have yoga and meditation to help them relax, I paint my nails. JINsoon for Tibi is one of my favorite launches all year.  The nail polish colors are rich and pigmented and the matte top coat, 'matte maker', is simply everything. See my review here.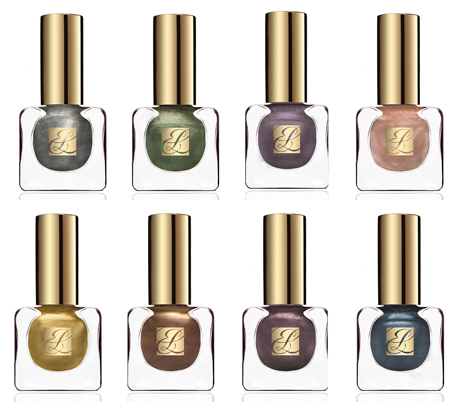 Estée Lauder Pure Color Metallics Collection allows you to rock one of the season's hottest nail trends in a variety of colors.  These metallic polishes don't have a high gloss finish, instead they appear almost semi matte. I have found that adding a super gloss top coat really gets the colors to pop. They are also great for layering over other high gloss polishes to create quick and easy nail art.
Felicia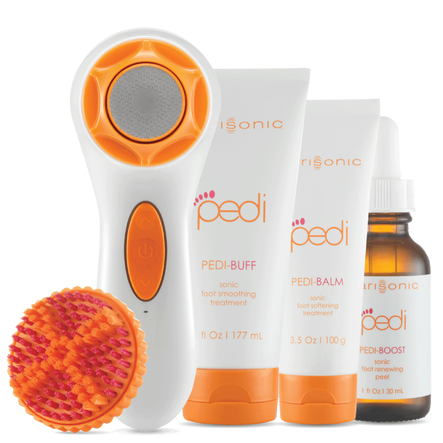 Clarisonic Pedi Foot Transformation System
Leave it to me to bring the conversation to skincare [I mean, let the record show, ThisThatBeauty's most popular blog post ever is about skincare/ hyperpigmentation]. IDC IDC IDC…skin will always be in. Season after season, we want impeccable skin. We want it to glow in the summer and be bright & luminous in the winter. And great skin is not limited to what we see above the neck…particularly as we age, we pay more attention to the markers of youthful skin. I, for one, have become way more critical of the skin on my neck, hands and feet — yes, feet!  Which brings me to Clarisonic Pedi Foot Transformation System.
Come to momma! No, seriously…literally — this is just what this new momma needs. The Pedi Smoothing Disc is made of textured stainless steel and is designed to slough away hardened, dry, rough skin. The Pedi Wet/Dry Brush Head, with a combination of short rigid and long flexible filaments, work to exfoliate and buff overworked feet. To further enhance the at-home pedi experience, Clarisonic Pedi Foot Transformation System contains Pedi-Buff Sonic Foot Smoothing Treatment (an exfoliating treatment), Pedi-Balm Sonic Foot Softening Treatment (a rich hydrating boost) and Pedi-Boost Sonic Foot Renewing Peel Treatment (a deeply exfoliating foot peel). This sonic charged at-home pedicure system is a major must this fall!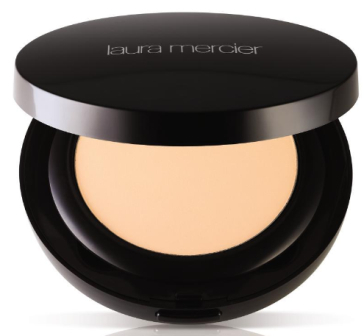 Laura Mercier Smooth Finish Foundation Powder
For fall/ winter, I'm all about luminous, perfectly matte skin…so it is with great excitement that I look forward to the launch of the newest crop of complexion perfectors. Laura Mercier Smooth Finish Foundation Powder is oil free and formulated to last up to 8 hours without showing signs of fading. The creamy, light-as-air texture instantly approves the appearance of imperfections like tiny lines and uneven tone. And let's also applaud all 20 — yes, 20!! —  complexion enhancing shades. Learn more here: http://youtu.be/1RAgNm4PreM
Urban Decay Naked Skin Ultra Definition Pressed Finishing Powder
If a finishing powder is your preference, Urban Decay Naked Skin Ultra Definition Pressed Finishing Powder is for you. Appropriately named "NAKED", the weightless, jet-milled powder is undetectable on skin….attribute this to the magical, optical blurring pigments.
Depending on your coverage needs, Urban Decay Naked Skin Ultra Definition Pressed Finishing Powder can be applied to set your foundation or, as I use it (my shade is DARK), as a lightweight powder to balance skin tone and eliminate shine. Either way, the finish brilliantly matte…and never cakey or ashy.