Nothing marries better  than makeup and fashion, they go hand in hand, often inspired by one another — Little black dress, red lipstick.  Sun dress and sandals – bronzer.  One without the other seems almost incomplete – so I was delighted when I recently attended the launch of the new Elle cosmetics primer and saw all their fall makeup looks paired with accompanying outfits.  Presented by celebrity stylist, Christina Ehrlich, all four looks were an easy blueprint on how to approach one's fall wardrobe for a myriad of occasions.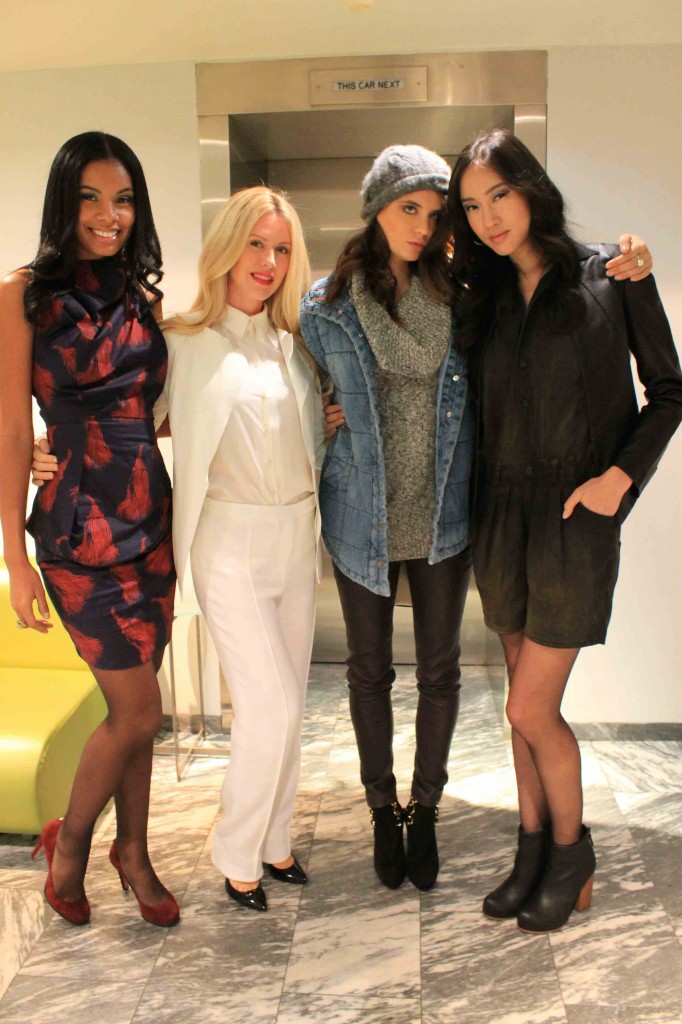 Beginning with the rugged trend of knits and leathers with accompanying earthy makeup tones, this was the quintessential off-duty look.  Next was old world elegance in a printed fitted, sheath dress and a heavy eye look to finish off the glamour.   Season after season the military trend emerges, reinventing itself each time – here with a more paired down approach of a silky shorts jumper and leather jacket juxtaposed with a feminine makeup look of flushed cheeks, pale lips and a subtle grey eye.  The final look a classic winter white persona, playing with the different tonality of whites and paired with clean skin, lots of lashes and red lip for that punch of color.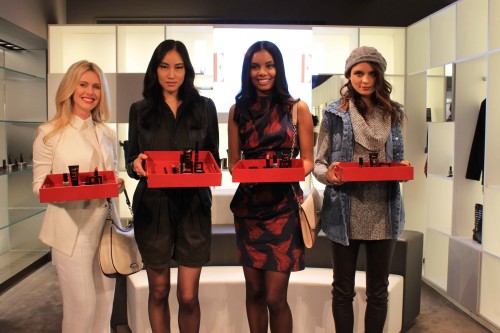 I was most impressed by the approach that Elle cosmetics takes to helping their customers translate the trends with online pictures and face charts.  The best example of this was their holiday eye palette that came with different notecards showing how to achieve multiple looks with the different colors.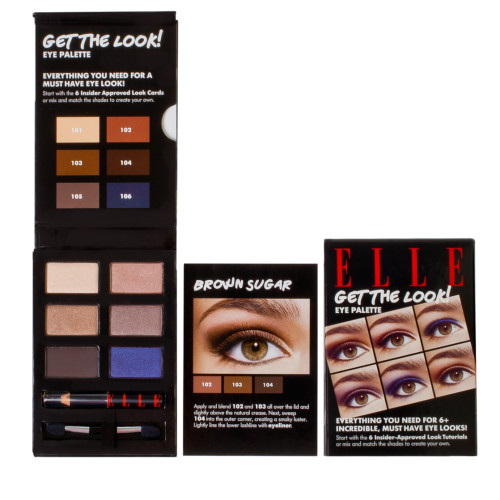 Makeup that is approachable and easy to wear is the mark of a fantastic makeup brand.  To round out their extensive makeup collection is the new primer.  Oil free and formulated with a water and silicon emulsion, this product worked into my makeup routine effortlessly.  With the texture of a lightweight lotion, it provided a second skin effect that I was able to wear with or without makeup.  Their approach to this primer followed the current trend of hybrid cosmetic products, which are bridging the gap between skincare and makeup.  With invisible tone correctors and a blend of optical effects to help blur imperfections, my skin felt soft and had a smooth, flawless look.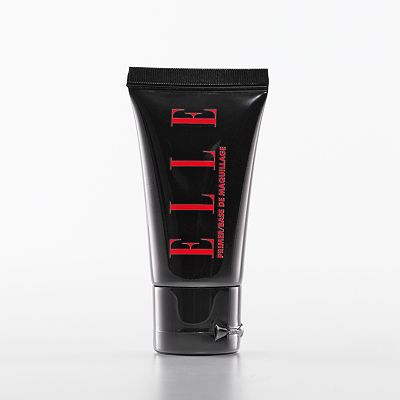 At a $30 price point, this is a great introductory product to begin one's makeup collection.  Available now at Kohl's department stores and Kohl's.com.