I was raised in the South (Virginia Beach) to be exact, and while I don't consider myself a true Southern Belle, I did develop a strong affinity for the big hair often affiliated with anything below the Mason Dixon line. It's quite the challenge to find stylists and salons in Manhattan that keep the dream alive – as everyone is trying to smooth, straighten, and keratin-infuse our strands. So when I strolled into the Elizabeth Arden Salon and Spa on 5th avenue for a Saturday afternoon blow-out, I expected much of the same sleek hair akin to any chic NYC salon, but to my delight what I got was so much bigger, literally. While you remain in suspense of my big hair reveal, a quick mention of the stunning décor must be made. Located 8 floors above the bustling and iconic 5th avenue, the Elizabeth Arden Red Door Salon and Spa is a quiet and chic urban oasis complete with spa rooms, makeup stations and rows and rows of salon chairs for all your hair wants and needs. Here is what awaits you when you exit the elevator: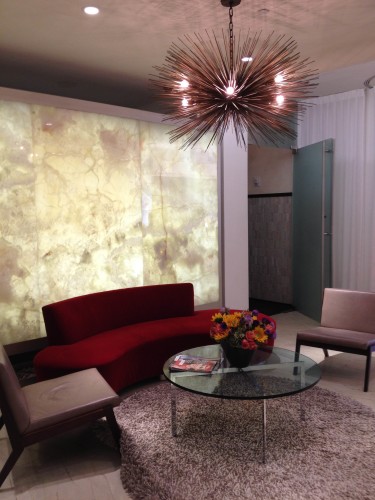 My appointment was with Billy D. Williams (and yes, I did have to use his entire name because it's awesome), and the first question he asked me was, "are we going to give you big, bouncy hair?!" I held back from throwing my arms around his neck and hugging him, in favor of a more refined and subdued "Sure, that sounds great." 15 minutes later, I was coiffed to the hilt and feeling fabulous – and almost dropping a "Ya'll" in the process. What do you think of the final look?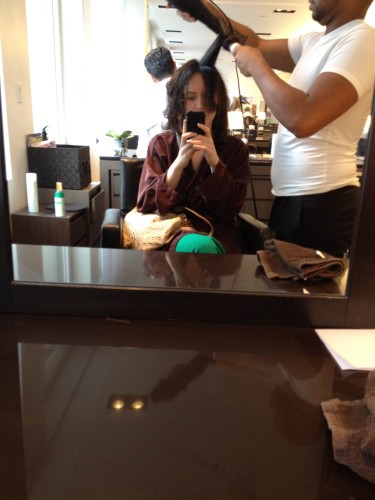 To book your appointment with Billy or at the Elizabeth Arden Red Door Salon, visit their website or call (212)546-0200.