Keeping moisture in my very porous naturally kinky curly hair is no small feat.  While I want my hair moisturized and manageable, I don't want products that will weigh my hair down or irritate my scalp.   Hair that is properly moisturized is less prone to breakage and tangles.  During the most epic winter ever (I exaggerate a bit) these three products were instrumental in adding moisture (and shine) to my dry hair. Hopefully they will do the same for you.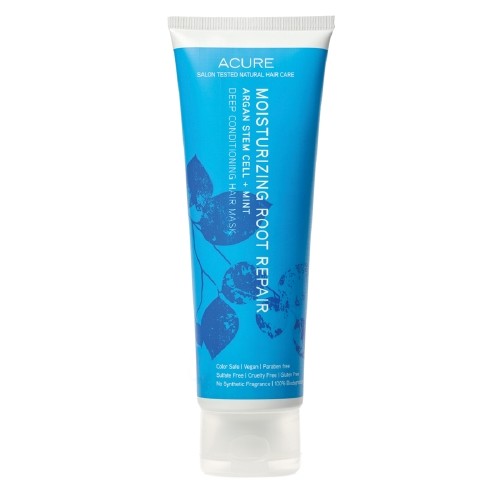 Long name, great results. This conditioner is formulated with a host of organic botanical ingredients including acai berry, blackberry pomegranate, rosemary oil, argan oil and cocoa butter.  It is described as an acidifying treatment that will protect the hair cortex by locking in moisture and color. It uses Argan stem cells to strengthen, nourish and regenerate hair at the root. This conditioner feels great on my hair. While it doesn't have great slip, it conditions my overly dry and coarse hair in minutes, leaving it feeling soft. I was a little skeptical to massage it into my sensitive scalp but I did and there was a slight tingling sensation but no irritation. Acure Moisturizing Root Repair Deep Conditioning Hair Mask, Argan Stem Cell + Mint is available here and retails for $12.99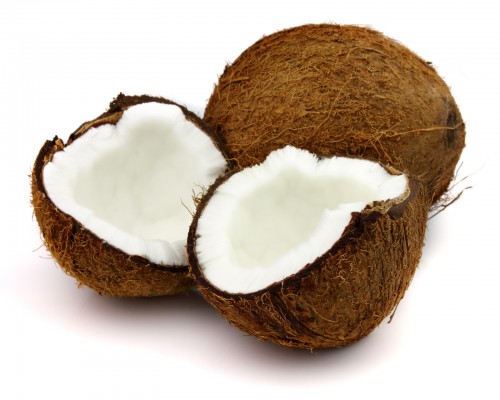 It seems I can't write a hair care story without including Organic Coconut Oil.  For me, it is one of the best conditioners for natural hair but it all comes down to how I apply it.  I apply a dollop to damp hair, work it in from roots to ends then cover with a plastic cap and sit under the dryer for 15-20 minutes. I then wash once with a gentle shampoo and condition as usually would. I follow up with a leave in condition and an oil like Optimum Amla to seal in the moisture.  Read more about coconut oil here and here.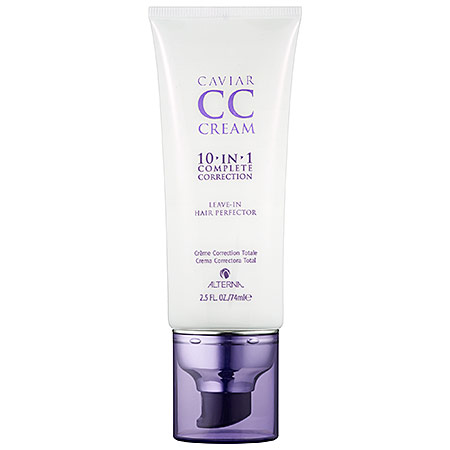 (Long names seem to be a trend) This product is formulated to provide moisture, shine, smoothness, softness, anti-breakage, heat protection, light hold, UV protection, manageability, and strength. Phew, that's a lot! I like it because it provides lightweight moisture and enough protection that I can blow dry and flat iron my hair (up to 400 degrees) without any noticeable heat damage. I can also layer other products over it as needed without any flaking or product build-up.  ALTERNA Caviar CC Cream 10-in-1 Complete Correction Leave-in-Conditioner is available here and retails for $25.
 What  Products Do You Use to Add Moisture to Dry Hair?