Since queen beauty bee, Felicia, is expecting, I have baby on the brain. Yes, you read that correctly. Not exactly a fire in my womb to get my very own baby but just overwhelmed with joy at her growing bundle of joy. My t-shirt will read "always the honorary cool aunt, never a mom" and that is perfectly fine with me. I'm sure Felicia will make a super awesome mom because she is a super awesome person (I was not paid to say this, I swear! Though, you may not be convinced since I used 'super' and 'awesome' in the same sentence, something I never do). Anyhow, since I have baby on the brain it seems now I pay more attention to everything baby. When these photos of Jamie- Lynn Sigler shopping at the Drugstore.com booth at the New York Baby Show landed in my inbox, I had to share!
How adorable is Jamie-Lynn Sigler?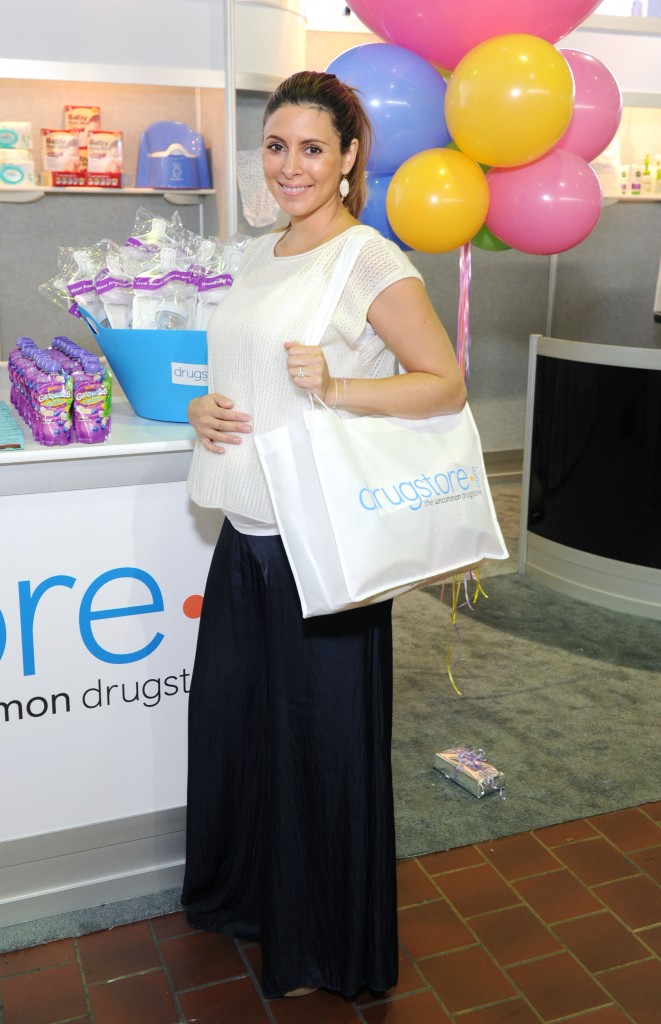 Now look at the Felicia, the most adorable pregnant person, EVER! (Yes, I jacked her selfie from Instagram but can you blame me?)
Ok, Jamie-Lynn and Felicia are equally adorable. (I'm lying here.)
For years I have known that Drugstore.com carries a wide assortment of beauty products but I just learned they have a Baby & Mom section. Considering the Baby & Mom Section is right next to the Beauty tab, how did I miss this? Tunnel vision, that's how. As it turns out Drugstore.com has a wide variety of products and tools for moms and moms-to-be like Jamie-Lynn and my dear, dear friend and beauty blogging phenom, Felicia (Ok, my check might be in the mail for this one). ThisThatBaby shower is fast approaching so I'll be checking for gifts. If you are expecting or if you are a mom, visit the Baby and Mom Section of Drugstore.com to see what great deals can be had.
(Now, scroll back up to look and beautiful pregnant women. You're welcome).