I haven't been this excited about a manicure since, well, last week (don't judge me). I absolutely love how my Nail Rock Foil Manicure turned out. My love and excitement grew even more when I got unsolicited compliments from strangers. Anyhow, now that I have built this up like that time Obama said "you can keep your doctor," let's get to!
Here's What You Need:
Apply two coats of polish to each nail. I used the blue polish from the silver kit.

As soon as you are finished with the application, use tweezers to rip pieces of the foil and gentle place on nails.  

Use bare fingers to gently press foil onto polish. 

If you like the look of just the foil, apply the topcoat and you are done (shown below).

If you want the effect of foil floating in your polish, apply two very light coats of the blue polish over the foil.

Apply top coat to 

boost

 shine and extend polish and you are done!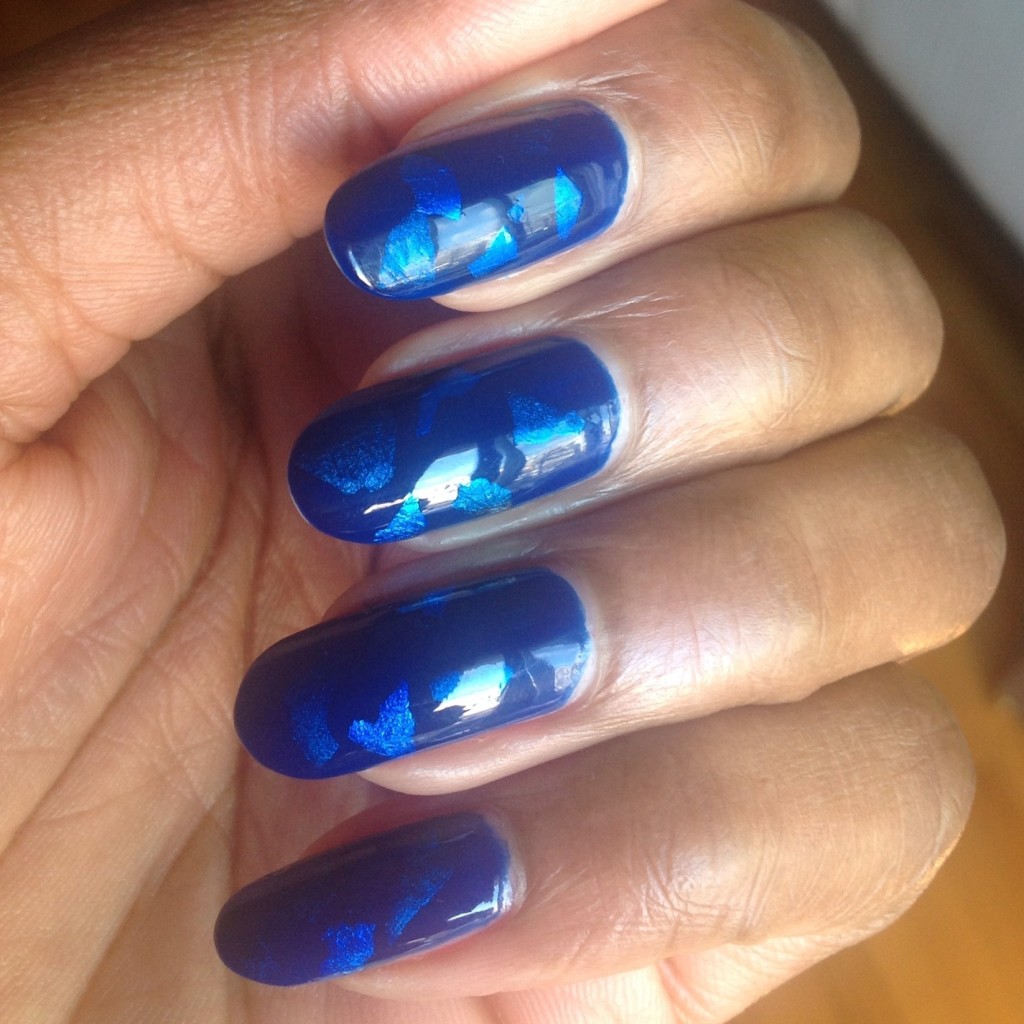 Did I already say how much I love this manicure? This manicure looks complicated but it is super easy to do. It's really shiny and lasted about 7 days.  The Nail Foil is my favorite of all the Nail Rock kits I have tried so far because it is easy to use and also rather unique. If you want to add a little umph to your manicures, I highly recommend the Nail Rock Nail Foil kit.
Nail Rock Foil Manicure kits retail for $8.00. Available at Walmart & Walgreens and online at Urbanoutfitters.com
—