Cleansing balms rival cleansing oils as my favorite way to remove my makeup and cleanse my skin. Balms work well for all skin types and often provide a softer and more nourishing way to remove all the makeup, dirt and grime from the day without stripping the skin or leaving it dry and uncomfortable. There are two that I use regularly in my skincare routine and find do an amazing job both leaving my skin clean and helping it stay clear. I will highlight the differences and similarities between the two and how I use them in my routine.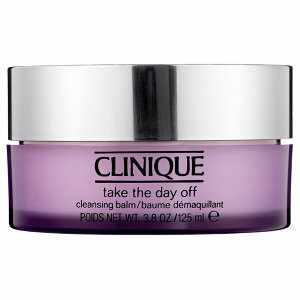 This was one of the first cleansing balms I ever tried and it was instrumental in turning me on to the entire category. The texture is a chunky balm that spreads easily on the skin and removes makeup effortlessly. It suits almost any skin type, even those with oily skin who may fear a balm cleanser. As someone who has oily skin, I have found that balm cleansers not only help keep my skin clear but leave it less oily than other cleansers.
I apply the Clinique TTDO Balm with dry hands to a dry face using upward circular massaging motions to help gently remove makeup and dirt. After massaging it into the skin, I then add water and the balm emulsifies into a milk. A wet washcloth or muslin cloth can be used to remove it, but I find it easy just to rinse it away with my hands and warm water. This balm is great for everyday use and removes every last bit of makeup that I am wearing. A great addition for anyone looking to add a cleansing balm into their routine. Available at Sephora for $28.50.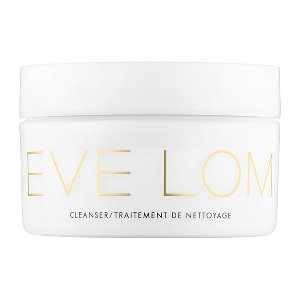 Eve Lom's cult classic Cleanser quickly became a favorite of mine after just one use. It has many of the same features and benefits as the Clinique one in regards to helping remove makeup and keeping my skin clear, but the texture is a bit more granular so it offers exfoliating properties as well. This is more of a twice a week treatment cleanser for me rather than every day because it really helps to remove dead skin and give a strong exfoliation.
I apply the Eve Lom Cleanser the same way as the Clinique balm – with dry hands and a dry face, but I let it sit on the skin for longer in order to allow the enzymes to work to break down debris and slough off dead skin cells. After 3-5 minutes, I soak the muslin cloth (that comes with the cleanser) into very warm water and apply it to my face, hold it there for 15-30 seconds and then remove the cleanser. What's left is some of the softest and smoothest skin I have ever had.  Available at Sephora for $50.00.
What is your favorite cleansing balm to use?
For more sass and beauty updates follow Maree, @alittlebitetc on Twitter, Instagram or Like me on Facebook.