If the title doesn't lure you in immediately, seeing a picture of my blow out that I received from TheStylisted service will do it. At this point, blow dry bars are a dime a dozen, popping up in every major city faster than Starbucks (ok maybe not THAT fast). Last summer I had to go to a wedding and needed to get my hair and makeup done for the evening. I decided to do my own makeup since I know my way around a set of brushes, but went to a blow dry bar to do my hair. First – it began raining as soon as I got there. Second – I was pressed for time and my stylist was running a tad behind. Third – I left the salon and the passing rain storm had left enough humidity and moisture in the air to sabotage my blow out. RUDE. It would have been so much easier to have both my makeup and hair done at home so I could save myself the added hassle on an already stressful day. Well it seems that TheStylisted heard my prayers. Founded by two beauty industry veterans, this service is the closest thing to having your own personal glam squad at your beck and call. TheStylisted service offers "on-location hair styling and makeup applications from a network of freelance beauty professionals". A standard blow out was my service of choice and below is the end result.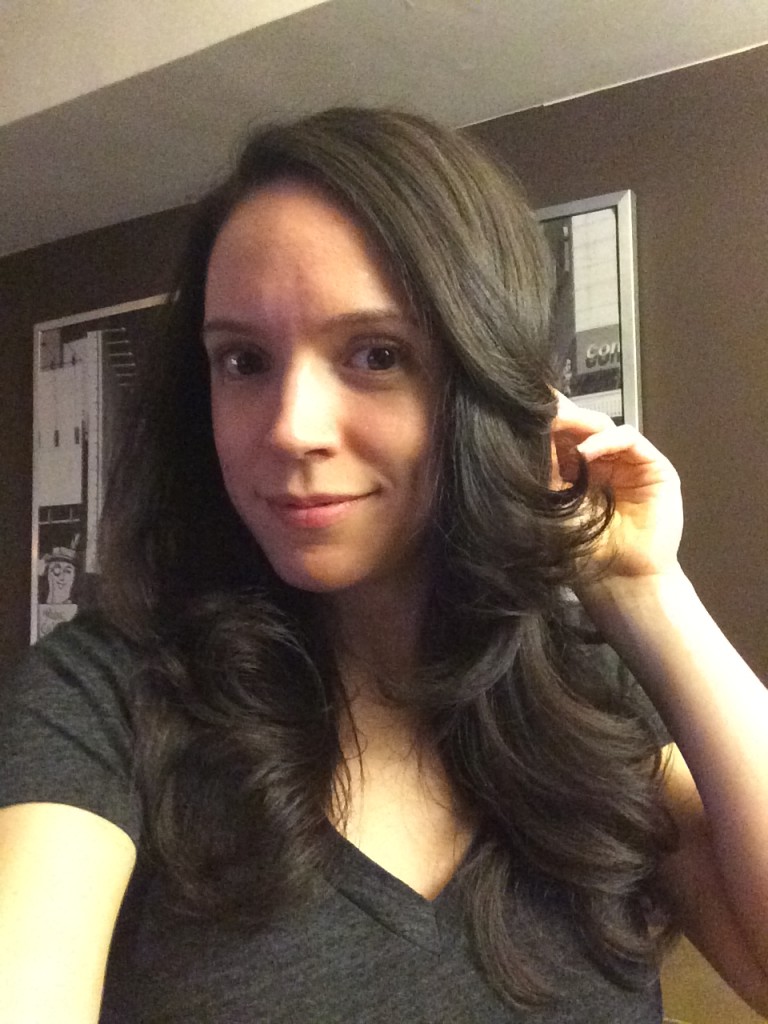 I'll let you take all that fabulous hair in for a minute – it's a lot I know. Just imagine how I felt after – I must have taken 1250 selfies that evening sending them to everyone I knew. Yes the end product was better than just about any blow out I had in the past, but the booking process was just as pleasant.
How TheStylisted Works:
Choose the date, time, city and type of service you would like to book.

Browse stylists' bios, photo galleries, pricing and reviews. Select the best fit for you. (I picked Kailie Joe for my blow out – and clearly I made a winning choice!)

Check out via their secure payment processor.

Receive an email confirming final details of appointment

Your stylist arrives ready to rock your beauty loving world.
In addition to blow outs, TheStylisted offers dry styling, up dos, braiding, makeup application and lashes. Beginning this month, TheStylisted is now available in Chicago and New York, with plans to expand to Los Angeles and Miami later this year. Download the app or visit the website to book your appointment.
—
For more sass and beauty updates follow Maree @alittlebitetc on Twitter, Instagram or Like me on Facebook.