Summer and winter are the two most extreme seasons – the weather is at its hottest or coldest and beauty regimens must be edited and managed accordingly.  Now that temperatures are reaching the 90s and beyond, it is essential to help yourself stay cool while still looking polished and put together.  Seems almost an oxymoron, I know, but I have found a handful of  Beauty Products to Help you Beat the Heat, stay cool, feel refreshed and  look beautiful despite the rising temperatures.
Cooling Beauty Products For the Face
Urban Decay Chill Makeup Setting Spray – The first place most people will notice the extreme heat effects is on the face – mainly their makeup.  Makeup is harder to wear, it doesn't last all day and it cannot withstand the blazing hot sun when out and about.  The best solution is to introduce a makeup setting spray to apply each morning to help prevent makeup meltdown.  This particular one from Urban Decay has become my summer must have because of the light refreshing feeling it gives when I spray it over my makeup after I have finished in the morning.  I find that my makeup stays looking fresher longer and even works great mid day for a quick pick-me-up.  Hold 6-8 inches away and spray lightly over the entire face.  Eyeshadow, foundation, blush – all last longer for me when I use this spray.
Available for $27.00 at Sephora.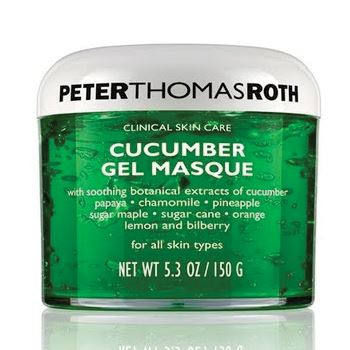 Peter Thomas Roth Cucumber Gel Masque – Even though temps are high and everyone's skin seems oilier than ever, dehydration is often just as much a problem during the summer months as it is during the winter ones.  Using a masque once to twice a week to help restore moisture and calm skin is one answer to combating this issue.  This cucumber gel masque has saved me this summer after too many hours in the sun or just as a refresher to give my skin a moisture boost.  I like to keep mine in the refrigerator for an added boost of cool – and as a bonus, this masque can be used under the eyes to reduce puffiness.
Available for $45 at Sephora.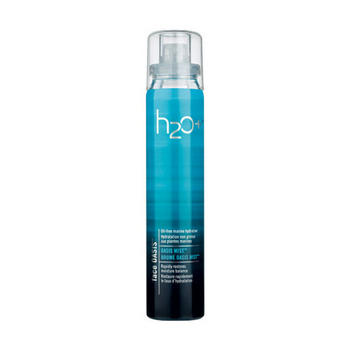 H2O+ Oasis Mist – This oil-free hydrating mist is the perfect on-the-go refresher for when you're in need of a quick dose of hydration.  Perfect for at the beach, after the gym or an afternoon in the park, this energizing mist instantly revives and soothes the skin, as well as provide instant hydration and energy to the skin. It also gives great antioxidant protection against the elements.
Available for $17.00 at Ulta.
Cooling Beauty Products for the Body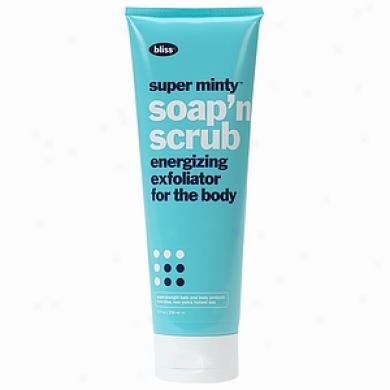 Bliss Super Minty Soap n'Scrub – Though this is a summer beauty post, I love this body scrub all year round.  The fresh peppermint scent will open up your senses, and then the cooling sensation will invigorate the body during your morning shower.  It truly is the best wake up remedy that you will actually look forward to.
Available  $32.00 at Blissworld.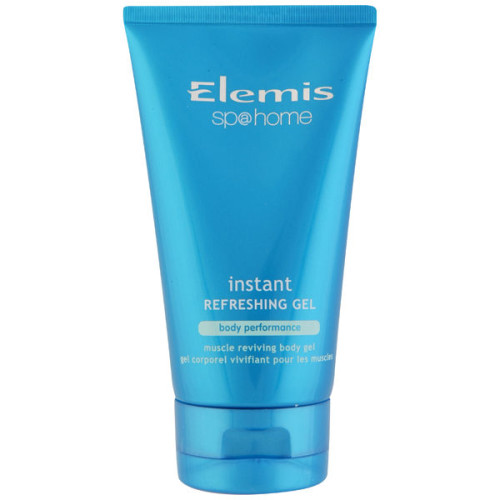 Elemis Spa at Home Instant Refreshing Gel – I have nick-named this product – stress relief in a bottle.  This multi-functional, instant revitalizing gel is the answer to tired legs and muscle tension.  After I walk home from work each night, I find my feet and legs are so swollen from the heat that they actually begin to ache.  As soon as I get through the door and kick off my shoes, this is the first thing I do when I sit down.  I massage all over my legs and feet and find it helps to soothe and reduce any swelling from the heat.  With ingredients such a Camphor, Menthol and Witch Hazel, the refreshing gel gives instant and immediate relief.
Available for $52 at timetospa.com.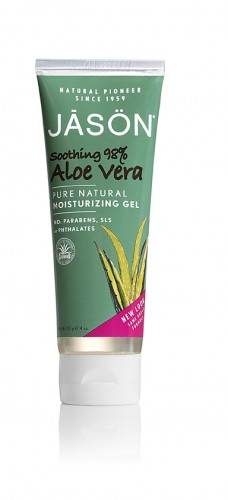 JASON Aloe Vera 98% Gel – I don't think it is officially summer until you have spent too much time out in the sun and wearing a bathrobe is the only thing your skin can tolerate when you get home.  Not advised but yet often inevitable, if this does happen, using a product to immediately soothe and heal the skin is the best solution.  The JASON Aloe Vera 98% Gel formula is concentrated yet non-oily, so it is easy to apply all over.  It will quickly soothe any dry, irritated or red skin immediately with Allantoin and Vitamin B5.
Available for $13.45 at Drugstore.com.
How do you beat the heat in the summer?
Any beauty cooling tips you can share?
—