Gucci Première exudes sophistication.  It is the kind of fragrance I wear if I am having doubts about my outfit. It offers comfort, imparts confidence and allows me to feel the right amount of  effortless sexiness.  The fragrance takes inspiration from Gucci Première couture collection that debuted at 2010 Cannes Film festival, where luxurious gowns were created for Hollywood stars  Selma Hayek, Jessica Alba, Cameron Diaz, Naomi Watts, Kate Beckinsale, Camilla Belle, Hilary Swank, bernice Beljo and Li Binn Bing.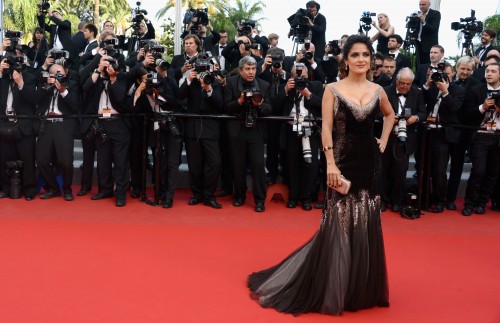 Gucci Première opens with a quick hint of citrus that quickly flashes away leaving  a sensual flowery musk that is anchored by base of leather and wood. The finish is complex and seductive and the fragrance lasts up to 7 hours.
"Gucci Première celebrates the star in every woman. Whether she is holding court at a film opening or business meeting, all her moments are golden."  According to Frida Giannini, Creative Director at Gucci, "Gucci Première is womanly, intriguing and as seductive as the perfect couture gown."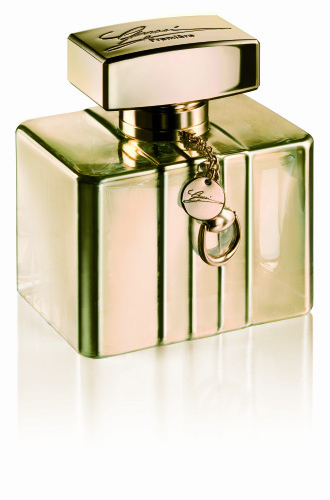 Gucci Première's packaging is as sophisticated as the perfume itself.  At first glance the bottle looks to be a solid block of gold, adorned with a medal and Gucci's iconic horsebit, however, in the light of day or a flash of a camera the bottle shows its trasnperancy revealing its "resplendent, pale gold juice."  Blake Lively, is the face of Gucci Priemiere.  Here is what Feida Giannini had to say about her choice of Blake Lively for this role "Both on and off screen, Blake Lively has that unique allure of the iconic leading ladies of Hollywood's golden era. She reveals an instinctive taste in her performances, as in her style. Every project she involves herself in benefits from her charisma, style and intelligence. She is the perfect muse for Gucci Première."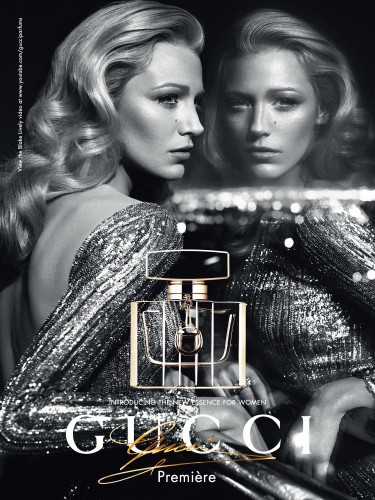 I find Blake Lively's potryal of the Gucci woman very convincing. She is confident without be flashy — something that is not easily achieved. The campaign for Gucci Première "is a celebration of the iconic women of the golden age of Hollywood – strong, accomplished, glamorous and always ahead of their time."  The print and TV campaign were both shot in the historic Sheats Goldstein Residence and directed by Nicholas Winding Refn.
Immerse yourself  in the Director's cut of the Gucci  Première TV ad below then head over to your favorite department to sample it and complete the experience. I promise you will not be disappointed.
Gucci Première Eau de Parfum is available now in department stores nationwide: 
Eau de Parfum 30ml $63.00
Eau de Parfum 50ml $87.00
Eau de Parfum 75ml $105.00
Body Lotion 200ml $52.00