Have you used Mark Cosmetics? If not, maybe you should.  Created by Avon, Mark produces an array of makeup items that will get and keep you looking stunning day or night.  When it comes to makeup, it's so hard to pick favorites but somehow I always manage. Here are just a few of my makeup favorites from Mark Cosmetics.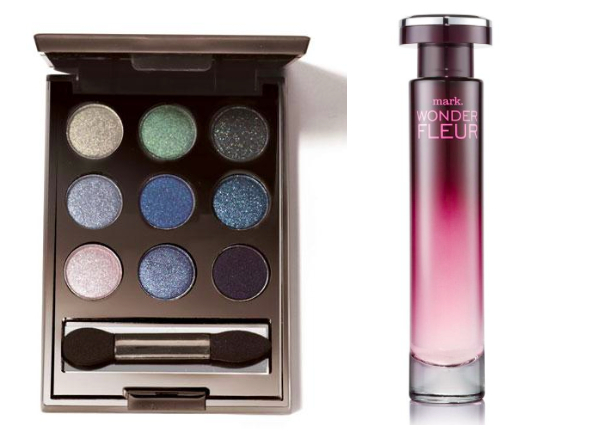 Packed with sensuality and mystery, this lovely perfume contains notes of apple blossoms, meadow dew, and fresh freesia. A couple spritz's of this fragrance will have you smelling like a field of fresh picked flowers. The perfume offers a commanding, yet feminine scent that lasts from day to night. At only $28, you can thank me later.

On the Dot Smokey Eye Color Palette 
Who doesn't love a good eye shadow palette? This one is very diverse, offering nine shimmering metallic shades that deliver eye popping color. Use them individually or together to create the ultimate eye looks that will have you ready for your close up. $16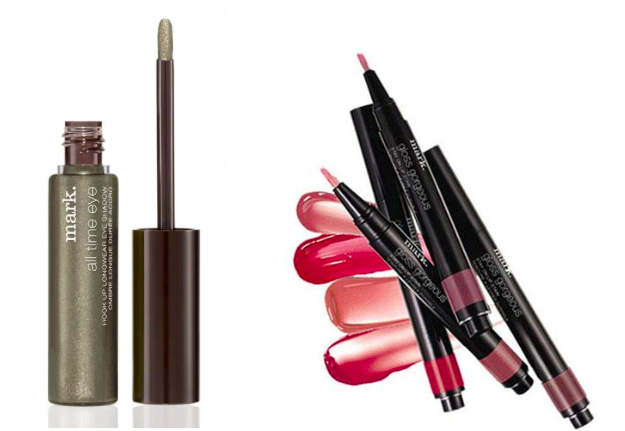 All Time Eye Hook Up Longwear Shadow
I've never had an eyeshadow that  lasted as long as this had on my eyelids. The true test? Wearing this shadow in the color "Sun Ray" during New Years Eve and it still being on well after the ball dropped. This product glides on similarly to the smoothness of a lipstick, and coats the eye in just a couple of swipes. It also requires very little dry time, so you can apply multiple colors in a short amount of time. $10
Gloss Gorgeous Stay on Lip Stain
There's almost nothing better than a lip color you barely have to reapply — Gloss Gorgeous Stay on Lip Stain is one such lip color. This click-pen stain has gloss-like base that delivers amazing amounts of moisture, tint, and shine. As the moisture and shine wear away, the color stays behind, which helps to make this product one of the best I've used. $11
If you haven't tried Mark Cosmetics there is no time like the present.  I've narrowed don't my favorites giving you the perfect place to start. Happy shopping!