Felicia is the unofficial red lip queen of the beauty blogosphere. So, when we get wind of a new red launching we are generally first in line to test it out. I'm not a lipstick wearer but after seeing the formula for Make Up For Ever Aqua Rouge #8 and seeing the lovely Gina Brooke, Makeup Artist to Madonna) wearing it, I walked out of the press breakfast wearing my first public display of red…ever! (Not counting Halloween when I dressed as a more confident version of myself. Shocking, but I digress.)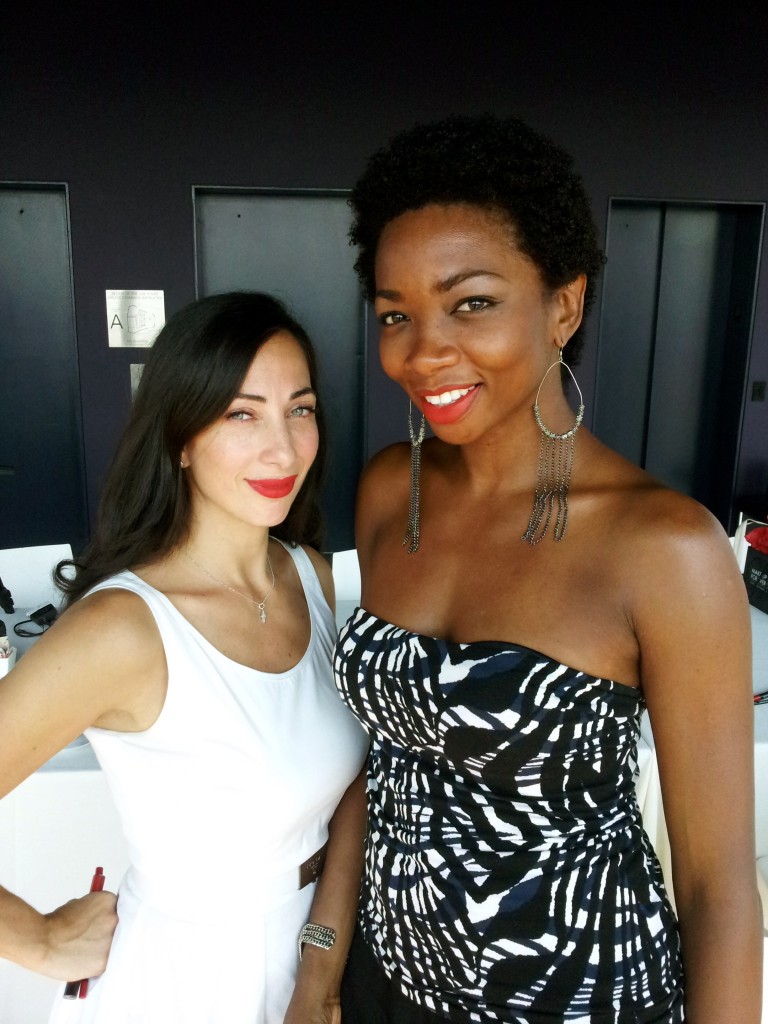 Gina Brooke, Madonna's makeup artist for over ten years, faces the challenge of keeping the Material Girl's makeup fresh for all her tour performances including her upcoming MDNA Tour. She has 1.5 to 2 minutes between sets to freshen up Madonna's makeup and get her ready for her next performance and close up on the jumbo-tron – with this said, there can be no mistakes. Brooke states: "I loved working with Make Up For Ever to create a custom shade of Aqua Rouge specifically for Madonna […] I wanted to come up with a perfect pure red lip colour that would exude confidence and beauty." The red was created to compliment all skin tones because it will not only be used on Madonna, but also on all her dancers on stage who range in shade from light to dark. Aqua Rouge #8 contains blue and orange undertones to account for the difference in each wearers skin tone. Aqua Rouge lip colour is a high impact liquid lip color that delivers a matte long lasting colour, but that is not all — the color comes in combination with a gloss that can be applied after the color liquid has dried and set.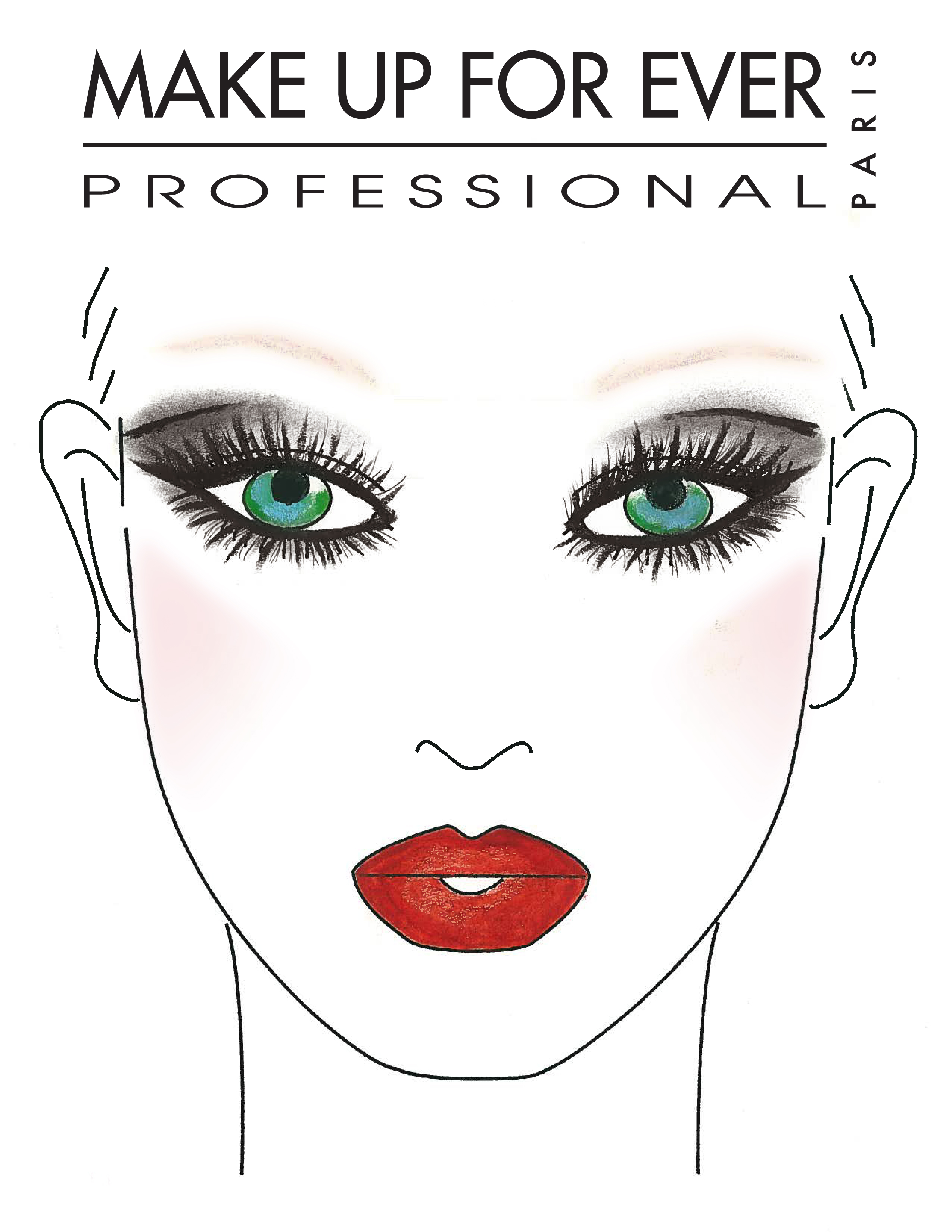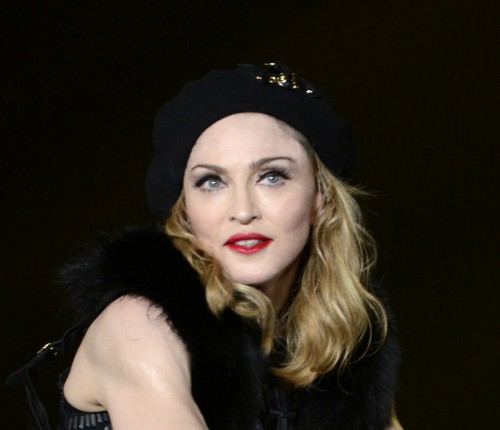 The Aqua Rouge formula took 3 years to develop and the #8 shade took another six months to perfect. If you are headed out the door and you are iffy about the kind of lip you want to wear that day, Aqua Rouge is not the one with which to start. This product is sweat proof, dance proof, gym proof – overall, budge proof, if applied correctly.
I am not accustomed to wearing much on my lips, so, it was no surprise that Aqua Rouge felt foreign. After a couple of hours my lips felt a bit dry but the lipstick looked as if it had just been applied. Even after gloss was added it was still immovable. To remove this product you can try any makeup remover designed to remove long wear makeup. Gina suggest Make Up For Ever Sens Eyes, which worked for me.
Aqua Rouge is available in 12 shades, so, if you are into long wear lip color there is most definitely something for you! If you are not into long wear lip colors, I ask, why not?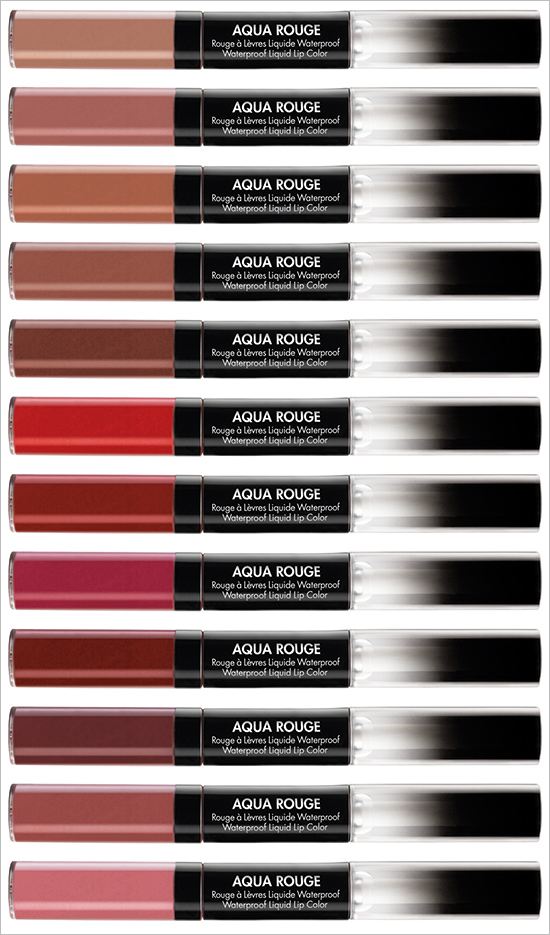 Make Up For Ever Aqua Rouge retails for $24 and is available at Make Up For Ever boutiques and Sephora.