As most of you know I recently turned 40. Yep, 40. There's a celebratory hash-tag and everything (#WaitWhatSheIs40). Most people don't dedicate a hash-tag and announce turning 40, but I actually feel amazing about 40. And, if I'm being 100% honest, it doesn't hurt that most people think I'm 28-29…32 at the oldest.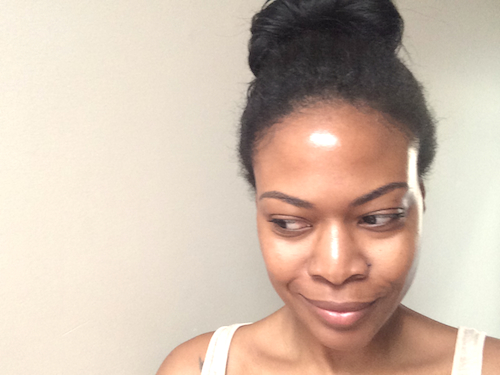 While genetics play a role in how skin ages, good genes are not enough. I believe that proper skin care is your greatest defense against premature aging. And the earlier you start, the better! My skin care philosophy, for years, has always been 1) start early and 2) wear broad spectrum sunscreen daily! In fact, I always advise — if you're not going to do anything else, at least wear sunscreen. So when I learned about PREP Cosmetics, I knew I had to get on my soap box and preach…


The line, created by two moms (one, a Derm) and geared toward young girls is pretty simple, with key ingredients like — ZINC OXIDE (for sun protection),  JOJOBA OIL – (for moisture),  NIACINAMIDE Vitamin B3 and  Vitamin E (for an antioxidant boost).
P.R.E.P. SPF 30 FACE + BODY LOTION
P.R.E.P. PURIFYING DAILY CLEANSER
P.R.E.P. SPF 15 LIP GLOSS
While I am absolutely not the target age group for PREP Cosmetics, I'm really excited to share a skin care line that speaks to my core skin care values. PREP's mission is to "educate young girls on the dangers of sun exposure" while making an  impact on the lives of girls around the world through "Share Your Beauty" — a platform with the goal to impart knowledge, encourage unity and inspire the global community of girls. Yes, #girlpower! PREP touches on all of the important stuff that young girls need to thrive. I love that there is a focus on inner and outer beauty. If there's a young girl in your life, I encourage you to share PREP.
More about PREP
PREP Cosmetics enables every young girl to have a skincare regimen she can call her own and one that provides Powerful Real Everyday Protection. Co-created by Mayo Clinic trained dermatologist Carole Aponte, MD, and her business partner Kelly Barker, PREP Cosmetics has set out to educate young girls on the importance of using preventative skincare. All products are designed to be fresh, fun and easy to incorporate into an ongoing beauty routine. To date, the line includes a purifying daily cleanser, SPF 30 face + body lotion, and SPF 15 lip gloss. Coming soon, PREP Cosmetics will introduce a body wash, a lip gloss collection, nighttime moisturizer, 2-in-1 shampoo and conditioner, deodorant, anti-blemish spot treatment, and a SPF 30 tinted moisturizer…and this is just the beginning!