This summer, it's all about being bright, vibrant and bronzy. Bright red on the lips, vibrant blue on the eyes, and bronze all over. These glorious goodies will help you rock these Summer Beauty Trends right now.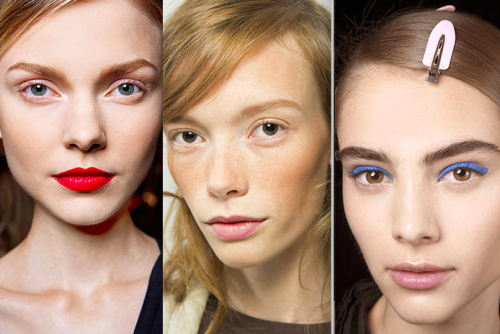 BRIGHT RED LIPS
Lips are strong and powerful this season, so don't be shy! The brighter and more full coverage the better. Pair this look with soft makeup everywhere else and let the red be the star of the show.  Wearing the right red is important so I've broken my recommendations into three skin tones.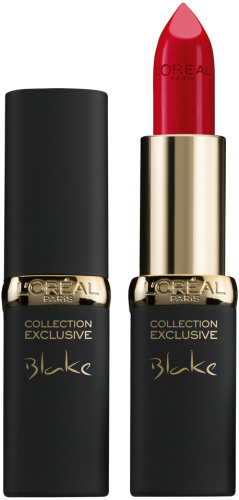 Cool – The full coverage and creamy L'Oreal Colour Riche Exclusive Collection 402 Blake's Red (made for the lovely Blake Lively) is a great red for people with more pink tones in their skin. $5.99 at Target
Neutral – Have a touch of pink and a touch of gold in your skin? Try L'Oreal Infallible Pro Matte Gloss 308 Shanghai Scarlet. This goes on like a full coverage gloss and dries down to a comfortable, yet vibrant matte texture. $7.99 at Drugstore.com
Warm – The Revlon Ultra HD Matte Lipcolor in HD Passion is a fabulous red for those of us with golden skin tones. It has the perfect about of brick, but it's still red enough to read like a true red.  The formula is rich and moist, but dries down a little powdery so it wears really well. It has a touch of a cherry-ish scent, which I could do without, but it's easily ignored. $8.99 at Walmart
VIBRANT BLUE EYES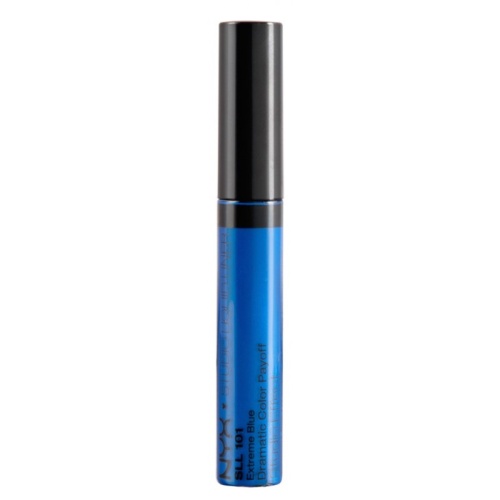 This summer's blue eye is not smokey and smoldering, it's lined and defined. Have fun with it – draw a line and see where it takes you!  For this trend, I like a liner rather than a shadow because you can create a more precise look, then you can blend to soften if desired. Pair this look with a very soft lip so you don't look overdone.
If you like pencils, try the Laura Geller INKcredible Gel Eyeliner Pencils in Bluejean Baby or Blue Velvet, which are both rich, shimmering blues, with Bluejean Baby being a bit deeper. These glide on easily and stay put after a minute or so.  $22 at Laurageller.com
Feeling bold? Try the NYX Studio Liquid Liners in Extreme Blue, a bright royal blue. This sparkling liquid isn't for the faint of heart! $4.50 at NYXcosmetics.com
BRONZE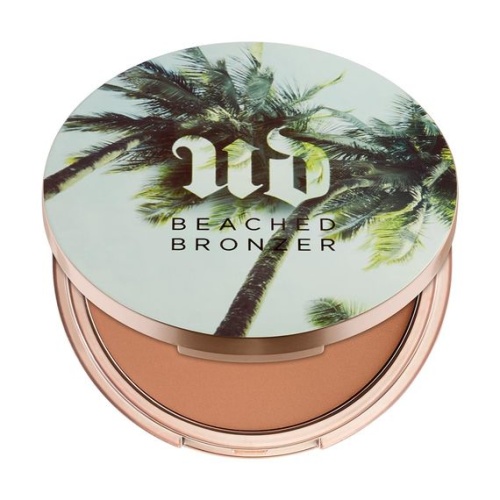 If you're using sunscreen like you should be, you're probably pining for a tan right about now. Just because you're pale doesn't mean that you can't look like you've been baking in the sun! If you love this sun-kissed trend, try a bronzing powder like Urban Decay Beached Bronzer. I love that it comes in a lighter version and darker version, which you can choose depending on your skin tone and how tan you want to look. This powder will help prevent shine in this sweaty weather and the cute mirrored compact is perfect for your purse. Apply the bronzer with a big, fluffy brush all over the face, and then with a smaller blush-sized brush, go back and apply another layer on the forehead, cheeks and nose. $28 at Urbandecay.com
Gun shy?  Experiment with looks like these and others that intrigue you by using a Selfie in the Perfect365 app, which has 80 million users around the world. Test the colors on your Selfie before springing for the real thing, and if you love the looks you create, you can share them via Instagram, Facebook and Twitter!