It's almost Mother's Day, and while I desire to be able to share some groundbreaking/ fake deep mommy wisdom with you, I must admit – I ain't there yet! I'm still figuring out so much of Motherhood. Am I winging it? Ehh, some days. So yeah, I'm not about to hit publish on a Mother's Day Advice post. Not this year. [but if you wanna read last year's Mother's Day advice, click here].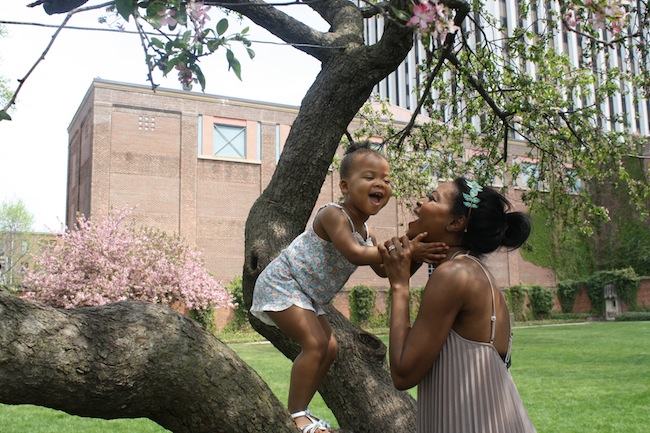 But, what I CAN tell you a thing or two about is skin. Which is why I've partnered with Olay and My Black is Beautiful to share #BeAgeless Beauty Tips for Moms on Mother's Day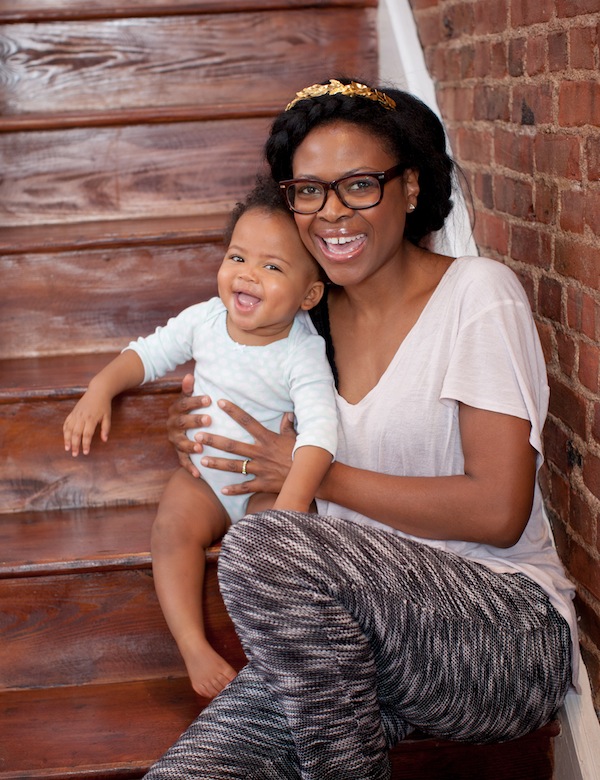 Sleepy Head
Mom never gets enough sleep, causing a disruption within your body's circulation system where it can't get rid of toxins that cause dark circles under the eyes, a common issue for African-American skin. Instantly brighten your eye area with Olay Regenerist Luminous Dark Circle Correcting HydraSwirl Eye Cream. It uses a distinguished dual-swirl formula with a gel to hydrate and a cream to reduce the appearance of dark circles.
#TTBTip: Sometimes despite your best effort you wake up looking like you still need seven hours of sleep.  Applying a color corrector after you eye cream can brighten up the eye giving you a fresh face look.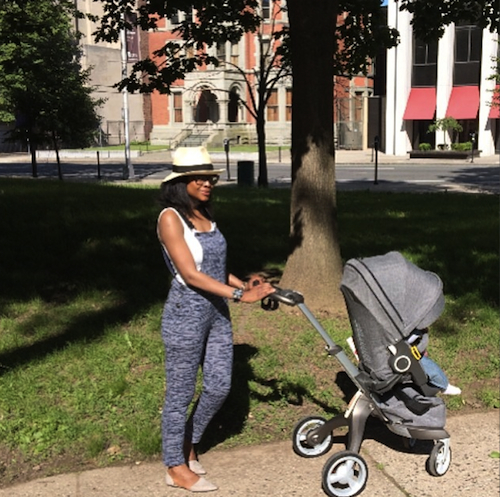 Brighten Up
African-American skin has a higher concentration of melanin, which offers some natural protections against sunburn and premature aging. Though darker complexions do not visibly burn, sun damage can still lead to uneven skin tone, and worst-case scenario – cancer. With your newfound busy schedule, it can be difficult to remember to provide additional protection for your skin. Always include Olay Regenerist Luminous Brightening & Protection Lotion with Sunscreen Broad Spectrum SPF 15 in your purse or diaper bag, so you can remember to apply protection while on the go.
#TTBTip: If you're out with your little one, throw on a hat and sunglasses to help protect yourself from the sun's harmful rays. I love fold up sun hats. They're inexpensive and very convenient. I stash them in the car, under the stroller, everywhere!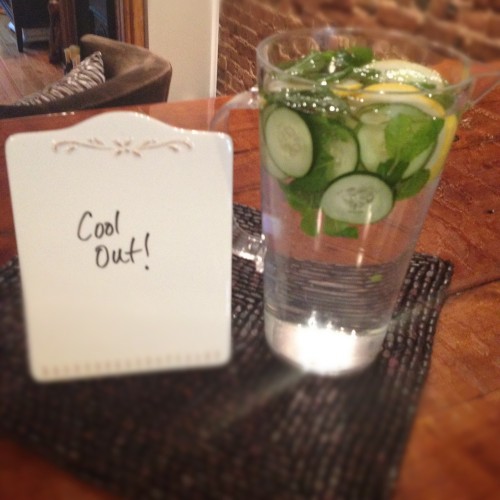 H20
Studies show that more than half of your skin is made up of water. And, when your skin doesn't receive a sufficient amount of water, it can become dry, tight and flaky – signs of dehydration. Keep your skin hydrated and radiant by consuming at least 8 glasses daily. Water is also essential to clean and vitalized skin by ridding the body of toxins and impurities that can cause acne.
#TTBTip: Don't like the "taste" of water? Make it fancy! Slice some fresh fruit and add to a bottle, glass or pitcher you use for water. Phoebe loves lemon water as well as strawberry lime water.  See some other ideas here.

Overnight Success
Once your little one has drifted off to sleep, it's a great opportunity to enjoy "me" time. Pampering yourself with a facial is always a great idea with Olay Regenerist Luminous Overnight Mask. This gel-based mask absorbs throughout the night and is formulated with vitamin B3, mulberry extract and humectants so you can wake up to radiant, glowing skin.
#TTBTip: If you have 5 extra minutes, try a quick at home steam session with a bowl of warm water. Allow the steam to open your pores…your skin will respond to your overnight mask even better and you'll wake up with the glowiest skin ever!
Show us how you use these skincare tips in your beauty routine. Tag @Olay and use #MBIB #Ageless to join the conversation.