Have you ever noticed that when you hit the nail polish aisle at the beauty supply store or drugstore that there are swatches of random color just about everywhere? I'm sure you have. If you are like me, you've probably painted over an existing manicure just to see how a nail color will look with your skin tone.  Sally Hansen, the number one selling nail care brand in the US, has also seen those random swatches and has spotted us ruining perfectly good manicures while shopping for nail polish. To help us better shop for nail polish, Sally Hansen recently launched ManiMatch  – an augmented reality nail polish try-on app.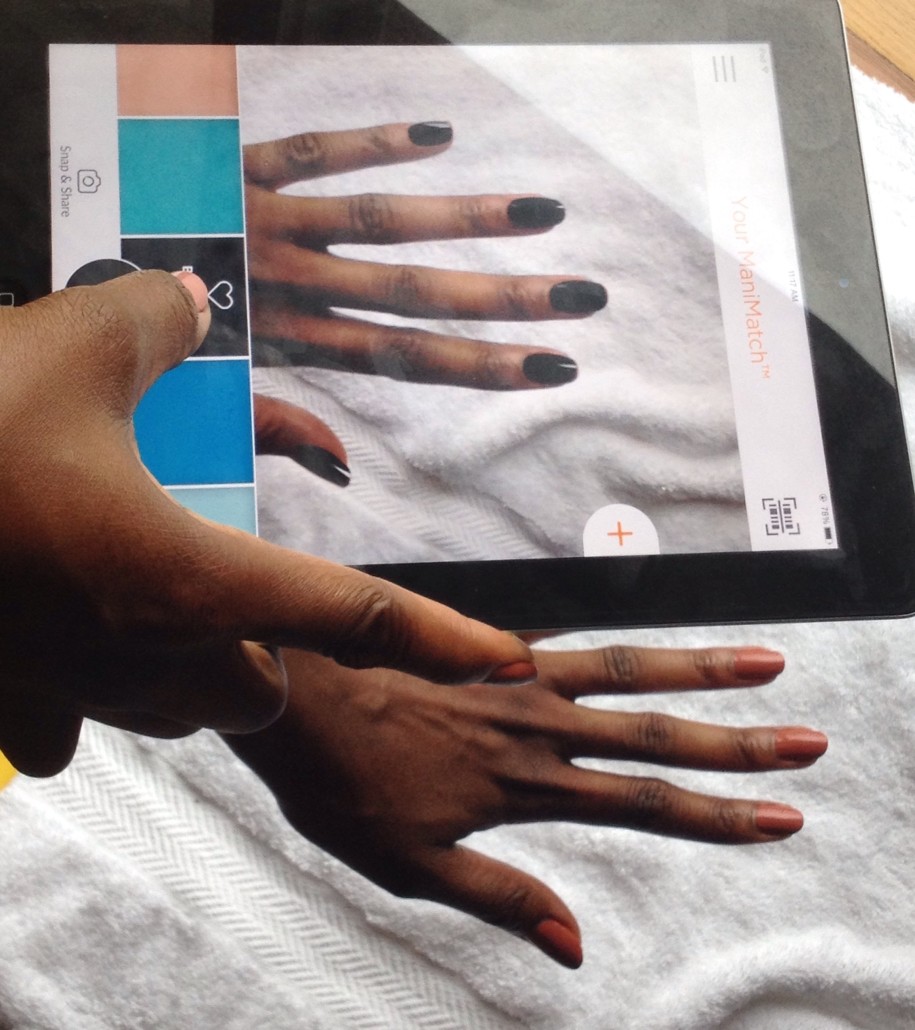 With the Sally Hansen ManiMatch app there is no uploading, picture taking or typing — you simply scan your hand (as seen above) and you'll be able to select from over 200 Sally Hansen nail polish shades in real time. ManiMatch uses "bespoke skin tone analysis and an algorithm to match the hand.  It tracks the individual nuances of the user's hand, analyzes skin tone, finds the nail beds, and photo-realistically simulates the nail polish shades."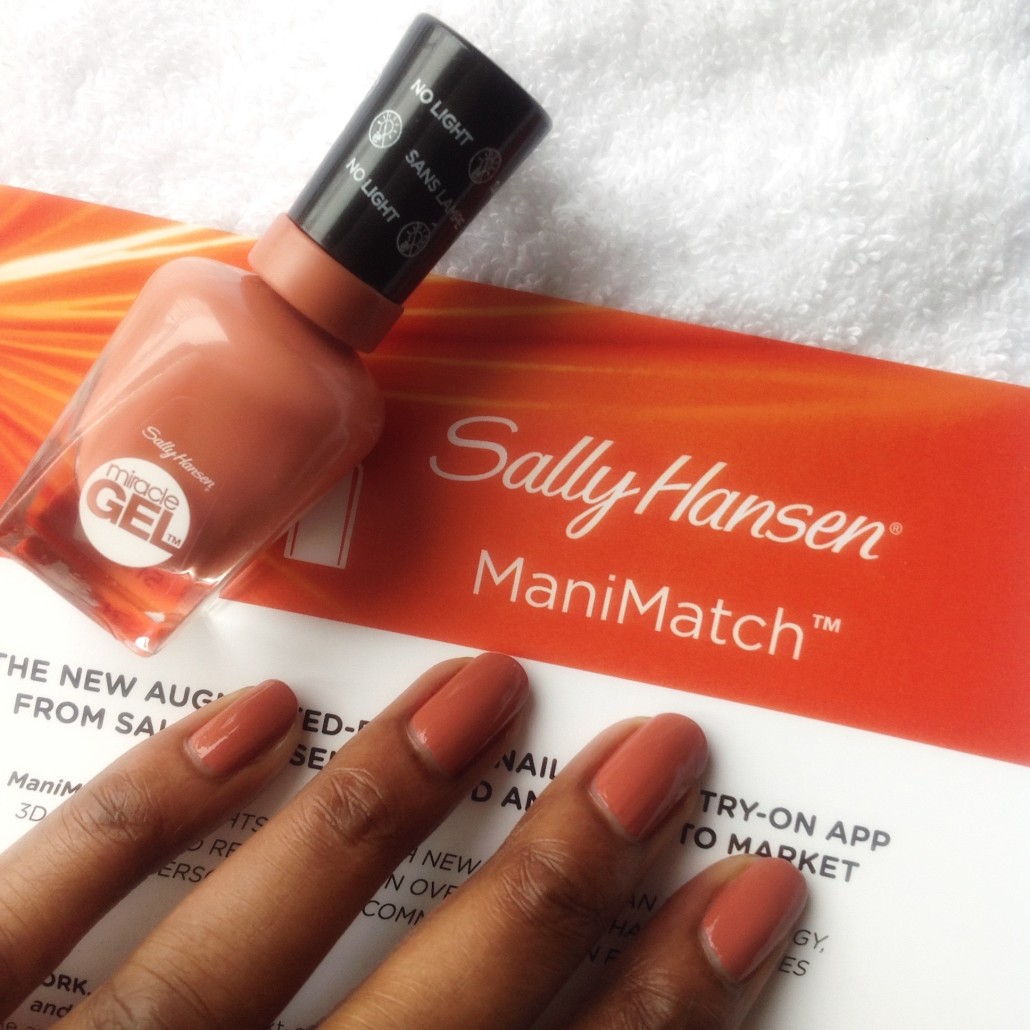 If you have a color in mind, simply scan the barcode on the bottle,  wait for the color to be located, then scan your hand and the color will photo realistically appear over your nails.  The app does require somewhat steady hands but does a great job of giving you an idea of what a particular color looks like on your hand. While there are still a few kinks to work out in the ManiMatch App, it is 100% better than the alternatives — swatching nail polishes on bits of surface while in the beauty aisle or ruining perfectly good manicures to see how a particular color looks on your skin tone. The free ManiMatch app is currently only available for iPhones and iPads (what I used since I'm an Android user) and will be available in the Google Play Store (Android) later this fall.