Subscription boxes — we've all seen them and most of the people in my circle have already tried at least two.  While there are dozens of boxes out there to get you to try anything from candy, to clothes to cosmetics, very rarely do I get a box that includes not one, not two, but three of my all time favorite products. Continue reading as I share the contents of the Redbook Red Box Beauty Edition.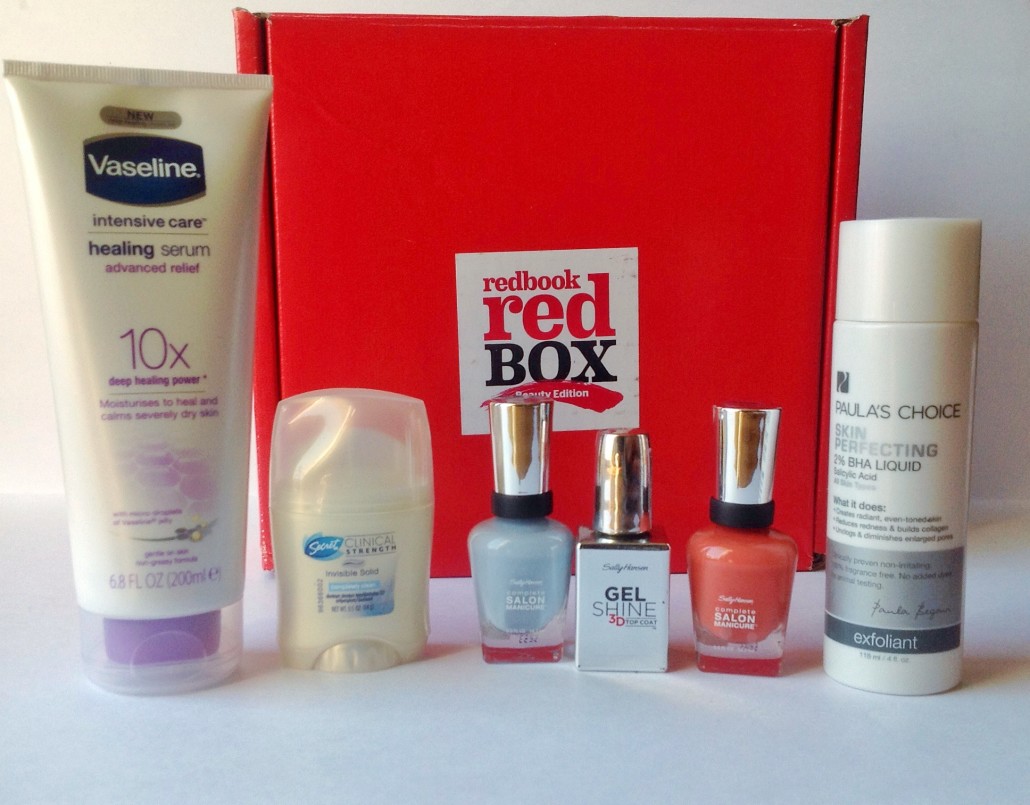 Paula's Choice Skin Perfecting 2% BHA Liquid Exfoliant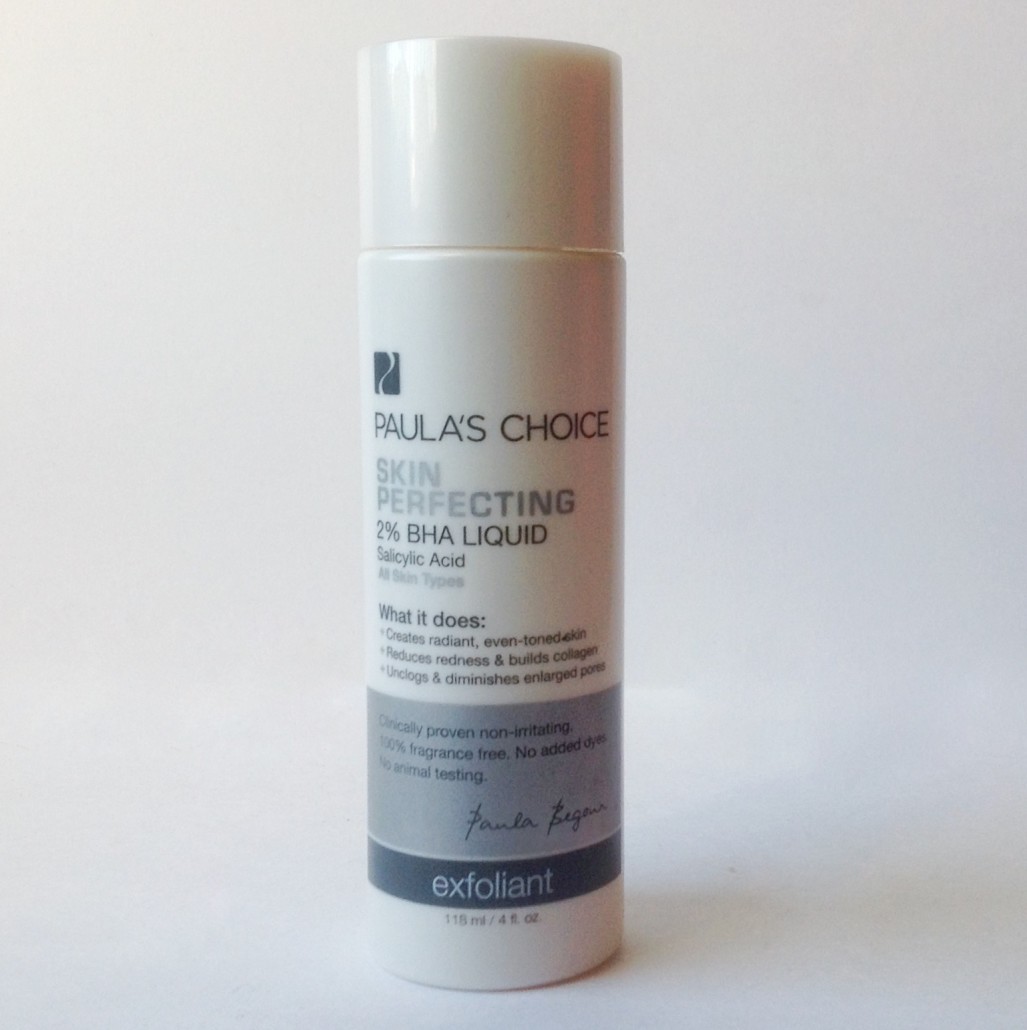 Paula's Choice Skin Perfecting 2% BHA Liquid Exfoliant is one of my all time favorite products. I discovered it earlier this year and I have been a faithful user since (on my 3rd bottle.)  I have recommended it to everyone who needs a skin boosts…even men! It's ideal for all skin types and works to dramatically improve skin's texture and tone in as little as a week. The Beta Hydroxy Acid (BHA) works below the surface of the skin to unclog pores and reduce the formation of pimples and acne breakouts. Over times it helps to fade dark marks,  reduce the size of pores, and build collagen. [See my full review here]. Dermstore.com, $28.
Secret Clinical Strength Invisible Solid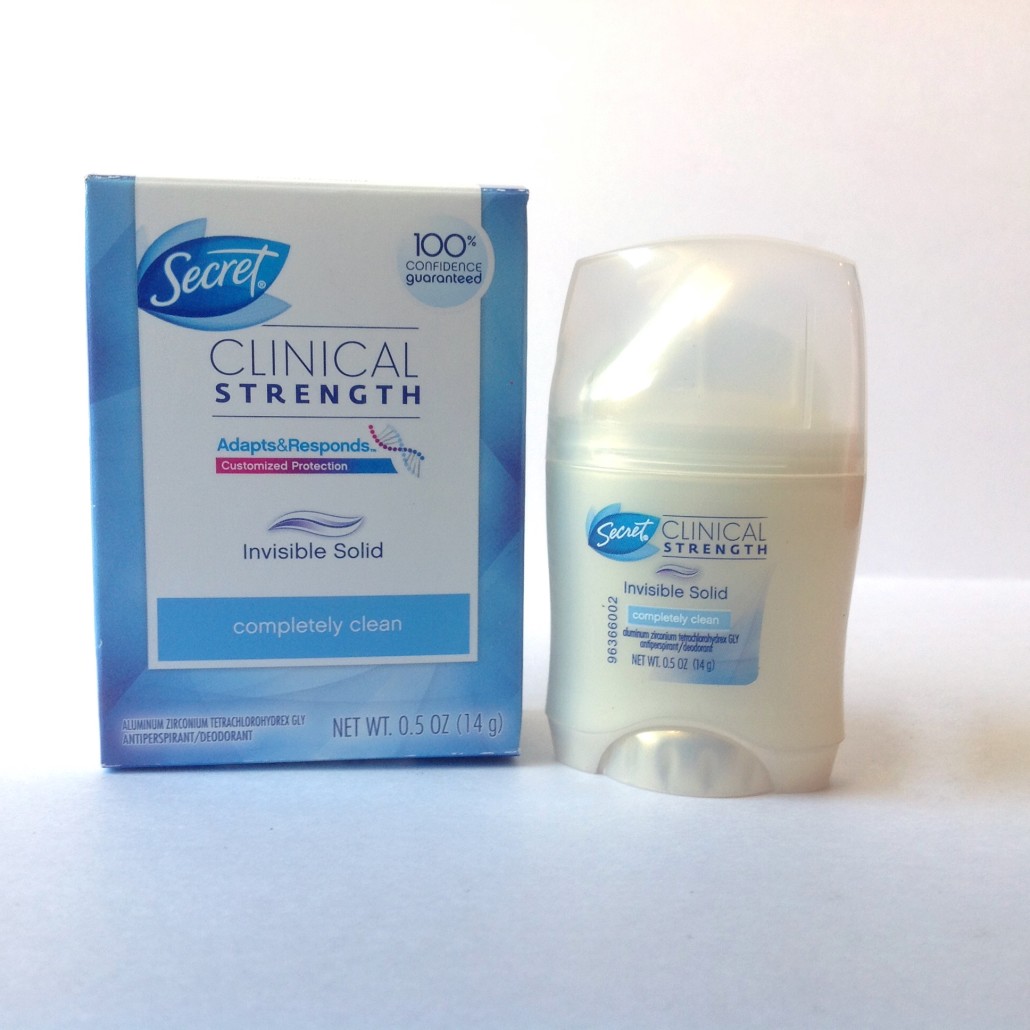 If you're like me it took you a while to find the right deodorant.  The right deodorant holds you down no matter the reason for your sweat. There are three reasons why we sweat: we're hot, we're active or we are stressed. While all sweat can kick up a bit of funk, stress sweat is the worst offender. Secret is the first and only clinical strength antiperspirant deodorant to offer 4 times the level of stress sweat protection as other brands. Whether you prefer an invisible solid or a clear gel application, Secret has got you covered.  [See my full review here] Walgreens.com, $7.99
Sally Hansen Complete Salon Manicure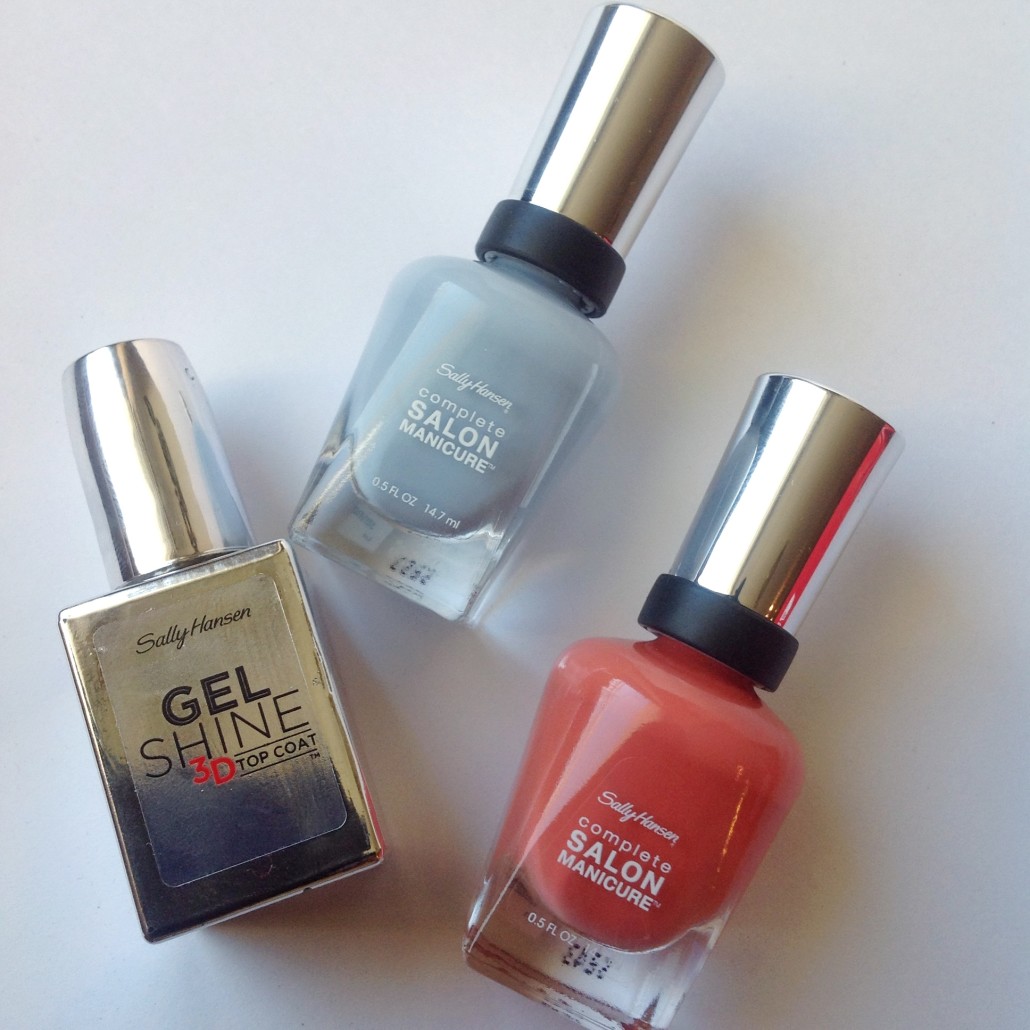 I'm a nail polish addict. I freely admit it – just check my manicure hashtag on Instagram, #CNCMani. While I go gaga for most polishes, I love the flexibility and ease of use of what I call "my neutrals." My definition of neutrals is that the polishes look great on my skin tone and will go with just about any outfit I wear. Sally Hansen Complete manicure in 'In Full Blue-m' and 'Poof Be-gonia' are creamy, versatile nail colors that will look great on just about any skin tone. In addition, when you apply a top coat such as Sally Hansen's Gel Shine 3D Top Coat (Ulta.com, $9.99) to either of these, you have a manicure in two easy steps. I've used both and got 5 full days of chip free wear. Want to see how these colors look on your nails before you pick them up? Check out this post where I talk about Sally Hansen's ManiMatch App.
Vaseline Intensive Care Advanced Relief Healing Serum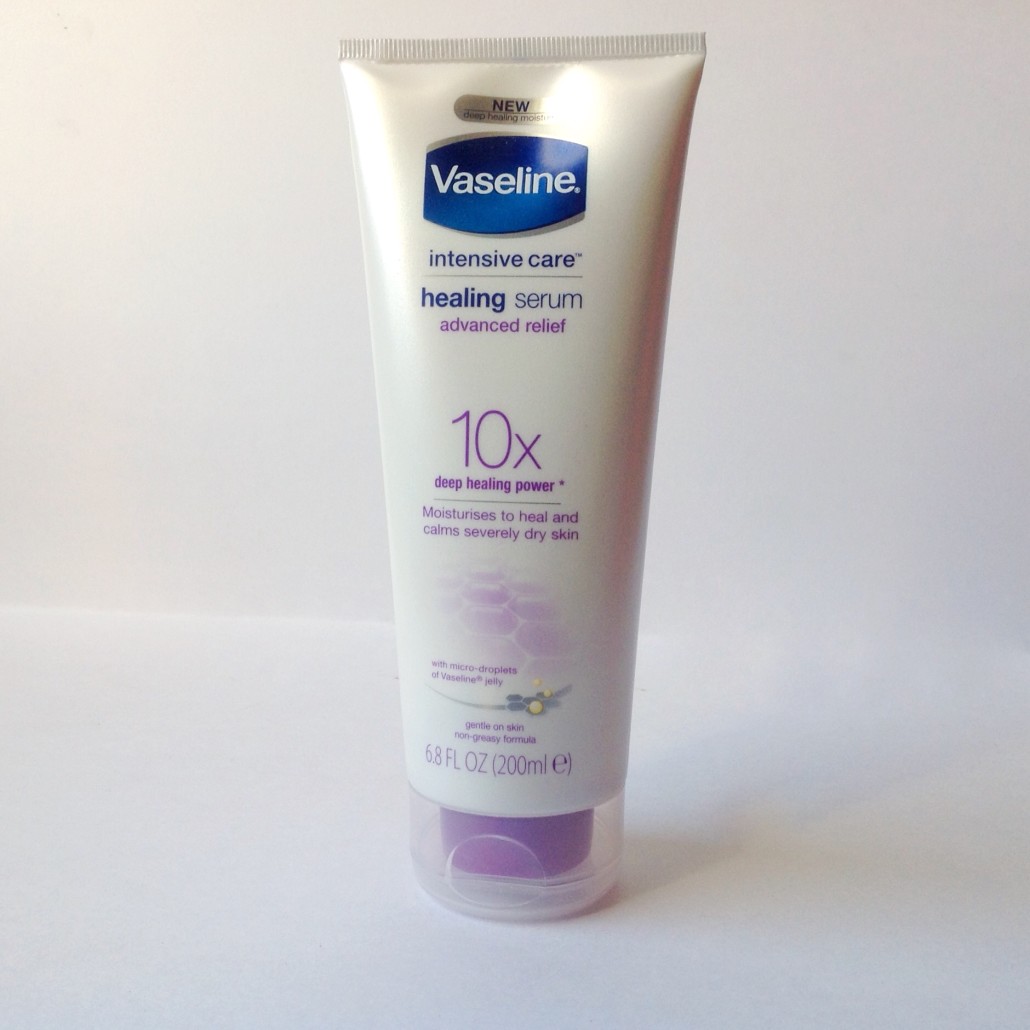 This Vaseline Intensive Care Advanced Relief Healing Serum could not have come at a better time. I have ridiculously dry skin and it is so much worse in winter. So, for me, fall and winter are the best times to test the efficacy of body creams and lotions that promise to rid me of my ashiness for extended periods. The  Vaseline Intensive Care Advanced Relief Healing Serum works like a lotion but contains three concentrated ingredients that work together to deeply moisturize the skin and lock in that moisture. I have been applying a generous amount immediately after I shower and so far it has been keeping ash at bay like a boss. I can't wait to see how it performs in freezing temperatures.  Target.com, $7.99
Want to win a Beauty Edition of Redbook Red Box?  Enter here!
Disclosure: This post is sponsored by Redbook Magazine.  As usual, all opinions are my own.