It's summertime, it's hot, and ain't nobody got time to be worrying about maintaining the perfect coif 24/7. That's where protective styles come in. Whether box braids, cornrows, crochet braids or Senegalese twists, these looks are crafted to help you attain maximum beauty impact with minimal effort. 
Many protective styles include the addition of synthetic hair, so roots tend to become weighed down. This heaviness, along with styles that are coiled too tightly at the base, can cause serious damage to the wearer's natural hair. While it's true that protective styles are ideal to help you cut your beauty routine in half, we can't stress enough the importance of taking care of your hair before changing up your look and doing all you can to ensure hair stays healthy after it is styled.
Read on for Tips from Team TTB on how to Maintain Healthy Hair While Wearing Protective Styles:
Tiffany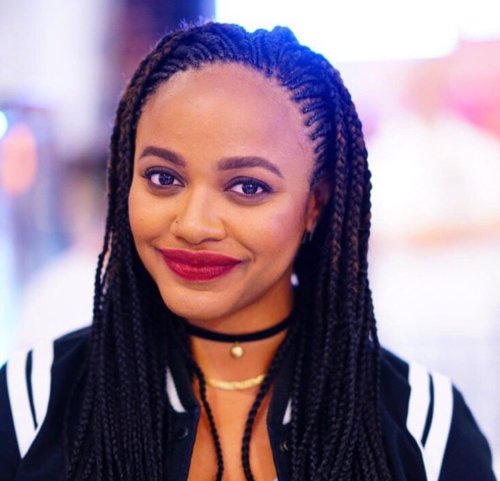 Deep Condition, Treat and Detangle
Leave-in-conditioner is a must for any hair type, but sometimes even the best conditioners can use a little help. Specialty products, like hair masks or hot oils, can be beneficial in locking in moisture, and fortifying hair follicles before putting in a protective style. SheaMoisture's Raw Shea Butter Deep Treatment Mask ($12.99, SheaMoisture.com) is perfect for restoring shine and vitality to overworked hair.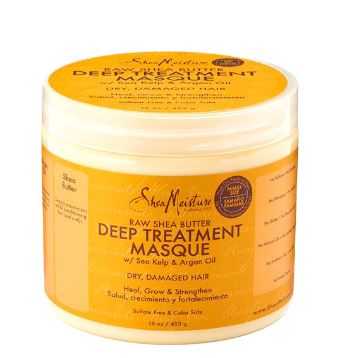 The morning of your hair appointment is probably not the time for a wash and go because you want to make sure that your hair is properly detangled before you sit it your stylist's chair. This only applies if your stylist is not the person who routinely does your hair.  (We all know that the person who does the bomb.com braids is not necessarily the person we trust to help us maintain healthy hair.)  Use a wide tooth comb to evenly detangle hair. (Conair Wide Tooth Comb, $2.92, Target.com)
Trim Ends 
Hair stays put for a while in protective styles (that's the whole point,)  so you may go a month or more without trimming your ends. To ensure even hair growth and length retention while hair is taking a break, ask your hairstylist to give your strands a quick trim before doing a protective style. 
Take Breaks and Let Baby Hairs Breathe 
Lots of tension can wreak havoc on your hair during protective styling. Our hair needs time to reboot from look to look. Give your hair a break from its break, with a twist or braid out, wash and go, or a simple top puff.  
Edges are important, and that definitely goes for your baby hair.  The person creating your protective style should know that your edges are precious, and should be treated as such. Leave out as much of your fragile baby hair as you can while still maintaining a natural look. 
Christene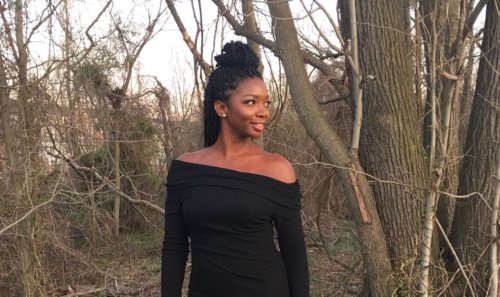 Don't Trust a Braider Without Edges
I have seen way too many people with a pound of hair braided onto an ounce of edges.  This is not the way. I guarantee it!  If the stylist doing your hair is missing her own edges, she is not to be trusted with yours. If your braider is amazing, has her edges but routinely does your hair too tight, nicely ask her to not make them tight — this might mean you get a week or two less wear from the style, but in the long run you definitely come out the winner.
Sensitive Scalp? Pre-Wash Braiding Hair
My scalp is very sensitive. Prior to getting my hair done for the first time with synthetic hair, I took to Google to get all the facts about the kind of hair used and how it might irritate my sensitive scalp.  I saw several stories where people put in braids only to have to take them out after a couple of days because of extreme scalp Irritation.  The problem: There is a layer of chemicals added to synthetic hair to make it flame retardant. This chemical is what's responsible for the irritation of scalp.  The solution:  soak the synthetic hair in warm water and apple cider vinegar until the chemical is "loosened" from the synthetic hair. The solution I use is 2 gallons of warm water to 2.5 cups of vinegar.  Let the hair soak for about 25-30 minutes or until you see the residue on top of the water. Rinse hair once more and hang to dry.
Clean Scalp and Moisturize Hair AFTER Styling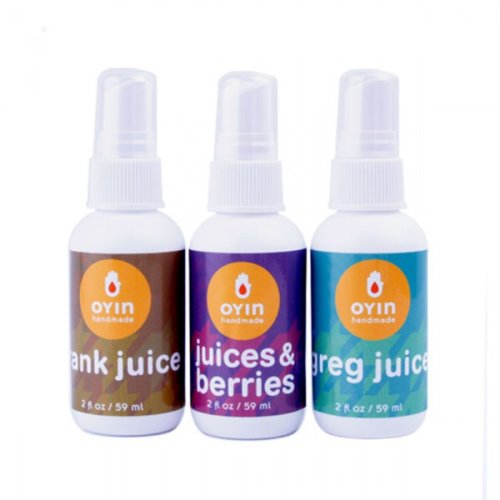 Even though hair is in braids it still loses moisture.  Lightly spritz hair with a leave-in conditioner once or twice per week to help keep your hair moisturized.  Oyin Handmade Juices and Berries is lightweight spray that packs a mighty moisturizing punch. ( target.com, $13.99)
Depending on the style you have you might able to clean your scalp once per week.  For this, get a clean washcloth and a bowl with just tiny bit of your favorite shampoo and warm water.  Add the water to the bowl and dissolve the shampoo in the water.  Dampen the washcloth with the shampoo solution then gently wipe your scalp.  Rinse the washcloth in clean warm water and do another wipe.  Spritz hair with Leave-in-conditioner.
Felicia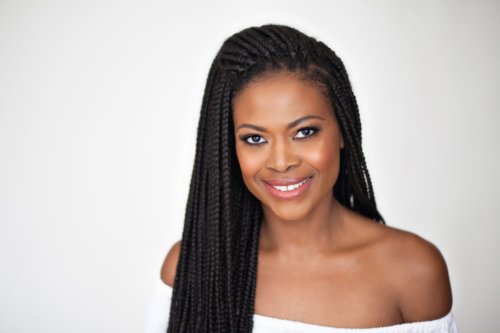 Take Cover 
Now that you're all "braided up, shawty" it can be tempting to go to bed with your newly braided hair uncovered. Don't fall into this trap (I'm speaking from a place of experience and regret.) Continue to protect your hair at night with a silk scarf or sleep on a silk pillowcase (savvysleepers.com $36.) This helps to protect exposed hair from rubbing, breaking and shedding unnecessarily.  
Know When To Let Go
I'll be the first admit that wearing a protective style is super convenient. It saves you valuable time in the mornings and helps to keep your #carefreeblackgirl status on 100! But do yourself a favor and never wear your protective style too long. Once hair begins to show a considerable amount of new growth it's time to say bye-bye.  A little new growth is great, in fact I love my braids even more as they begin to wear just a little bit more….but there's a fine line between "lived in", and overgrowth. The downside to wearing braids to the point of overgrowth is that your natural hair will begin to weaken as the braided hair becomes heavier and heavier… putting stress on the root of your natural hair. You also run the risk of getting little locks of dirt trapped between then added on braided hair and your own hair natural hair. If those little blocks of dirt get really involved, you'll lose lots of hair in the removal process.
Don't Stress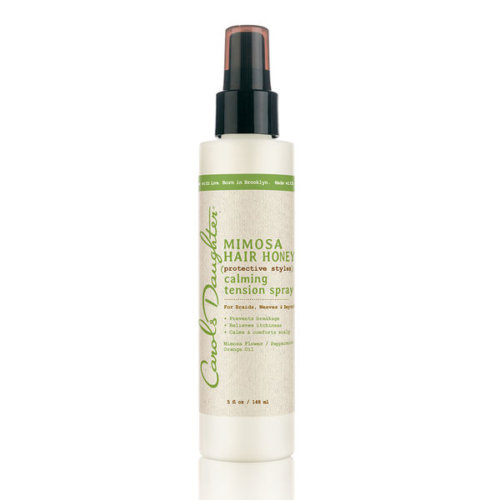 If your braids at first are a little too tight, try a tension relief spray. This can be sprayed directly onto hair to relieve some of the stress or tension that your scalp may experience as a result of slightly too tight braids. Carol's Daughter MIMOSA HAIR HONEY CALMING TENSION SPRAY (drugstore.com $13.44) prevents breakage, soothes itchiness and helps to calm irritated scalp. 
Wearing a protective style? How do you care for your hair?