I'm just going to come right out and say it — I love products that make me feel like a makeup artist. I love mastering little beauty tricks that take my beauty routine to the next level. I especially love little insider tidbits that help me master my "no makeup" look. I work really hard on my skincare, so when I wear makeup, I want my skin to still be the focus. So when I heard about CoverFX Custom Cover Drops, a foundation-type product that allows you to customize your coverage by pairing with your favorite skin care — well, I raised my hand for a sample! I'm allll about that "model-off-duty glow"…and a custom foundation product sounds like the perfect thing for achieving the aforementioned, right? Or am I right?

First, a bit more about CoverFX Custom Cover Drops — The "drop" form foundation [check out the #dropportunity digital campaign on Instagram…it's toooo cute!] is part DIY and I LOVE IT! First things first…this product is not meant to be used on its on. I'm just going to go on and repeat that one more time because (and I'm guilty) we sometimes just pick up a product and apply. CoverFX Custom Cover Drops is not intended to be used solo. The highly concentrated formula is designed to be paired with your favorite skin care product, like a face oil, moisturizer or primer. The pigments in the product allow you to customize any product in your beauty regimen, and adjust the level of coverage accordingly. Just imagine — add to a facial oil for a dewy glow…add to a rich cream for a super hydrating foundation…add to a mattifying primer for a matte finish. The options are limitless…
My shade is N80 (and possibly N90 as we approach summer and I get a bit more sun). Now that we have an understanding of how the drops work, let's get on with the show — Y'all know y'all wanna see swatches!!!
Here I am…as giddy as can be and bare faced. I was super duper excited to try CoverFX Custom Cover Drops…and it shows!. See how my eyes are dancing? This girl is excited.
Now, before writing this post, I tried
CoverFX Custom Cover Drops
a variety of ways…because, ya know — that's what I do! But, because you don't have all day to read my blog, I am going to share with you
my TWO favorite ways to wear CoverFX Custom Cover Drops
.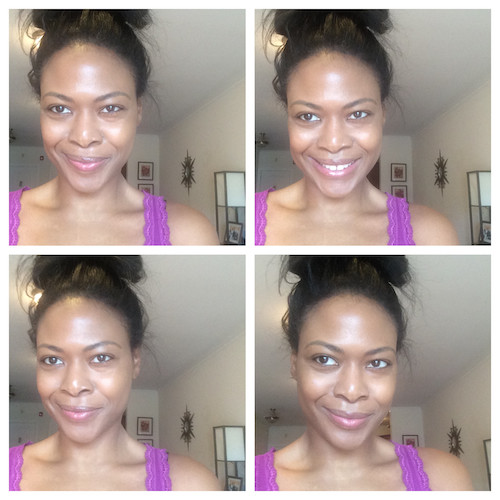 As I said earlier in this post, I am allll about the "model-off-duty glow". I love skin that appears healthy and glowy. So naturally I experimented with mixing CoverFX Custom Cover Drops and a face oil — And Holy Glowy, Batman! This is my absolute favorite way to wear CoverFX Custom Cover Drops. The coverage is totally there (compare bare faced to the pic above)…but my imperfections are blurred in a soft way. Honestly, I don't think it looks like I'm wearing foundation. It just looks like I have healthy, luminous skin. In the picture directly above, I am wearing CoverFX Custom Cover Drops and face oil ONLY (oh, and a little gloss).
For the pics directly below, I amp'd up the look just a bit with bronzer and blush…but still, it's very soft and natural.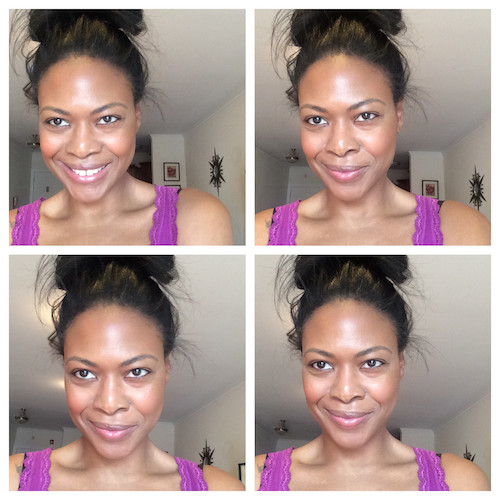 For my next magic trick (HA!) I paired Cover FX Custom Color Drops with Murad Invisiblur Perfecting Shield Broad SPectrum SPF30 PA+++ . This is a silicone based primer and the finish is rather matte, so in the picture below, you will notice that the texture/ finish of Cover FX Custom Color Drops is more matte/ a little bit flat. Note: This would not be the goal of the look on it's own…BUT it's a great base for a matte look, or something a bit more glam. This is also a good base for someone with oily skin.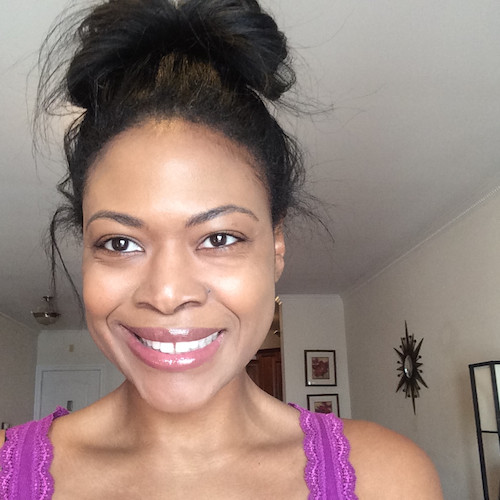 Again, this look is definitely a bit more matte…this is a mix of two drops Cover FX Custom Color Drops and one pump of Murad Invisiblur Perfecting Shield. Now, take a look below after I added bronzer and blush. The look is no longer flat. In fact, it's still rather natural, but slightly more polished. See, this is what's so great about Cover FX Custom Color Drops . You can seize your #dropportunity and decide who you want to be today…while still looking like beautiful YOU!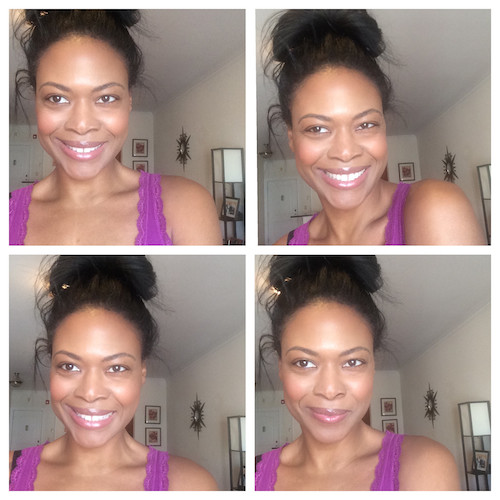 Now it's your turn – I've partnered with CoverFX to offer you 50% off a primer with the purchase of Custom Cover Drops: CCDROPSFWB.  Because the drops work BEST when paired with a skincare product like a primer, this is an awesome opportunity to seize your #dropportunity !!