Have you ever imagined yourself without teeth?  I have and it's scary! While having no teeth at all is quite extreme, discolored teeth can also have a profound (and even devastating) effect on your overall appearance.  There is no shortage of teeth whitening products like strips, gels, lights and rinses but it all begins with a proper and thorough clean.  Today I'm introducing you to my new best friend and purveyor of pearly whites – the Philips Sonicare DiamondClean Toothbrush.
DiamondClean is more thorough than any toothbrush I have ever used.  Not only does it clean the surface of my teeth, it also manages to dislodge food between my teeth that would usually only be removed by flossing (I hate flossing). The brush uses patented sonic technology to create a "powerful yet gentle dynamic cleaning action that reaches deep between teeth and along the gum line."   It offers exceptional whitening and plaque removal and is proven to whiten teeth in as little as one week!  DiamondClean also removes up to 5 times more plaque than a manual toothbrush.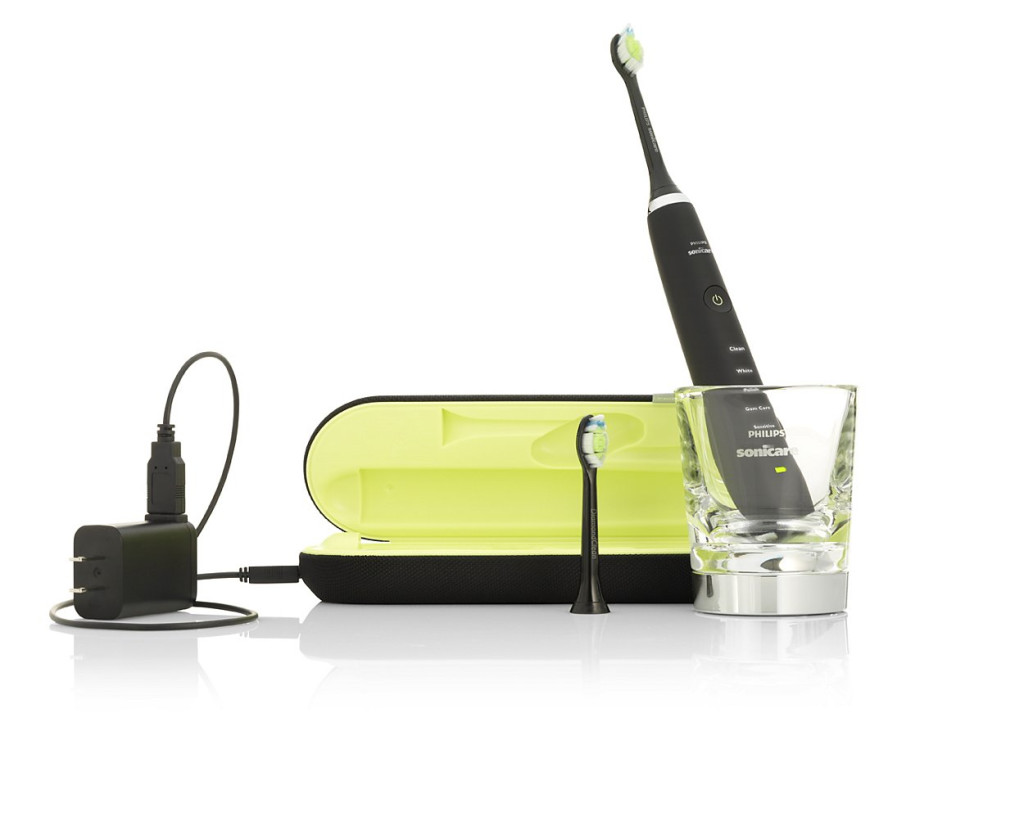 DiamondClean has a slim, ergonomic handle with a ceramic finish and five cleaning modes that include: Brush,  Gum Care, Polish, White and sensitive. In a word, it's sexy!  The toothbrush comes with a charging jar for your vanity and a sleek, compact charging case for travel.  It is recommended that we brush for two minutes and the DiamondClean times the brushing by allotting 30 seconds per quadrant and has an auto-shut off after two minutes.
If you want to look your best, a great place to start is with proper oral hygiene and a beautiful white smile — the Philips Sonicare DiamondClean toothbrush can get you there. Available here with a suggested retail price of $219.99.
.